Did you hear what Sarah from accounts did…? No, you never did. And the trouble is, you never will because although the team have been working brilliantly, your amazing recent success means no one has the time to stop and chat anymore because you're all just too damn busy.
While you continue up that Escherian stairway there seems to be little time for anyone to take a breather, to recharge the batteries and strengthen the team bond. You need a night out, but who has time to come up with a list of Work Social Event Ideas? Well, luckily for you, we do. So here's our top tips for great social events.
Comedy Club – 'You're having a ruddy laugh int'cha!' You will be!
Treasure Hunt – We tailor all our treasure hunts to be near pubs. You're welcome!
Bowling – Get your game on! Bowling's an everyman sport the whole team can enjoy.
Hire A Cinema – Comfy seating, artisan nibbles, even your own bar. Pure class.
Get on the Water – From punting to pleasure cruises; if the weather's good, hit the waves.
Cocktail Mixing – A tasty treat everyone will really dive into. Cheers!
Murder Mystery – A hilarious night where dinner isn't just good, it's deadly!
Horse Racing – Have a flutter and cheer on the runners and riders together.
Private Dining – Away from the riff-raff, enjoy your own special dining experience.
Magic Show– Magic has never been cooler, enjoy sleight of hand close-up.
Dodgeball – Oh yeah, it's time to bring the thunder!
11 Amazing Work Social Event Ideas
Comedy Club
Enjoy an evening of big laughs at one of the UK's leading comedy clubs. See the next wave of the UK's comedy talent as well as well-known funny faces from TV panel shows performing live. Jimmy Carr, Russell Howard, Jon Richardson, Sarah Millican all cut their comedy teeth on the UK's comedy club circuit. There's a bar and you can even enjoy a meal.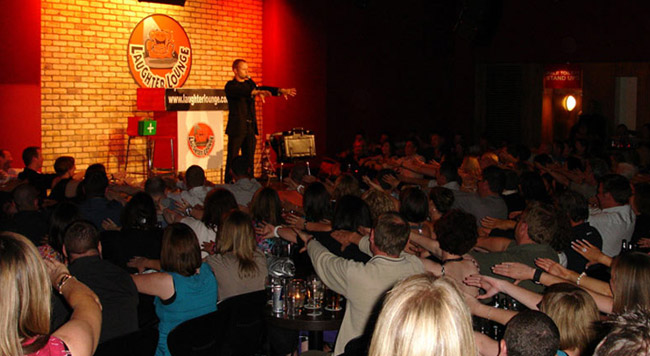 ---
Pub Treasure Hunt
Put away your maps and compasses, we've gone high tech! Taking place in major cities, these treasure hunts are by apps on your smartphone. You'll split into teams, you can then see live scores and updates in real time as the teams battle it out. You'll face a number of hilarious challenges and twists along the way and will need to photograph all the competitive fun to share later with hilarious results, plus you can choose to sample refreshments along the way.
Read more about Pub Treasure Hunt…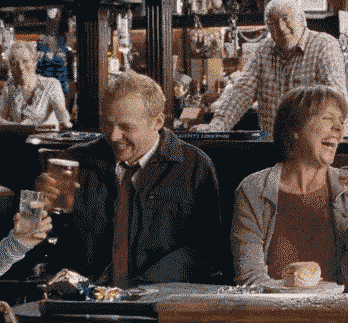 ---
Bowling
Bowling really is an everyman sport, just grab some of those clown shoes and anyone can have a go. But bowling has got cool. Neon lanes, great music, cocktails, burgers, there are even small alleys that you can hire in its entirety purely for your team. Bowling is perfect for all kinds of budgets and best of all it's brilliantly competitive which will add to the banter between all the guys. Win/win (unless you lose).
---
Hire A Cinema
Cool, funky, a bit arty (unless everyone insists on watching Transformers) you can choose from a huge range of movies then settle into big comfy seats, sofas and turn the cinema into a social event. You'll have your own private theatre, a bar and a great menu of snacks and tasty treats with no more sounds of rustling wrappers from those that have smuggled in their own illicit sweets ("She's got humbugs!?!").
---
Get on the Water
A serene river cruise, a lively party voyage, an afternoon or evening punting along a tranquil river with cocktails or bubbly, there are just so many fabulous and varied ways to get out on the water. You can charter your own private boat or join a larger public cruise. Hit the river or get coastal, there are options across the country. And being a maritime nation, this kind of fun is in our blood!
Read more about Rib Treasure Hunt…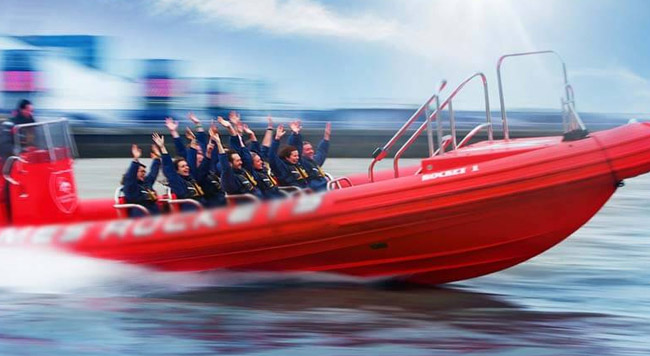 ---
Cocktail Mixing
There is no surer way to help everyone truly relax than by sharing a few cocktails. You can split the event to include great teamwork activities and a competitive element as you strive to see who can make the best cocktails under the tutelage of an expert mixologist. Or you can just taste as you shake and do it all for fun.
Read more about Cocktail Mixing…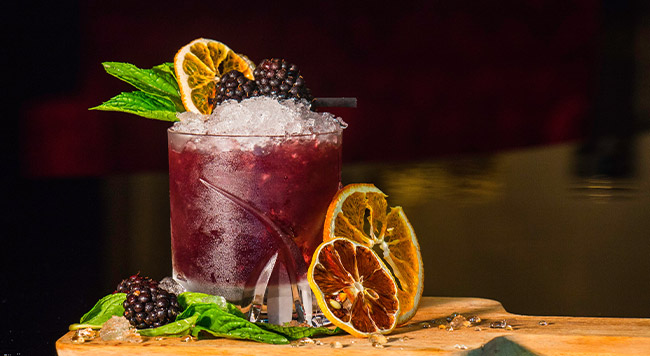 ---
Murder Mystery
Whodunnit? What was their motive? And is there any more of that delicious cheesecake left? A Murder Mystery is a fantastic evening full of laughs, surprises and delicious food. Events can be held in all manner of different settings from castles to hotels. The team will really get involved in all the action. You can even participate in a musical version!
Read more about Murder Mystery…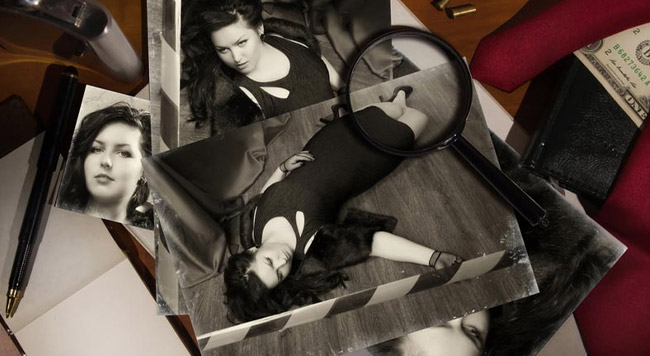 ---
Horse Racing
Live horse racing is such a huge thrill, feeling the ground shaking under your feet as your stand on the rail, cheering your winner home. A chance for everyone to dress up, share some drinks and a meal while teaming up to find that big outsider and enjoy a flutter.
---
Private Dining
Going for a meal together can feel a bit fraught when you're all squeezed into one tiny corner of a restaurant, queuing at the bar for ages to get served, calling on overworked waiting staff. Say goodbye to all that with a pre-booked, pre-paid, private meal in luxurious settings. Manor houses, hotels, castles. If you're not sure where to begin, contact our friendly team for more ideas.
See more Corporate Venues…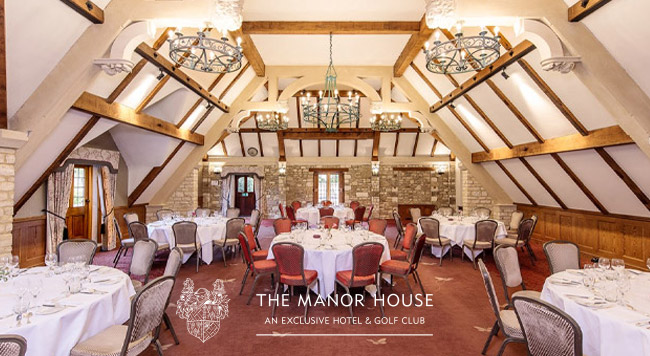 ---
Magic Show
Not a top hat or rabbit in sight, the likes of Dynamo, Penn & Teller, Criss Angel and Peter Firman have made magic cool and funny. Magic bars have sprung up around the UK where you can sample fantastic drinks and cocktails whilst being amazed by close-up magic from brilliant performers. Something a little bit different in a great social setting where the whole team can relax.
---
Dodgeball
OK! The relaxation is over people! It's time to get totally competitive and really let off some steam. We all know the premise, split into teams, the aim of the game is to knock out the opposing team by throwing softballs at them. The winning team are those that manage to dodge the best. "If you're going to become true dodgeballers, then you've got to learn the five D's of dodgeball: dodge, duck, dip, dive and dodge!" – Patches O'Houlihan
---
So there you have it, our top work social event ideas. If you're looking to plan a team building or social evening and need help (or just someone else to take care of all the arrangements for you) contact our friendly team today for a no-hassle quote.
Email: hello@companyawaydays.com
Phone: 01225 474200