Ditch the boring bored-room conferences and get out and explore some of the most unique (and hopefully inspiring) venues the South West has to offer as you go in search of that next revolutionary business idea. Everyone needs a change of scenery once in a while, a break from the routine, some new surroundings to stimulate the mind and get new ideas flowing, and employees are no different. So, we've spent time compiling a list of nineteen of the best meeting spaces in the South West.
Devon
The Barnstaple Hotel – Barnstaple
This luxury hotel situated in North Devon offers a spacious selection of suites to house your business meetings. There are four private rooms which can all be adapted to suit your individual group's needs and they range in size from accommodating twenty people, all the way up to the recently renovated Arlington Suite which can hold up to three-hundred people and also boasts a stage.
Braunton Road, Barnstaple, Devon, EX31 1LE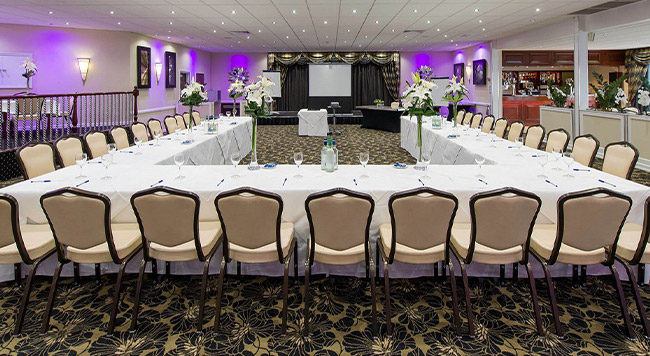 ---
Broomhill Art Hotel & Sculpture Gardens – Barnstaple
Seek inspiration and spark creativity by surrounding your colleagues with some impressive artwork and stunning sculptures. That's right, ditch the imagination-sapping, grey walled office and stimulate those brains at the Broomhill Art & Sculpture Gardens. They offer a number of rooms which can hold up to 35 delegates. They can also cater for smaller meetings and large conferences.
Muddiford, Barnstaple, Devon, EX31 4EX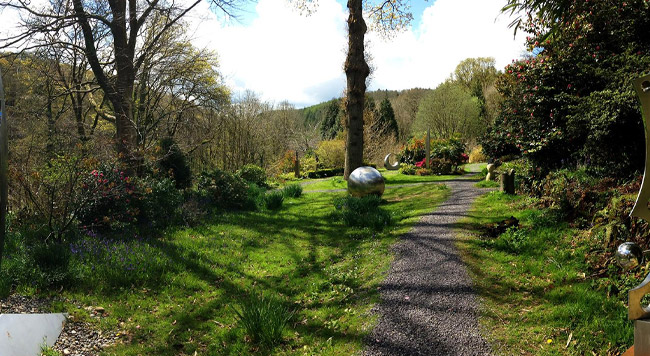 ---
City Gate Hotel – Exeter
The Cellar Bar at the City Gate Hotel in Exeter is a quirky alternative to your run-of-the-mill meeting rooms, making for a relaxed atmosphere to help the ideas can flow. This funky venue boasts beautiful wooden beams and stone pillars and an own bar (feel free to enforce a no alcohol policy if you so desire). There are three screens and up to sixty people can be seated comfortably.
Iron Bridge, Lower North Street, Exeter, EX4 3RB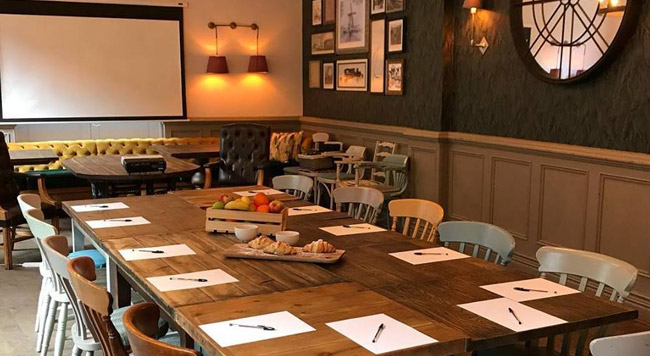 ---
Plymouth Snowsports Centre – Plymouth
Head off-piste and book up a meeting room at the awesome Plymouth Snowsports Centre. Not only do they offer a great array of facilities to house your meetings/conferences you can also hit the slopes when you're done for a brilliant team building activity. An outside-the-box venue to trigger some outside-the-box thinking.
Alpine Park, Plymouth, Devon, PL6 8LW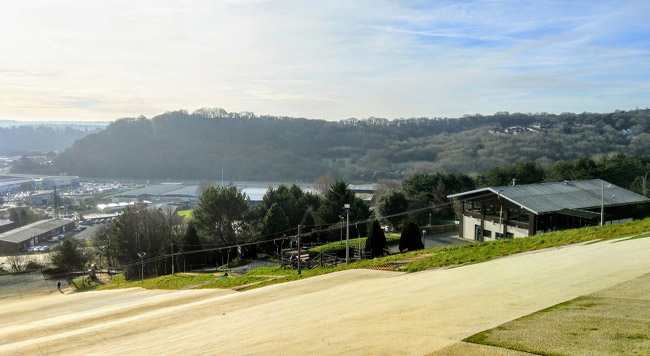 ---
St. Mellion International Resort – (Near) Plymouth
Set in amongst 450 acres of picturesque Cornish countryside the St. Mellion International Resort boasts 4-star meeting and event facilities in a rather impressive setting. There are ten multipurpose meeting rooms which can host small meetings or large conferences of up to five-hundred guests. There are a number of packages and options to explore which will certainly cover your every need.
St Mellion, Saltash, Cornwall, PL12 6SD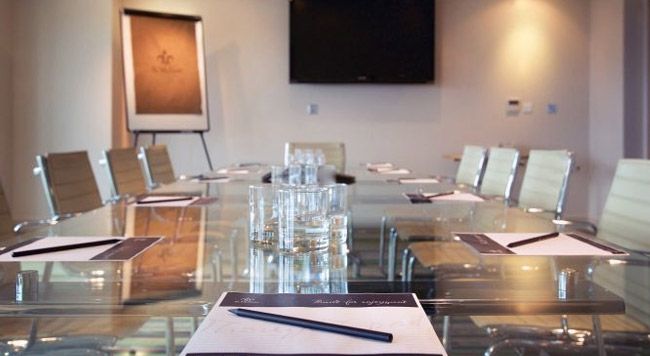 ---
Dorset
Lighthouse – Poole
A centre for the arts, the Lighthouse is a creative hub and the perfect location for your important work meeting. They have three modern Function Rooms for hire, two of which can be combined to make one large space. The two larger rooms have HD projectors with large screens which are controlled via iPad minis and the smaller room is ideal for smaller meetings and workshops.
21 Kingland Road, Poole, Dorset, BH15 1UG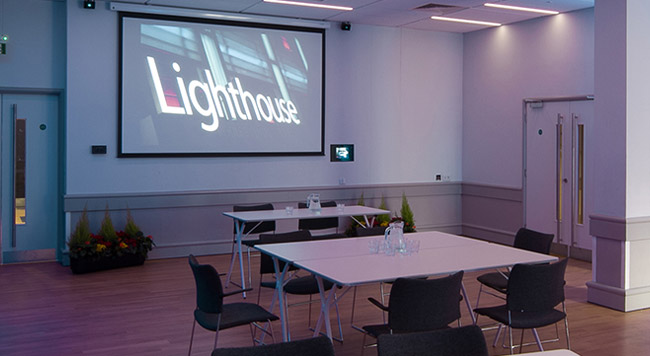 ---
Upton Country Park – Poole
It's incredible what a little bit of peace and tranquillity can do, a little bit of zen to stimulate the mind. Well, this award-winning country park and Grade II listed manor house offers the perfect sanctuary for that all-important business meeting. Not only can you take a thought-clearing stroll through the stunning grounds they also offer a fantastic range of meeting and conference facilities.
Poole Road, Poole, BH17 7BJ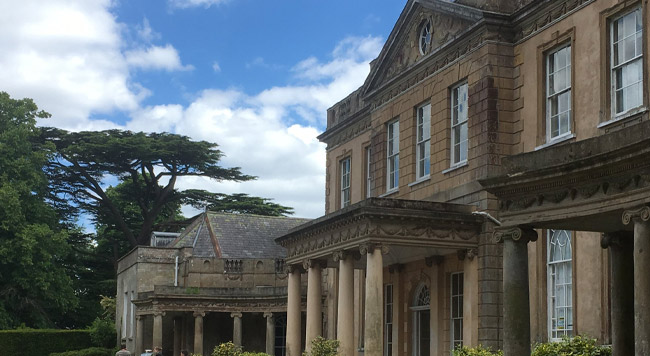 ---
Monkey World – Wareham
Maybe not many people's first thought when searching for a venue for a brainstorm but Monkey World has a great meeting and conference room available. There'll be no monkey business as you get your heads together and formulate that billion-pound idea. Afterwards, you and your colleagues can enjoy a great team bonding session looking around the centre. Then, you can make like a banana and split! (you're welcome!).
Longthorns, Wareham, Dorset, BH20 6HH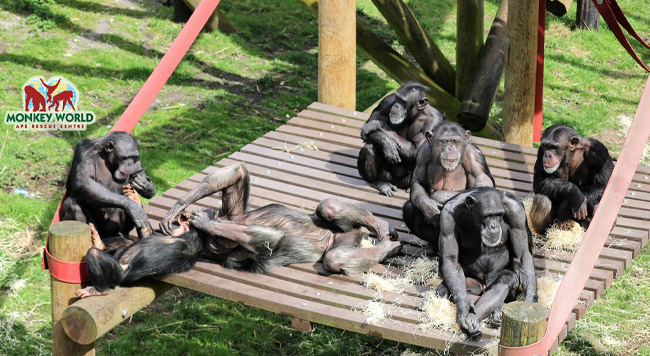 ---
Cotswolds
Forest Green Rovers FC – Cotswolds
Famous for being the world's greenest football team, with sustainability at the heart of what they do, Forest Green Rovers FC is a great place to organise a meeting or a conference. They boast a large meeting room which can accommodate up to two-hundred people as well as eight smaller executive boxes. On top of this, they can produce a world-class, vegan-inspired buffet or three-course meal. Back of the net!
The New Lawn Stadium, Nailsworth, GL6 0FG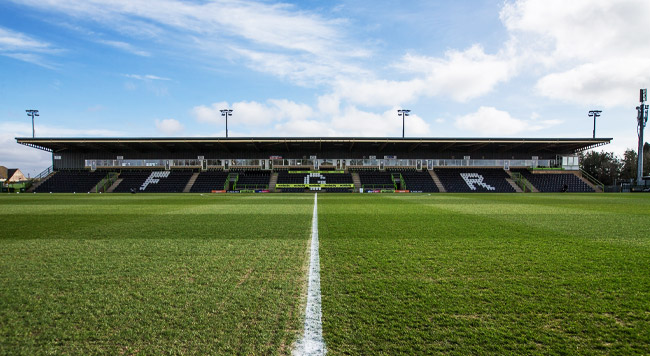 ---
Thornbury Castle – Cotswolds
If you want your employees to think big, you've got to go big and, they don't get much bigger than this. The grand Thornbury Castle, situated in the idyllic Cotswold countryside, offers an impressive place to wow delegates or inspire associates and colleagues alike. They can host everything from small meetings to big conferences to jousting tournaments. OK, maybe not jousting tournaments, although we haven't actually asked…
Castle Street, Thornbury, Bristol, BS35 1HH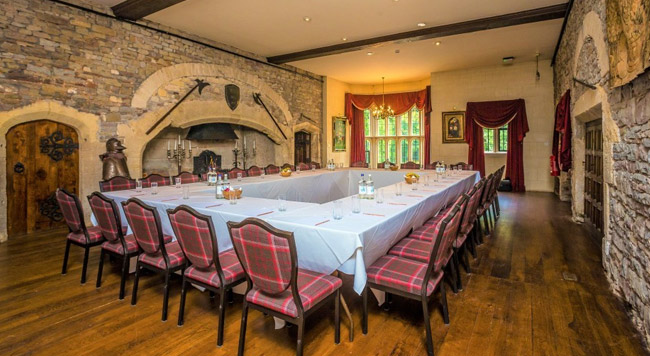 ---
Tracy Park – Cotswolds
Although this stunning hotel resort boasts an excellent array of conference rooms, you could go old-school and take your meeting out in the open air as you and the team tee off on one of the two championship golf courses. If you're going away from the office to try and boost team morale and instigate some creativity, the golf course could be a real hole in one.
Bath Road, Wick, BS30 5RN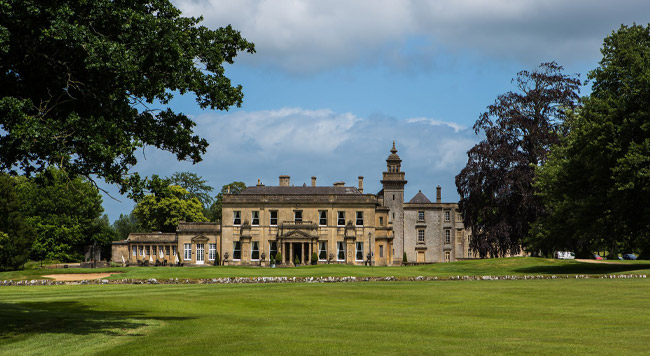 ---
Somerset
Thermae Bath Spa – Bath
This iconic British venue is not only a great place for a spot of relaxation with its incredible thermae spa and pools, but it also has a great little meeting room which can accommodate up to twenty staff members. Forget your chaotic, frenzied brainstorming meeting and channel your inner 'Ommmm' in this impressive, relaxing, award-winning setting.
Hot Bath Street, Bath, BA1 1SJ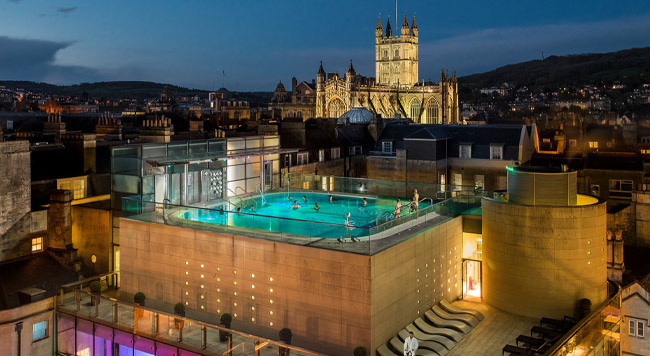 ---
Bristol Aquarium – Bristol
If you're looking for somewhere a little bit different and quirky to play host to your meeting, you need to look no further than the Bristol Aquarium. They boast a spacious, purpose-built meeting room which will cater for your every need, but also, it's an epic aquarium! They have all the facilities you'll need, perfect for a spot of brainstorming, but did we mention it's an aquarium?! What a great oppor-tuna-ty for some team building.
Anchor Road, Bristol, BS1 5TT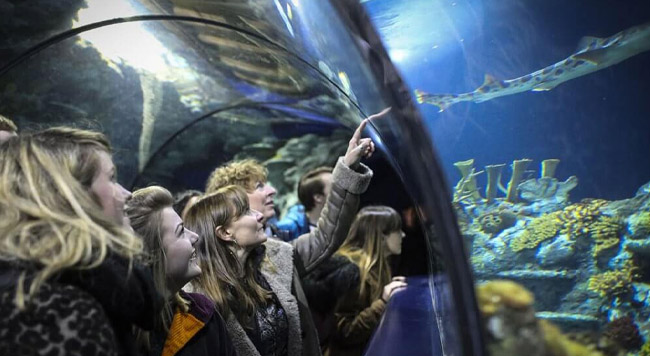 ---
Brunel's SS Great Britain – Bristol
Though most of their meeting facilities are adjacent to the ship rather than on it, it is still possible to have some meetings on board. The Hayward Saloon can seat up to 50 guests and can be utilised for presentations, lunches and meetings. For larger groups, it can be used in conjunction with nearby meeting rooms or there are plenty of spaces available which will comfortably house larger groups.
Great Western Dockyard, Gas Ferry Road, Bristol, BS1 6TY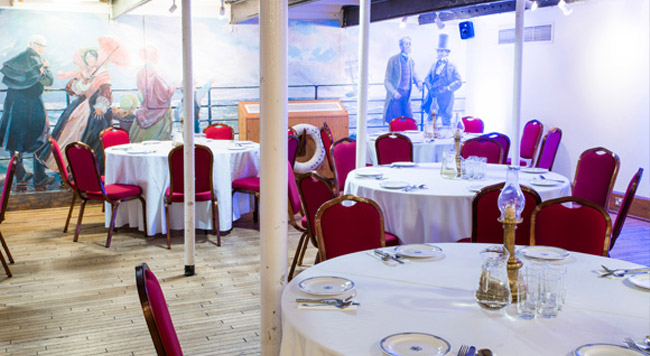 ---
Kings Weston House – Bristol
This 18th-century manor house is all sorts of impressive and offers a grand setting for that all-important business meeting. There are multiple rooms with the capabilities to host groups which range from anywhere between ten to one-hundred-and-twenty delegates. With projectors and large screens available, as well as numerous dining options, you'll have no excuses for not coming up with that idea that saves the company trillions.
Kings Weston Lane, Bristol, BS11 0UR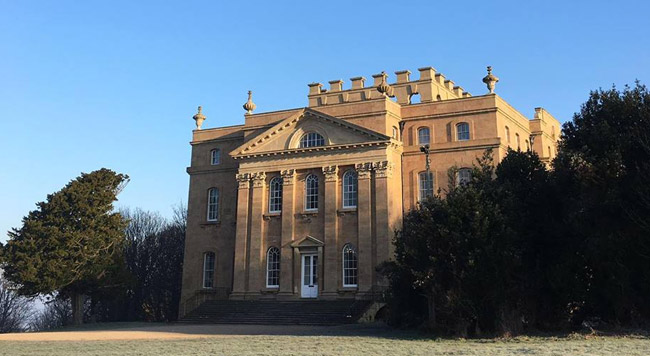 ---
Secret World Wildlife Rescue – Highbridge
A great way to support a great cause, by having your meeting here at the Secret World Wildlife Rescue, you'll be benefitting an organisation that does tremendous work rescuing, rehabilitating and eventually releasing injured wild animals. They have two meeting rooms, one of which can seat up to fifty people and it boasts presentation facilities and free WiFi.
New Road Farm, New Road, East Huntspill, Highbridge, TA9 3PZ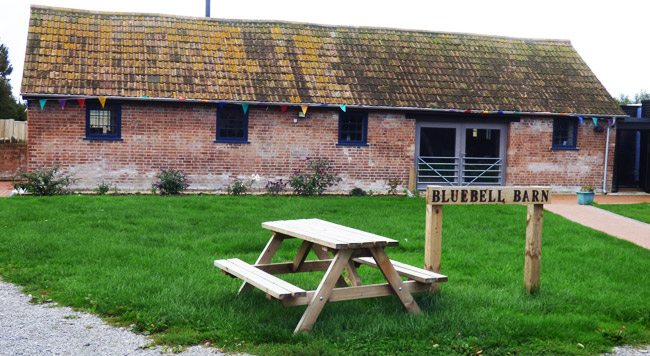 ---
Wiltshire
The Salisbury Museum – Salisbury
Culture stimulates creativity just as emphasising customer satisfaction stimulates growth. Are we right or are we right? Get out the office and soak up some culture before you utilise one of the great meeting rooms at the Salisbury Museum. They can seat up to eighteen people comfortably and the rooms are private and exclusive.
65 The Close, Salisbury, SP1 2EN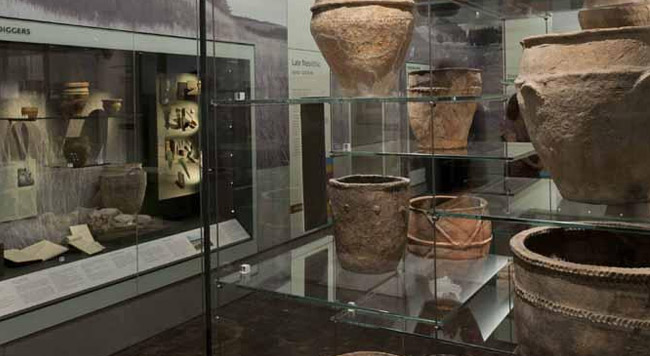 ---
Salisbury Racecourse – Salisbury
Why rein it in and have a drab office meeting when you can trot on down to Salisbury Racecourse and utilise one of their great conference and meeting rooms? On non-race days you can book out one of their two larger function rooms for big events, or one of their smaller rooms for a smaller meeting. It's quick and easy to find a room that's perfect for your meeting – you might even say it's neigh bother (We'll get our coat!).
Salisbury, Netherhampton, Wiltshire, SP2 8PN