York. One of the oldest cities in Europe, with a history of chocolate, Vikings, and a Grand Old Duke going up some hills. Why he wasn't basking in this glorious city is beyond us! Now, you and your team can visit this medieval city while on some fantastic team building activities in York, let us take you down The Shambles to find out more...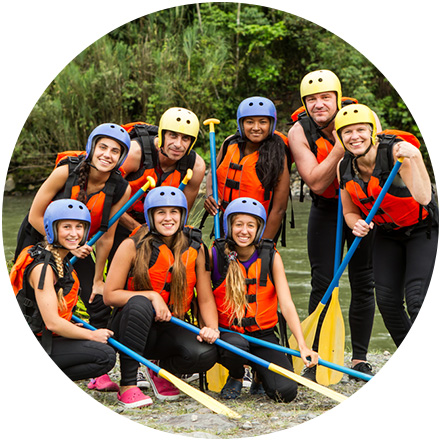 Top 7 Team Building Activities in York
Top 3 York Lunch Spots
Partisan 112
Rustic, traditional coffee shop based on the historic Mickelgate. Artisanal coffee with a selection of pastries, sandwiches and sourdough toast.
Micklegate, York YO1 6JX
FortyFive Vinyl Café
Fantastic coffee without fuss or frills, plus good quality music on vinyl. FortyFive is home to a diverse record collection with some on sale for only 50p.
29 Micklegate, York YO1 6JH
York Cocoa House
This a must visit for chocoholics of the group, as well as the perfect rest stop between team building activities in York.
3 Blake St, York YO1 8QJ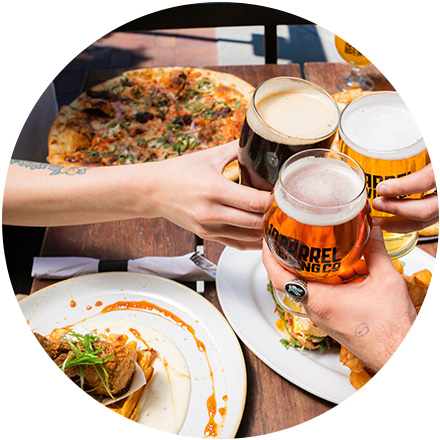 Did You Know...?
Famous conspirator Guy Fawkes, who plotted to blow up the Houses of Parliament, was born in York and attended St Peter's School in Bootham. To this day, the school still refuses to burn effigies of their famous alumni on the 5th November.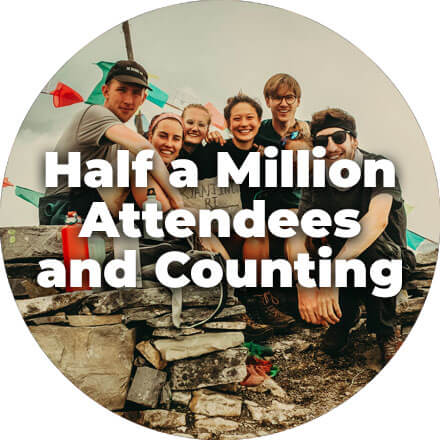 The Best York Brands
Terry's - These British chocolate legends made favourites Chocolate Orange and All Gold, which were introduced in the 1930s. But Terry's was around way before then, founded in 1767 by two chemists in York. Terry's was absorbed into American cooperation Kraft in 2005.
Rowntree - Now a part of Nestle, Rowntree was founded in 1862 and introduced Fruit Pastilles in 1881, (and you still can't put one in your mouth without chewing them). They're also the masterminds behind KitKat, Aero, and Smarties.
Revolution Software - Founded in 1990, this games developer's speciality is writing adventure games, including the Broken Sword series, which has sold over four million copies worldwide. Their games have even been nominated for BAFTAs in the past.
Top 3 Bars in York
The House Of The Trembling Madness
Trembling Madness has been around since people have been drinking intoxicating liquors. Step back in time into this medieval ale house that started life as part of the first Norman House in 1180AD.
48 Stonegate, York YO1 8AS
Bora Bora
If you're after thirst quenching, mouth watering cocktails, then come on down to Bora Bora. With an outside seating area and plenty of space indoors for a drink and a cheeky dance, your group will be thankful for this post-team building York activities night out.
5 Swinegate Court East, York YO1 8AJ
Jalou
One of the latest additions to York's buzzing nightlife, Jalou is located in a stunning Grade II listed church with Gothic features where you can party like a VIP. Live DJs, amazing cocktail list and great atmosphere every weekend.
2 Micklegate, York YO1 6JG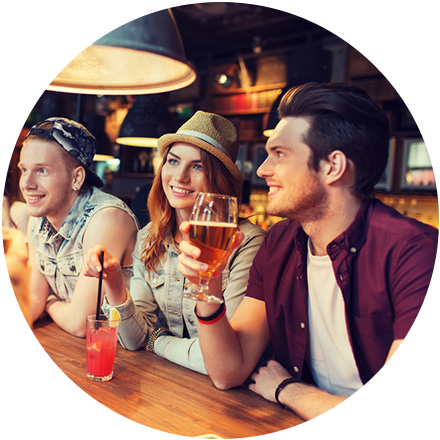 Upcoming Events in York
FEB / Jorvik Viking Festival - The largest event of its kind in Europe, the Jorvik Viking Festival is a city wide celebration of York's rich Norse heritage. One week long, with live battles and re-enactments plus talks, tours and marches.
MAR / York Literature Festival - A celebration of nationally respected writers along with home-grown scribes from York and the surrounding areas. Workshops, open mics and talks throughout the city's venues.
SEPT / York Food & Drink Festival - Events throughout the year with the main festival in September. Celebrating the very best of Yorkshire food and independent food businesses within Yorkshire.
Work Christmas Party Ideas York
Check out the latest York work Christmas party ideas. Our experienced team will create a tailor-made package to save you time and money with a memorable Christmas event that won't break the budget.  Get your free quote today and let Company Away Days get your party started.
Wine Tasting - We'll top up your glasses and wine knowledge with this fantastic session with a wine expert.
Pub Treasure Hunt - Race against time and the other teams to solve clues, beat challenges, and find pubs!
See more Christmas party ideas...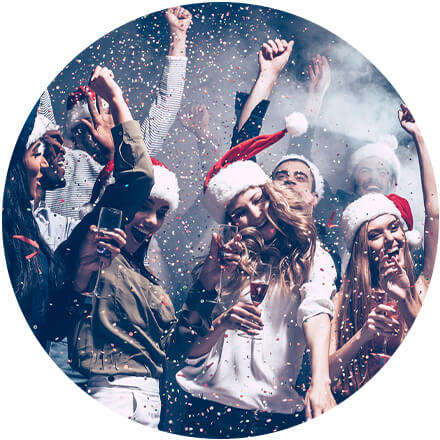 York is considered to be the most haunted city in the UK, and indeed many of the city's residents still come out at night. Incredible nightlife, stunning landmarks and a ghoulish, spooky past, there's so much to love about the city, plus adding a team building York experience, your visit will be one your team will never forget! Chat to a friendly member of staff today to talk team building activities in York.
We'll take all the stress out of
organising your away day activities.