Give your company away day the perfect swan song with some epic team building activities in Swansea. From the proud Welsh community to a crazy nightlife, you and your team will experience a trip away like no other!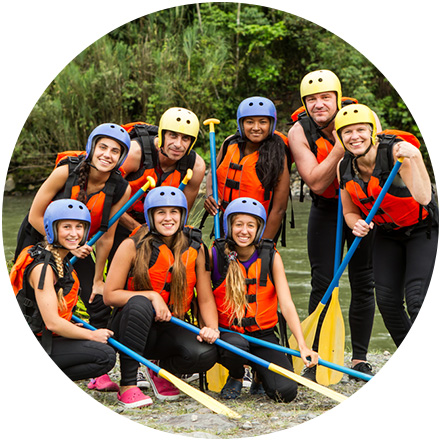 Top 5 Team Building Activities in Swansea
Top 3 Swansea Lunch Spots
Joes Ice Cream Parlour
Starting way back in 1898, when an Italian family came to Swansea and brought their secret gelato recipe along with them.
85 St Helen's Rd, Swansea SA1 4BQ
Coast Coffee
Little gem of a café, nestled on Swansea Marina. Perfect for a cosy rest stop during team building activities in Swansea.
Trawler Rd, Swansea SA1 1XA
Swansea Indoor Market
Local produce sold in the largest indoor market in Wales. Fresh fruit and veg, fish, pastries, and cafés.
Oxford St, Swansea SA1 3PQ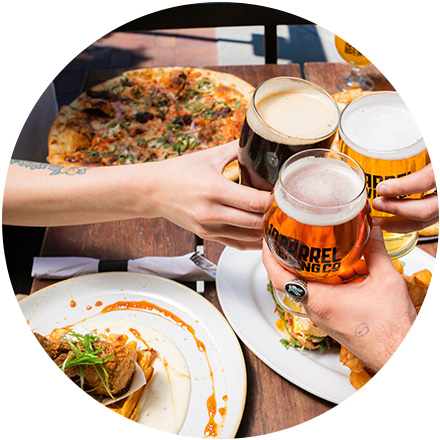 Did You Know...?
Swansea was once called 'Sweins ey', which roughly translated to 'Swein's Island'. Accordeing to legend Swein was a Viking invader who built a fort in Swansea in 100AD and used it as a base to raid the rest of Wales.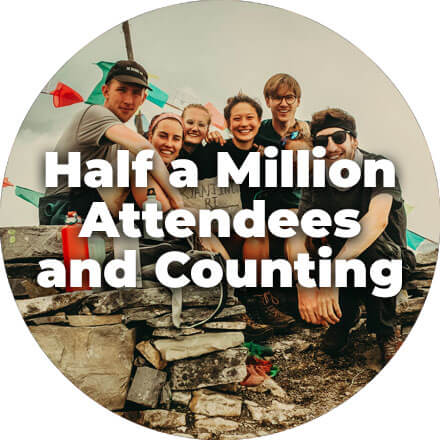 The Best Swansea Brands
Cover to Cover - Listed as one of Wales' top 50 best independent shops, this cute bookshop stocks a plethora of different genres and book categories. They're also Swansea's only indie bookshop, so a trip to Cover to Cover will be worth it long after you finish the last page of your team building activities in Swansea.
Swansea University - Seven colleges spread over two campuses on the coastline of Swansea Bay. It's the third largest university in Wales, with over 20,000 students. It's been named the best university in Wales on numerous occasions, and even has a law school named after Hilary Clinton, who flew over to open it for them!
TOAST - Established in 1997, TOAST has grown from lounge and nightwear to become a unique lifestyle brand renowned for its thoughtful, contemporary design and commitment to traditional textiles and craftmanship. They're also killing it with the clean, minimal aesthetic.
Top 3 Bars in Swansea
Lil London
A Shoreditch themed bar in Swansea; could it get any better?! Great cocktails, gourmet hot dogs and burgers with a red double decker bus for the bar and vintage caravan VIP area. Post-team building Swansea meetup anyone?
13 The Strand, Swansea SA1 2AE
The Bucket List
Intimate gig in the city? We got you covered. Entertainment every night of the week, plus ping pong, pool tables, pinball machines and over 120 choices of beer on offer. Bottoms up!
19 Wind St, Swansea SA1 1DY
The No Sign Wine Bar
With a modest exterior comes a wealth of space and secrets hidden behind  the nondescript doors of No Sign. Inside, you'll find four bars for any occasion, be it live music, a quiet drink, a fancy cocktail or lunch.
56 Wind St, Swansea SA1 1EG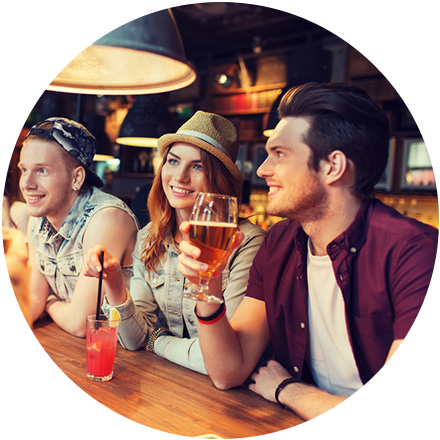 Upcoming Events in Swansea
APR / German Bierfest Swansea - Over a long weekend, you'll find Swansea transformed into a German village selling everything from Bratwurst to steins of handmade German beers.
MAY / Swansea Street Food Festival - It's street vendors galore in this celebration of both Welsh and international food. Plus, everything's local, so you really will be experiencing a slice of Swansea!
OCT / Halloween Spook Nights - Step into a spooky cobwebbed jungle for a night of Halloween fun. Fancy dress and a hair raising walk through Swansea's Plantasia will give anyone goosebumps!
Work Christmas Party Ideas Swansea
It's been an amazing year so why not celebrate together with Swansea's best work Christmas party ideas? You can have your own bespoke Christmas event and it really won't break the budget. We'll work with you to save you time, money and hassle, and deliver a memorable event.
Cocktail Mixing - Cocktail mixing with a competitive twist as your teams mix (and taste) the evening's best drinks.
Pub Treasure Hunt - A hi-tech race against time and each other. Solve clues, beat challenges, find pubs!
See more Christmas party ideas...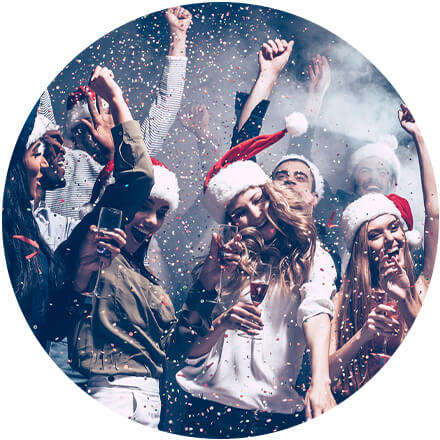 Small enough to not get lost, but big enough to party all night long, Swansea has it all. Team building in Swansea? Sign us up! Contact a member of our staff today and discover exactly what you and your team need out of your next company away day.
We'll take all the stress out of
organising your away day activities.