All aboard to Southampton! Steeped in maritime culture with an incredible nightlife and shopping district, your team will be in ship-shape for an epic team building Southampton experience!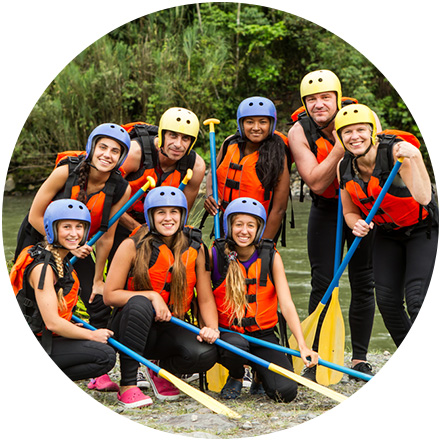 Top 7 Team Building Southampton Activities
Top 3 Southampton Lunch Spots
Piecaramba!
Passionate about pies, pop culture, and comics. The Piefull Tower, The Piescraper, The Pieoneer and more hilarious pie puns on offer.
30A Carlton Pl, Southampton SO15 2DX
Red Dog Saloon
Red Dog's pit masters are nothing but the best, barbecuing world famous burgers and wings in an old fashion western saloon. Light 'em up, lads!
W Quay Rd, Southampton SO15 1DE
Sprinkles Gelato
For something a little sweeter, Sprinkles Gelato has every and any flavour gourmet ice-cream you can choose from after team building activities in Southampton.
169 High St, Southampton SO14 2BY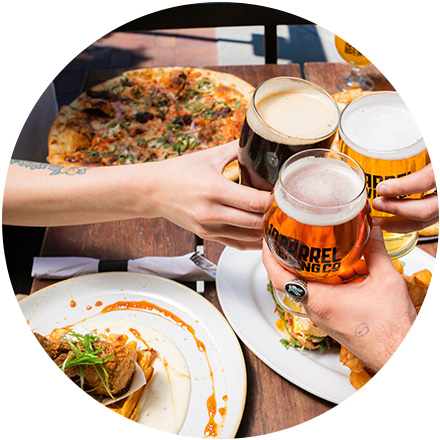 Did You Know...?
The ever popular fish fingers were first tested on shoppers in Southampton. Clarence Birdseye, the founder of, you guessed it, frozen food company Birdseye, commissioned the research after the Second World War. Southampton shoppers must have loved them, because they made way for the birth of the frozen food industry!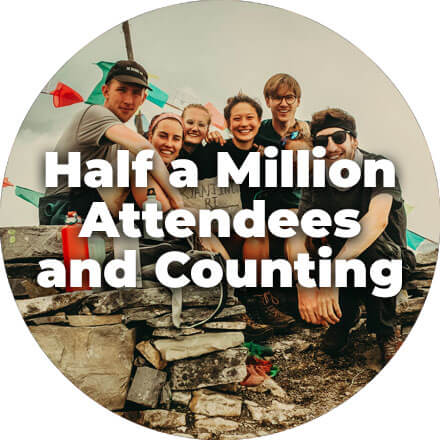 Top 3 Southampton Brands
P&O Cruises - This massive cruise liner was founded in 1837 and has been operating from Southampton since 1844. They currently have seven ships in their fleet, including the Britannia, named by Queen Elizabeth II. The infamous Titanic also sailed from Southampton's docks, sans Jack and Rose.
Vinilo Vinyl Store - Two Southampton-dwellers wanted their city to fall back in love with vinyl again, and what better way than to open up a record shop!? Selling only independent releases, imported and pre-loved records, they also offer tea and cake for music lovers looking to spend a whole day chillin' to some tunes. "Hit it!"
Ordnance Survey - The national mapping agency in the United Kingdom has its origins in the aftermath of the Jacobite rising of 1745. Yes, your crinkled, poorly folded map of the Pennines that's stuffed in the back of your car started its beginnings when the British Army realised they didn't have a good enough map to locate Jacobite dissenters in the Scottish Highlands.
Top After Work Drink Bars
The Hobbit
After quests and adventure, your fellowship deserve a drink and a merry sing-along. Visit one pub to rule them all, full of Lord of the Rings and The Hobbit memorabilia, plus magically mixed cocktails named after your favourite characters.
134 Bevois Valley Rd, Southampton SO14 0JZ
The Alexandra Beer Emporium
It may look like your average local pub from the outside, but The Alex is the perfect pit-stop on your team building Southampton experience, with a massive collection of movie memorabilia and some of the best cocktails in town.
6 Bellevue Rd, Southampton SO15 2AY
Buddha Lounge
Get the party started with Southampton's party hub in Bedford Place. Buddha Lounge has a roof garden, classic cocktail list, and some of the best live DJs this side of the Solent.
3 Winchester St, Bedford Place, Southampton SO15 2EL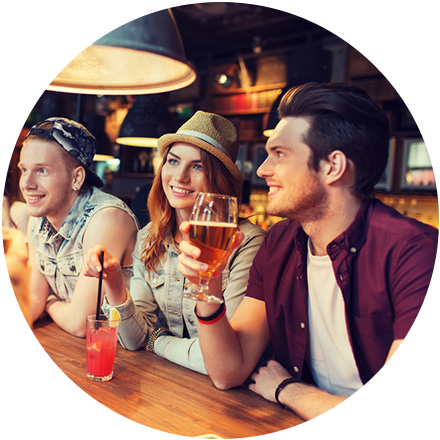 Southampton Events Calendar
MAY / Common People - Held over May's Bank Holiday weekend, increase the peace with live acts, dance tents, food stalls and indie business stalls.
SEPT / Music in the City - Southampton's biggest FREE music event, celebrating Southampton's music scene, spread across the city streets and shopping districts.
DEC / Southampton Christmas Market - It's not Christmas without a classic German market with wooden Bavarian chalets and hot food to keep you warm.
Work Christmas Party Ideas Southampton
Save time and money while getting the best Southampton work Christmas party ideas. Let Company Away Days do the hard work for you. We'll create a tailor-made package while giving you the best end of year celebration without bending your budget. Put us to the test and get a hassle-free quote today.
Murder Mystery - Whodunnit? Was there a motive? And is there any more of that delicious cheesecake left?
Pub Treasure Hunt -Armed with hi-tech apps, get competitive and creative with hilarious results and added pubs!
Comedy Night -You're 'aving a laff!?! You could be at one of the UK's best comedy venues.
See more Christmas party ideas...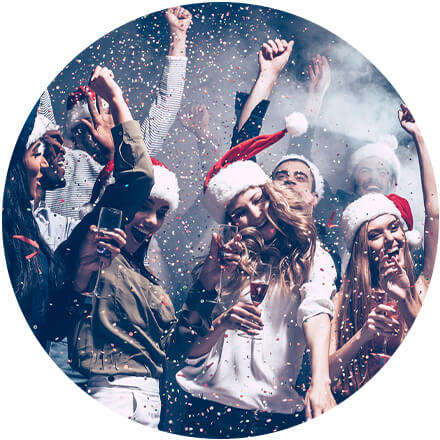 As well as the gateway to epic team building activities in Southampton! Contact our team today for tips, tricks, and money-saving deals for an unforgettable time away with your colleagues.
We'll take all the stress out of
organising your away day activities.