Team building activities in Sheffield are for any teams looking for a crackin' time away. An action-packed city with a life of its own like no other in the UK. The nightlife, the food, the culture all rolled into one breadcake of epicness.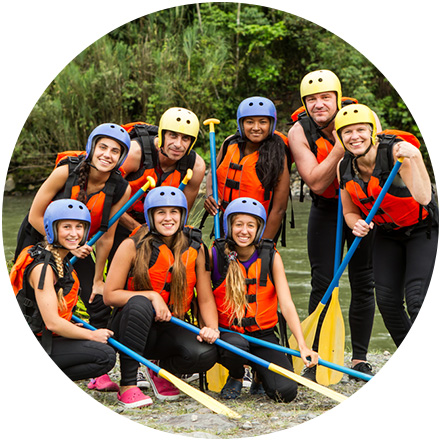 Top 7 Team Building Activities in Sheffield
Top 3 Sheffield Lunch Spots
The Rude Shipyard
Bringing excellent coffee and books together in a homey, comfy café that also supports other local Sheffield food businesses. Books line the walls, so you can find your next intriguing read.
89 Abbeydale Rd, Sheffield S7 1FE
Marmadukes Café Deli
Sharing their love for people, food and coffee since 2012. Pancakes, full English, toast and 'reyt good' bacon and sausage sarnies are all on the menu.
22 Norfolk Row, Sheffield S1 2PA
The Street Food Chef
Family run Mexican street food outlet, providing a healthy fast food alternative to the people of Sheffield. Best known for delicious burritos, but also serve tasty tacos and quesadillas.
90 Arundel St, Sheffield S1 4RE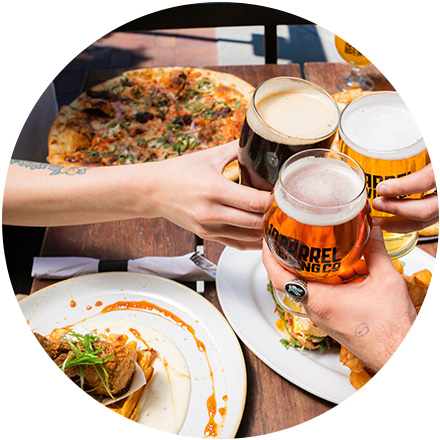 Did You Know...?
They city's Park Hill flats feature some infamous graffiti written on the 'bridge' linking two blocks of the building that reads "Clare Middleton I love You Will U Marry Me". A decade after the words appeared, a man called Jason has come forward, stating that he created the iconic Sheffield writing (and Clare didn't even marry him in the end!). The firm renovating the buildings has since highlighted the writing in neon and it can be seen in many places across the city.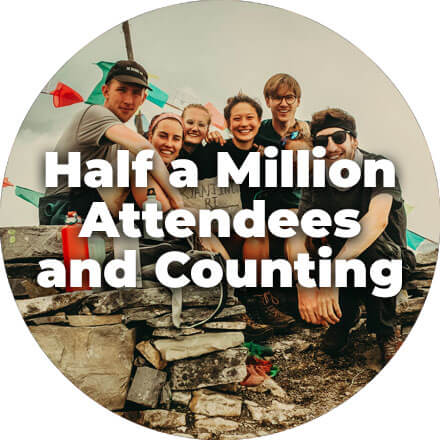 The Best Sheffield Brands
Showroom Cinema - One of Europe's largest independent cinemas with a fully licensed café bar, paired with the longest-running creative business centre in the city. Showroom Cinema is a proudly Sheffield based movie house showing everything from dazzling Oscar winners to European Art House gems.
The Climbing Works - An independent business run by climbers, for climbers, The Climbing Works is one of the best bouldering walls in the world and the biggest in the UK, with professional climbers visiting from across the globe.
Cocoa Wonderland - Co-owners Anna and Kate started working in Cocoa during their studies at Sheffield Hallam University, and when the previous owners threw in the towel, Anna and Kate became business partners and transformed Cocoa Wonderland into the wonderous chocolate emporium it is today.
Top 3 Bars in Sheffield
Public
This award-winning bar has also topped the heart's of every writer of a 'Sheffield's Best Bars' list on the internet! As in the name, Public actually used to be public toilet back in the 19th Century but has since been transformed into an intimate drinking den.
Surrey Street, Sheffield, S1 2LG
The Great Gatsby
Nestled on the corner of Division Street, this little bar has been a favourite with the people of Sheffield for a long time now. With unique street art in the yard and a range of wine, cocktails and craft beer, The Great Gatsby oozes class while having all the features of a well-loved city bar.
73-75 Division St, Sheffield S1 4GE
The Dove & Rainbow
Beer! Bands! Ballads! Sheffield's music scene is thriving, and The Dove & Rainbow deserve a pretty huge thanks for their contribution. Enjoy local beers, live bands (with free entry!) and a well-stocked jukebox during the day for a quite/noisy one after team building Sheffield activities.
2 Hartshead Square, Sheffield S1 2FD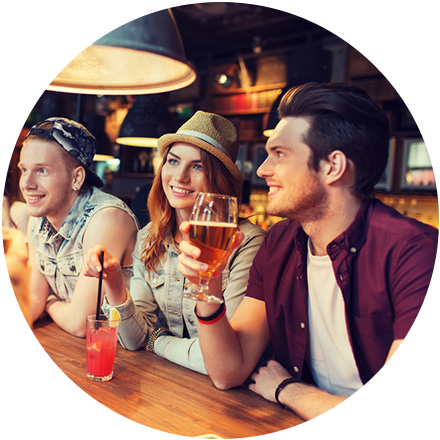 Upcoming Events in Sheffield
MAY / Sheffield Food Festival - Sheffield's largest free event features a variety of local food businesses. Located in the city centre, the perfect addition to your team building activities in Sheffield.
JUL / Tramlines Festival - The biggest party Sheffield's ever seen! One weekend over July, Tramlines plays host to more than seventy artists across four stages in Sheffield's Hillsborough Park.
DEC / Sheffield Christmas Market - A truly magical experience awaits you with the arrival of Sheffield Christmas Market, with over 80% of the traders being small independent artisan businesses from the Sheffield region.
Work Christmas Party Ideas Sheffield
Looking for the best Sheffield work Christmas party ideas? Why not let us do the hard work for you and save you time and money. You can have your own tailor-made evening and it really doesn't have to blow the budget. Put us to the test and get a free quote today.
Pub Treasure Hunt - A hi-tech, competitive team challenge as you race to finish. With added pubs!
Game Show - Fingers on buzzers for a hilarious evening and your own TV game show complete with cheesy host!
See more Christmas party ideas...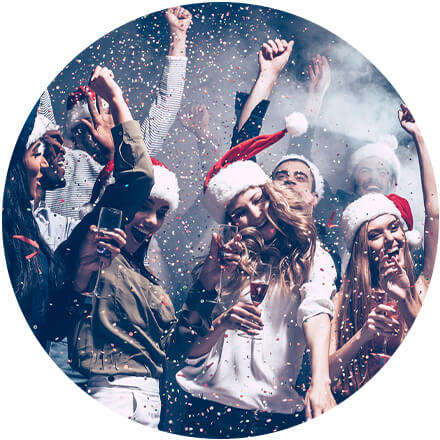 Nah then, don't be mardy! Get on't phone with a friendly member of our team today to chat about team building activities in Sheffield.
We'll take all the stress out of
organising your away day activities.