A historic waterfront gem and a hit with tourists all summer, and even better, it's the perfect destination for your next team building day. Let's set sail on what you could be getting up to on epic team building activities in Portsmouth.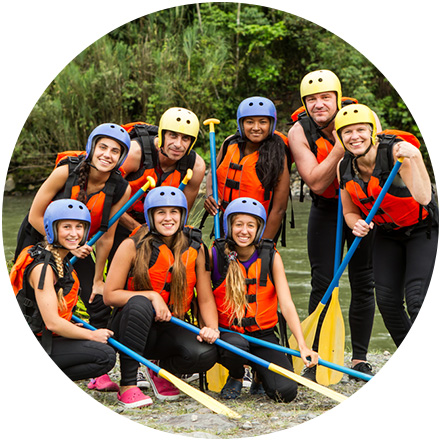 Top 6 Team Building Activities in Portsmouth
Top 3 Portsmouth Lunch Spots
Feed
Nestled amongst the hubbub of Portsmouth's Gunwharf Quays, serving gourmet burgers since 2014.
7 The Hard, Portsmouth PO1 3EA
Pie & Vinyl
Combining a love and passion for music with one of England's favourite old fashioned comfort foods.
61 Castle Rd, Portsmouth, Southsea PO5 3AY
Canvas Coffee
Speciality coffee shop that started as a pop up shop and is now a full blown favourite in Portsmouth & Southsea station.
Commercial Rd, Portsmouth PO1 1EQ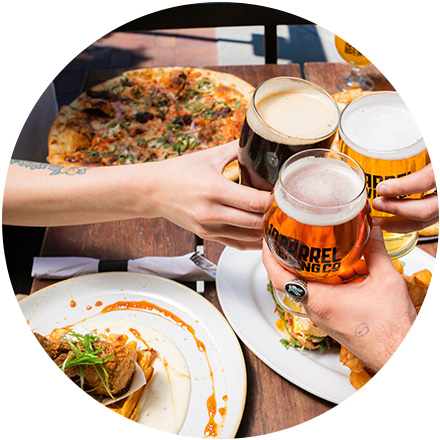 Did You Know...?
Portsmouth appears on the oldest surviving route map of Great Britain, the Gough Map, which dates from circa 1360 and shows 600 towns and cities. Portsmouth is labelled Portis Mouth and is represented by a single red-roofed building.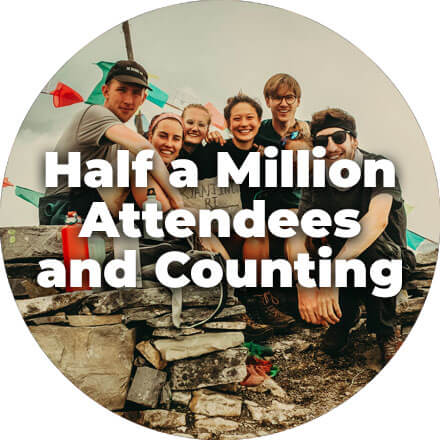 The Best Portsmouth Brands
Climax Studios - British video game developer based in Portsmouth, best known for their work on the 2004 action role-playing game Sudeki and survival horror games from the Silent Hill franchise.
Strawberry Lemonade - A unique and independent Ladies fashion boutique based in Portsmouth. They regularly update both in-store and online stock every day, which separates them from their competitors.
Room 237 - Independent comic book shop out of the way of the hustle and bustle of Portsmouth's city centre. Selling an incredibly massive collection of different comics and graphic novels and unleashing Portsmouth's nerdy side.
Top 3 Bars in Portsmouth
Kassia
Portsmouth's only Indian Tapas experience, with takeaway menus and cocktails deals every night. Open mic nights on a Sunday mean post-team building activities in Portsmouth meetup is a done deal!
135 Havant Road, Portsmouth, PO6 2AA
Kingsley's
The best party nights in Portsmouth start with Kingley's. Classy and fun with the right amount of awesomeness you'd want on a night out.
68 Osborne Rd, Portsmouth, Southsea PO5 3LU
The Liquorist
Breathe some energy and excitement into your team building activities in Portsmouth with premium cocktails and an incredible food menu with artisan pizza.
R1 Boulevard Building, Portsmouth PO1 3TD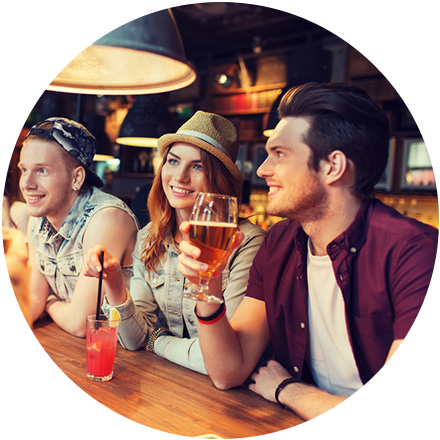 Upcoming Events in Portsmouth
MAR / Big Mouth Comedy Festival - In Portsmouth Guildhall, taking place over two weekends of side-splitting laughs from some of comedy's funniest faces.
AUG / Victorious Festival - For music lovers and just a stone's throw from the sea. Camp at Victorious' offsite campsite and enjoy some of the biggest acts in the UK.
NOV/DEC / Dickens Christmas Festival - Travel back in time to a bygone era of snowy, Dickensian streets at Christmas. Held at Portsmouth's historic dockyard.
Work Christmas Party Ideas Portsmouth
If you're in need of Portsmouth work Christmas party ideas, our friendly team will help create a tailor-made package to save you time and money and arrange the best end of year party ever! Get your free quote today and let Company Away Days get your party started.
Game Show - Fingers on buzzers teams, in a hilarious TV style game show with comedy rounds and cheesy host.
Murder Mystery - Well the nasty business with the dead body was awkward but the cheesecake was delicious!
See more Christmas party ideas...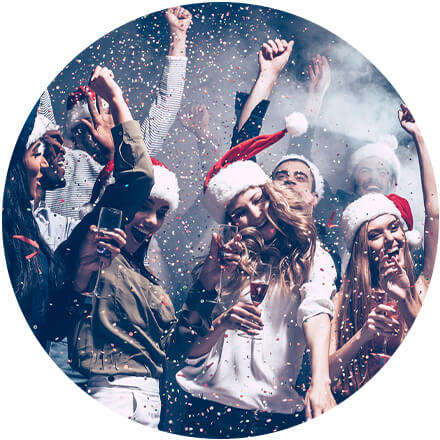 If you're ready to get ship shape and go naval, contact our team today for hassle-free team building activities in Portsmouth and plenty of company laughs.
We'll take all the stress out of
organising your away day activities.