Your team of merry men (and women!) will not believe the party that's going on in Nottingham. An incredible music scene, nightlife and lively city culture means your epic team building activities in Nottingham will be one that you and your team will never forget.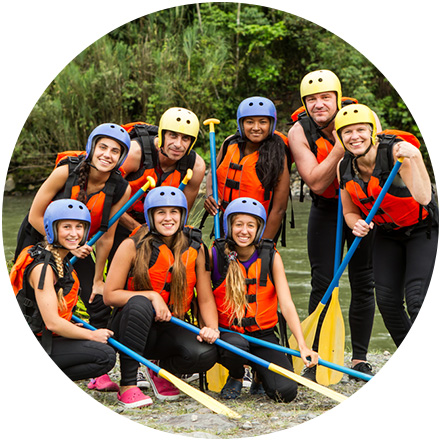 Top 4 Team Building Activities in Nottingham
Top 3 Nottingham Lunch Spots
The Hockley Arts Club
Hidden away behind the bustling backstreets of Nottingham city centre, this three-floored café has a top floor 'garden', the perfect space to get away from it all.
20 Carlton St, Nottingham NG1 1NN
Wired Café
Bringing a little bit of Sydney, a twist of Perth and Melbourne, and a whole lotta East London to the burgeoning coffee scene of Nottingham.
42 Pelham St, Nottingham NG1 2EG
Ugly Bread Bakery
A bakery, deli and café all rolled into one, this café often has locals queuing out of the door just to get a slice of their delicious bread, pastries and pizzas.
39 Pelham St, Nottingham NG1 2EA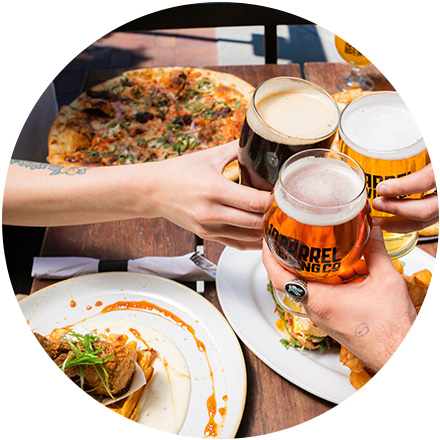 Did You Know...?
While Nottingham's Goose Fair can be traced back one thousand years, it also led to a full scale 'Cheese Riot' in 1766. An account of the disorder by Nottingham's Information Department describes the moment fun turned to fromage fury: "Cheeses were picked up and hurled at stall holders. This started a riot in which stalls were overturned and chesses bowled along the ground. The mayor himself was knocked over by a flying cheese." They should brie more careful.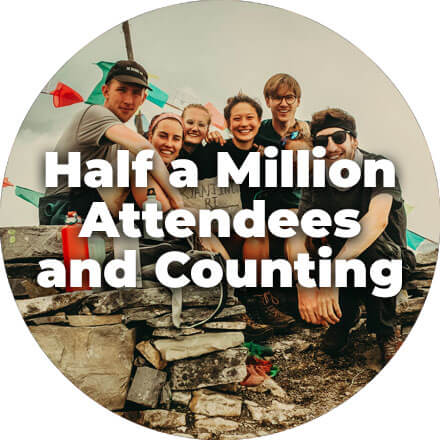 The Best Nottingham Brands
Boots - Started in 1849 by John Boot in Nottingham, Boots is now the most popular pharmacy store in the United Kingdom. After John Boot passed away in 1860, his son, Jesse, helped his mother run the family's medicine shop in Nottingham, before turning the brand into a national retailer.
Angry Robot - A global imprint dedicated to the best in modern adult science fiction, fantasy and everything in between. They sell their books worldwide, and some of their authors have won prestigious awards in the science fiction genre, including the Arthur C. Clarke Award, back in 2011.
Raleigh - Based in Nottingham and founded in 1885, Raleigh is one of the oldest bicycle companies in the world. One of their most notable designs is the iconic Raleigh Chopper, which was the measure of 'cool' for children back in the 70s and 80s.
Top 3 Bars in Nottingham
Roxy Ball Room
If you want your team to stop looking at their phones and have an epic post-team building Nottingham night out, look no further than The Roxy Ball Room. Ping pong, beer pong, pool and bowling.
10 Thurland St, Nottingham NG1 3DR
Bodega
Massively popular venue that's the epicentre of the live band scene, as well as hosting some of Nottingham's most notorious club nights. It's also the first choice for big bands looking for a place to hold their after parties.
23 Pelham St, Nottingham NG1 2ED
400 Rabbits
With inspiration taken from the ancient Aztecs of Mexico, this side street bar and club plays host to themed nights, with a tequila den and mezcaleria. Top off your team building activities in Nottingham with a trip to 400 Rabbits.
15-16 Hurts Yard, Nottingham NG1 6JD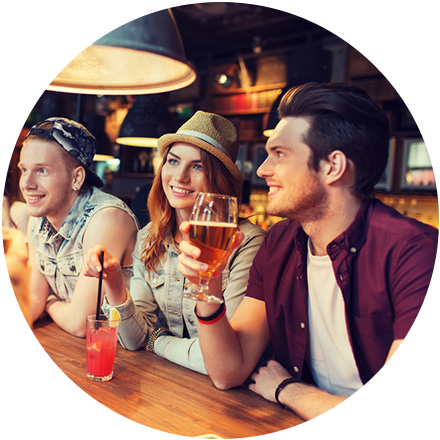 Upcoming Events in Nottingham
JUL / Splendour Festival - The people of Nottingham flock to Wollaton Park every year for a line-up of music legends for one day only.
AUG / Riverside Festival - Nottingham's biggest free festival weekend, covering over a mile along the banks of the River Trent.
OCT / Nottingham Goose Fair - There may be no sign of cheese riots nowadays, but the Goose Fair still takes place at The Forest Recreation Ground every year.
Work Christmas Party Ideas Nottingham
Looking for Nottingham work Christmas party ideas? Let Company Away Days do the hard work for you. We'll create a tailor-made package and save you money on the biggest and best Xmas celebration of your year's successes. Put us to the test and get a hassle-free quote today.
Cocktail Mixing - Shake it baby, shake it! A fun competition to mix (and taste!) the best cocktails ever!
Pub Treasure Hunt -Work in teams in a hi-tech test of teamwork and creativity with drinking breaks along the way.
See more Christmas party ideas...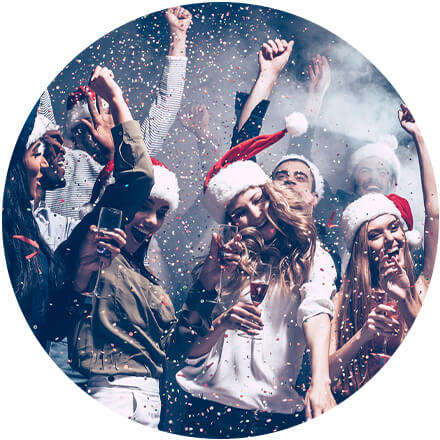 Be it the bustling streets, the thriving nightlife or the city's fascinating history, our team building activities in Nottingham will leave you spoilt for choice when picking the best experience for your team. Get in contact with a member of our team today for a hassle-free quote on your next company away day.
We'll take all the stress out of
organising your away day activities.