Great weather, legendary festivals, and epic nightlife, just some of the great reasons to book team building activities in Newquay. If you're looking for incredible water sports, surf lessons, or just want to straight up jump from a few cliffs on the Cornish golden coast, then look no further than seaside party town, Newquay!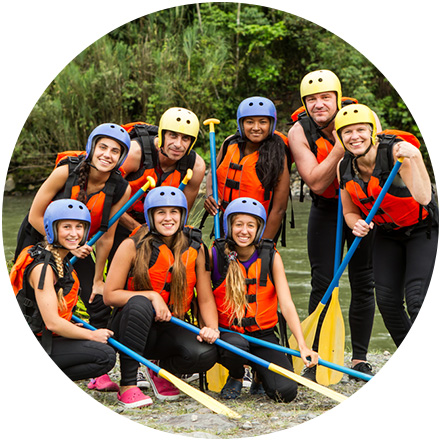 Top 5 Team Building Newquay Activities
Top 3 Newquay Lunch Spots
Rick Stein Fistral
Serving Stein's famous fish and chips overlooking the sandy Cornish coast.
Fistral Beach Complex, Headland Rd, Newquay TR7 1HY
The Jam Jar
A small, delightful independent coffee shop just a pebble's throw from Newquay's beaches.
Alma Pl, Newquay TR7 1NF
Sea Spray Café
Set into the cliffs, this beachfront joint serves breakfast, light bites and stunning mains.
14 Esplanade Rd, Newquay TR7 1QA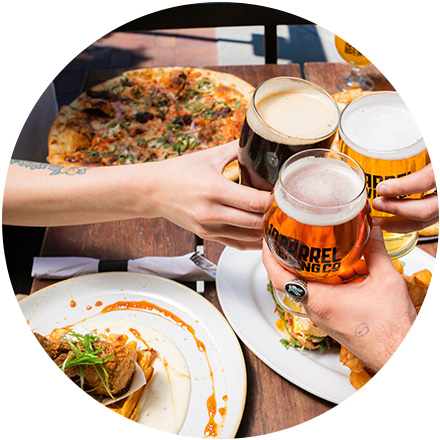 Did You Know...?
While Newquay may seem like an all-surfing destination, the Beatles fancied it as their location for their psychedelic TV show Magical Mystery Tour which was filmed at Towan Beach and the Atlantic Hotel. I am the eggman. Are you the walrus?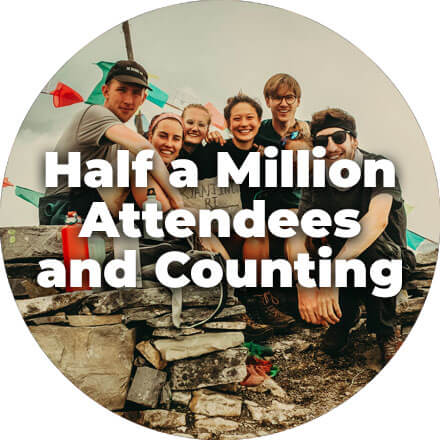 Top 3 Newquay Brands
Buzz Interactive - For surfers who want to showcase their skills online or local businesses wanting a little bit more digital exposure, then Buzz Interactive create websites, mobile apps and games right on the Cornish coast.
Roo's Beach - Described as a cross between California and Ibiza, this indie clothing brand has championed new and super stylish brands and brought them to sunny Newquay. Perfect for if you fancy a bit of retail therapy while away.
Pauline's Creamery - This small family run business has been fuelling locals and visitors for years. With a tea room upstairs and takeaway downstairs, have a cheeky cream cake after you team building activities in Newquay.
Top 3 After Work Drink Bars
Whiskers
Newquay's top bar and live music venue with cosy booths and quirky surroundings.
5-7 Gover Ln, Newquay TR7 1ER
Tom Thumb Bar
High end, speak-easy bar serving premium cocktails, coffee and speciality drinks.
27A East St, Newquay TR7 1DN
Sailors Arms
Overlooking Towan Beach in the heart of Newquay for over 150 years.
19 Fore St, Newquay TR7 1HB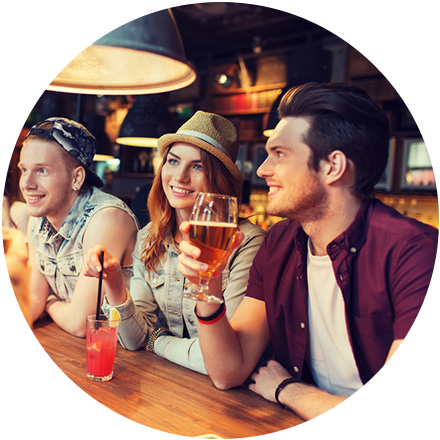 Newquay Events Calendar
AUG / Boardmasters Festival - The UK's biggest surf, skate and music festival sits right here on Newquay's Watergate bay.
NOV / Newquay Harbour Fireworks - Head down to Newquay Harbour on Bonfire Night where the sky will be lit up by a fantastic fireworks display.
DEC / Newquay Lantern Parade - Newquay gets lit up by incredible lanterns made from local schools and organisations.
Work Christmas Party Ideas Newquay
After a great (challenging) year it's time to thank your team for a job well done. You want to do it bigger and better without breaking the budget. Put our team to the test and see how we can save you time, money and hassle. Get your free quote and let Company Away Days get your party started!
Murder Mystery - Well the unpleasant business with the dead body was slightly awkward, but the dessert was delicious!
Wine Tasting - Learn wine knowledge and tasting techniques as you become a complete vino connoisseur for the evening.
See more Christmas party ideas...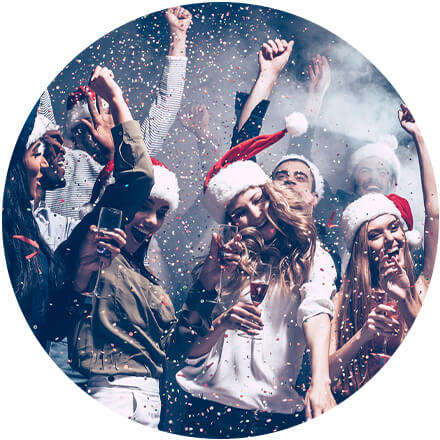 Add a little sun, sand and surf to your company away trip with a visit to Newquay. From Coasteering to crazy Zap Cats, Company Away Days has a whole range of team building Newquay activities for you to dip your toe into. Have a chat with a member of our team today and ride the waves of a bespoke corporate trip. "Like totally dude!"
We'll take all the stress out of
organising your away day activities.