Angel of the North, Ant 'n' Dec, Geordie Shore… The party capital of the North is famous for a lot of things. But with Company Away Days, you could put your epic team building trip on the Geordie map! From Michelin starred restaurants, to legendary clubs and quality bars, team building in Newcastle is an event that your colleagues will never forget!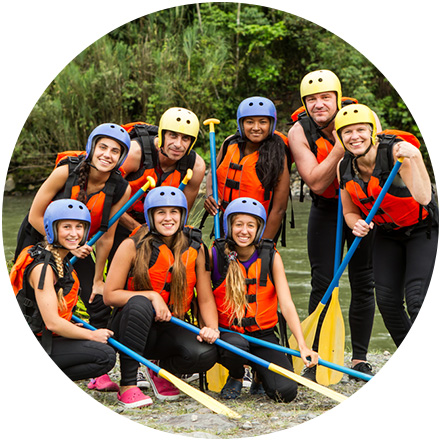 Top 6 Team Building Activities in Newcastle
Top 3 Newcastle Lunch Spots
The Butterfly Cabinet
This quirky city centre café is so popular that locals are willing to queue outside the door for a table! All day breakfast, excellent coffee, and an extensive range of sandwiches.
200 Heaton Rd, Newcastle upon Tyne NE6 5HP
Pink Lane Coffee
Dedicated to providing Newcastle with the best coffee ever, Pink Lane Coffee are a multi-roaster shop serving blends you can even buy to take back to the office there and then.
1 Pink Ln, Newcastle upon Tyne NE1 5DW
Olive & Bean
Need a sweet snack and a sandwich? You're in luck. Olive & Bean are a two storey café just a stone's throw from the famous Grainger's Market in the heart of Newcastle.
17-19 Clayton St, Newcastle upon Tyne NE1 5PN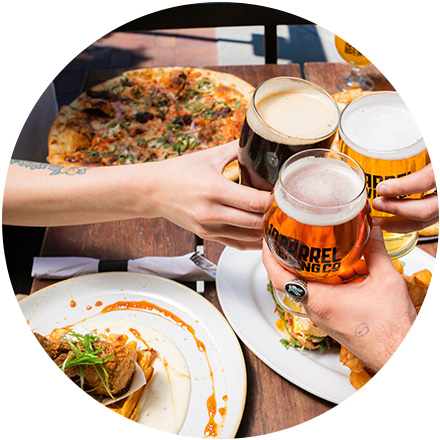 Did You Know...?
They don't like to boast, but Newcastle technically discovered Jimi Hendrix. Chas Candler, Geordie music producer, watched Hendrix play in New York in 1966 and immediately brought him back to Newcastle. Some residents still recall seeing him busk on Heaton's Chillingham Road!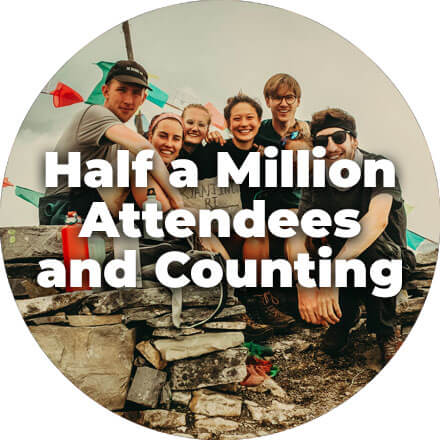 The Best Newcastle Brands
Greggs - The largest bakery chain in the United Kingdom, and the go-to for a quick sausage roll before you head back to work. The first Greggs opened in 1951 in Newcastle and has since become a staple on the British high street. Their meal deals are pretty awesome too!
Noveltea - Combine the UK's two favourite past times; drinking tea and drinking alcohol. I think we're onto something! These two German-born Newcastle students were fascinated by the Brit's passion for tea and alcohol didn't know why no one had fused them together. So they did it themselves with Noveltea.
Geordie Gifts - A retailer that's passionate about their hometown, Geordie Gifts make handmade gifts and cards with an added Geordie twist. They made their humble beginnings on Facebook alone before setting up camp in local markets, and then finally opening an online shop and permanent store in Grainger Market.
Top 3 Bars in Newcastle
The Tyne Bar
A hidden treasure in Newcastle's Ouseburn Valley, the city's cultural oasis, The Tyne Bar has an unwavering commitment to free live music, good beers, and great company. A busy, social beer garden in the summer is the perfect end to your team building activities in Newcastle.
1 Maling St, Newcastle upon Tyne NE6 1LP
The Alchemist
Enjoy the perfect blend of the dangerous and exotic with a trip to The Alchemist in central Newcastle. With Bunsen burners, dry ice and flame throwers used to make eclectic cocktails, this post-team building Newcastle meetup will be an experience like no other!
5 Greys Quarter, Eldon Square, Newcastle upon Tyne NE1 7AP
Bealim House
Situated over two floors, Bealim House is Newcastle's first authentic gin distillery, bar and eatery. With an industrial feel, reminiscent of the paintworks the building used to be, step back into 19th century Newcastle and enjoy a piece of Geordie history. Cheers!
17-25 Gallowgate, Newcastle upon Tyne NE1 4SG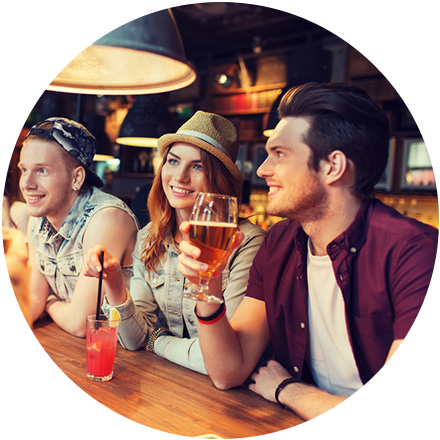 Upcoming Events in Newcastle
JUN / Foodies Festival - The travelling food festival comes to Newcastle in June, with chef and drinks theatre, cookery schools, restaurant tests, and previous Bake Off winners making appearances.
JUL / Ouseburn Festival - The longest running festival in Newcastle is a classic. Spread over a weekend in July, crammed with live music, local food stalls, boat trips and a festival parade.
NOV / DEC - Fenwick's Christmas Window - It's not Christmas in Newcastle without Fenwick's department store Christmas window reveal! Join crowds of locals and witness this Geordie winter tradition.
Work Christmas Party Ideas Newcastle
You're in need of Newcastle work Christmas party ideas. You also need to work out how you're going to get the time in your packed schedule to put it all together. Let Company Away Days do all the legwork for you. We'll build you a tailor-made night and save you money. "Stand aside everyone, we got this!"
Cocktail Mixing - Cocktail mixing with a competitive twist as you work in teams to shake (and taste) the evening's best drinks.
Game Show - Fingers on buzzers in a TV style game show with funny rounds, team challenges and cheesy host.
See more Christmas party ideas...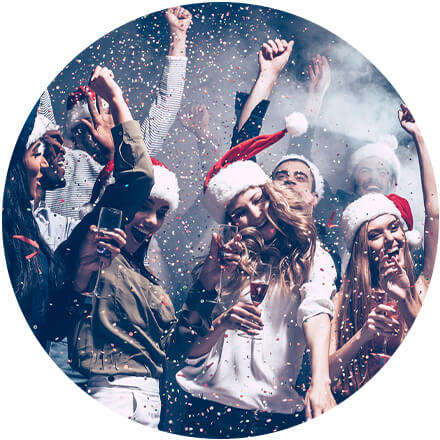 Whether you're just passing through the town for a class visit with your team or looking to get stuck into epic team building activities in Newcastle, your colleagues will never forget their experience in this party of the North. Get in touch with a friendly member of our team today for a hassle-free quote on some of the best Geordie experiences.
We'll take all the stress out of
organising your away day activities.