This is it. The ultimate destination for your team building event. Manchester is, as the locals say, "absolutely buzzin'" with life, culture, and music. We've got the lowdown on the best bars, lunch spots, hotels to get you ready for your team building activities in Manchester.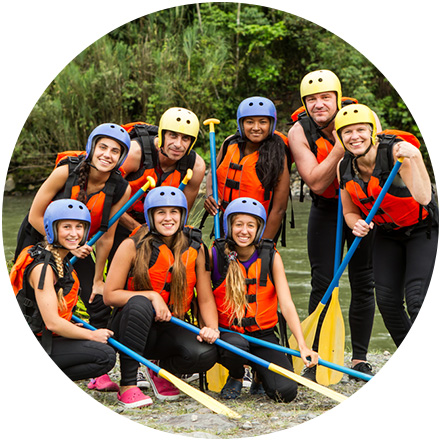 Top 6 Team Building Activities Manchester
Top 3 Manchester Lunch Spots
Curry Mile
A long stretch of road home to over seventy South Asian takeaways and restaurants. Take your team on a celebratory 'curry crawl' after your team building activities in Manchester.
Wilmslow Road, Manchester, Lancs, M14 5TQ
Fazenda Rodizio Bar & Grill
All-you-can-eat buffet anyone? Get the full rodizio experience with a tasty array of top-notch Brazilian food, based in the iconic area of Spinningfields.
The Avenue, Manchester, Spinningfields, M3 3AP
Teppanyaki Chinatown
Authentic Japanese food prepared and cooked right in front of you. Small and social setting right in the heart of Manchester, just around the corner from the Chinatown arch.
58-60 George St, Manchester M1 4HF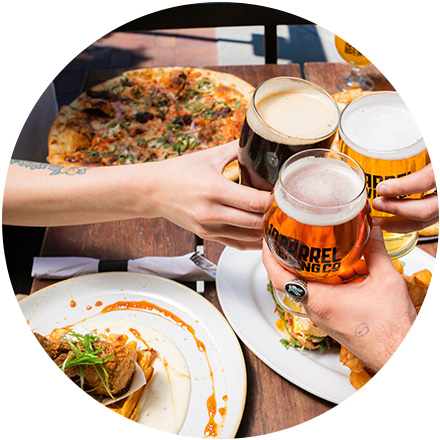 Did You Know...?
Manchester is the only place in the world where you can take a degree in "Mummy Studies". No, this isn't a course about how to become a mum, The University of Manchester has a long history in Egyptian mummy research, and you can study civilisations the practised mummification.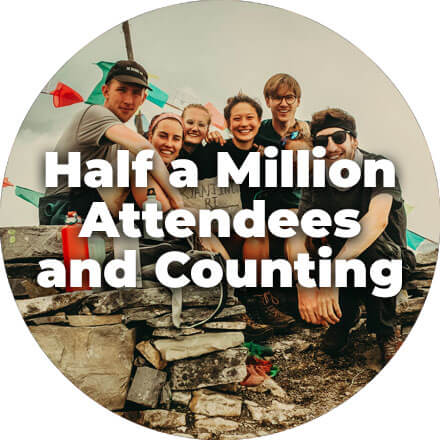 3 Best Manchester Brands
ITV Studios - ITV is synonymous with Manchester life, culture and its media, airing Northern soap Coronation Street since 1960.
Boohoo.com - The online version of Affleck's Palace is right here in Manchester. They've taken the fashion world by storm since 2006.
BBC - With its recent move to MediaCityUK, BBC marked a large-scale decentralisation from London with the move completed in 2013.
Top 3 After Work Drink Bars
The Alchemist
You and this bar could have perfect chemistry. Weird and wonderful cocktails in a theatrical setting for the molecularly mad.
1 New York Street, Manchester, M1 4HD
Apotheca Bar
Come and cure the Monday blues with an elixir distilled in this bar-come-chemist. Based in Manchester's trendy Norther Quarter.
17 Thomas St, Manchester, M4 1EU
Twenty Twenty Two
All night ping pong, live acts, and even available to hire seven days a week. You've been served!
20 Dale St, Manchester M1 1EZ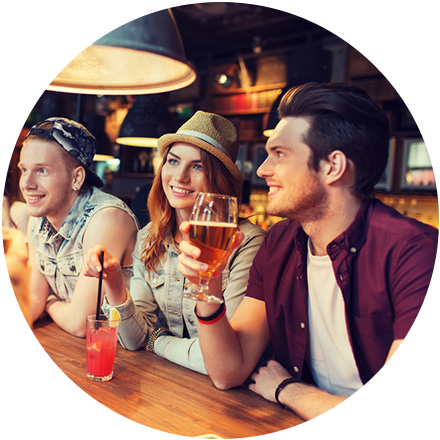 Manchester Events Calendar
JUNE / Parklife - Independent live music festival based in Heaton Park. Perfect start to your summer company away weekend.
AUGUST / Manchester Pride - The annual LGBTQ+ festival takes over the city centre as thousands celebrate love and equality.
OCTOBER / Manchester Science Festival - An inspiring celebration of science and progress at the Science and Industry Museum.
Work Christmas Party Ideas Manchester
You're looking for Manchester work Christmas party ideas, but who has time to find the right venue, add some entertainment, source menus, get quotes, get better prices and deliver the best office party ever? Well, actually, we do. Put our team to the test and get a hassle-free quote today.
Cocktail Mixing - Making cocktails is about to get competitive in this team challenge that tastes amazing!
Game Show - Fingers on buzzers in your own TV style game show with cheesy host, funny rounds and team games.
Pub Treasure Hunt - A hi-tech race across the city to solve clues and earn points. With added pub stops for extra laughs.
See more Christmas party ideas...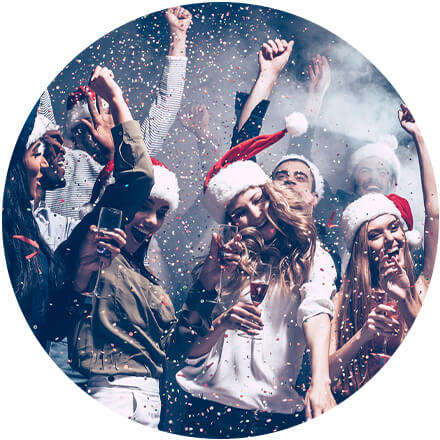 Whether you're just passing through or staying for the weekend, we know that team building activities in Manchester are perfect for a laughter filled away day. Get in touch with the Company Away Days team today and get your trip rolling!
We'll take all the stress out of
organising your away day activities.