One of the most popular UK destinations on Company Away Days, Liverpool is a whole different world on its own. The capital of culture with an amazing nightlife, beautiful landmarks and legendary music scene. Get everything out of your team building Liverpool activities in this boss city!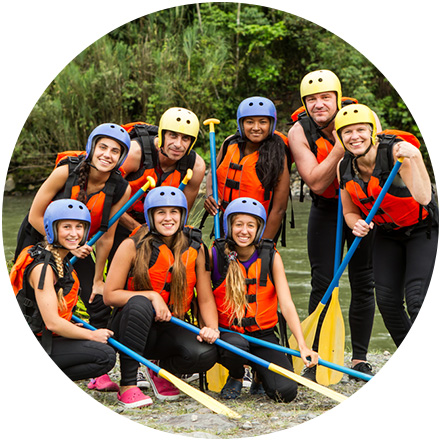 Top 7 Team Building Activities in Liverpool
Top 3 Liverpool Lunch Spots
Greek Taverna
An authentic Greek restaurant set in its traditional ways, serving exquisite food and drink plus tapas and a la carte.
76 Bold St, Liverpool L1 4HR
Your Thai Café
Small business serving authentic Thai cuisine in a laid back atmosphere. Continues to top rankings for best cafes in Liverpool.
323 Prescot Rd, Liverpool L13 3BS
Lovelocks Coffee Shop
Spacious, independent coffeeshop in the centre of Liverpool, a short walk from Liverpool Lime Street Station.
6 Old Haymarket, Liverpool L1 6ER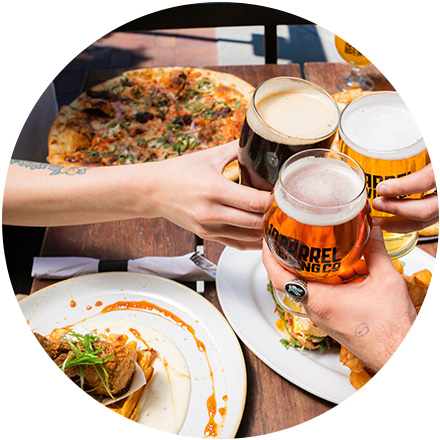 Did You Know...?
Liverpool holds the Guinness Book of Records title for being the Capital of Pop. More artists with a Liverpool origin have had a number one hit than from any other location. And of course, Liverpudlian legends The Beatles changed the face of popular music forever!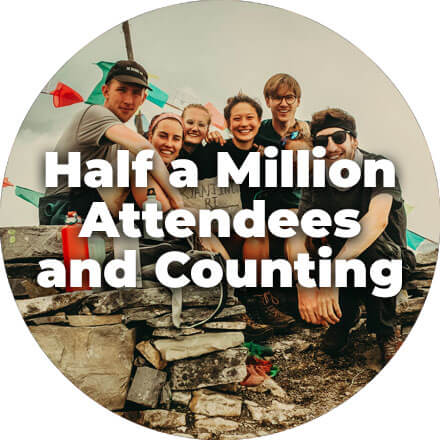 The Best Liverpool Brands
Lime Pictures - Lime is the home of the UK's most talked about television, from cutting-edge formats to multi award winning, long running dramas. They're at the forefront of today's pop culture, creating some of Britain's most talked about shows, including Hollyoaks, The Only Way Is Essex, and Geordie Shore.
Sentric Music - Formed in 2006, Sentric is a new age independent music publisher. Supporting unsigned, new artists across the country, Sentric aims to ensure all artists and songwriters are offered the fairest deal by the industry, giving bands and singers the opportunity to fulfil their ambitions.
Very - Part of the massive Shop Direct Group in Liverpool, Very has taken over the British youth online market since 2009, making extensive use of celebrity endorsements to market their branded fashion collections. If you've seen a clothing ad featuring Holly Willoughby or Fearne Cotton, then it was most likely by Very!
Top 3 Bars in Liverpool
Camp & Furnace
Looking like an industrial film set or an indoor festival site, Camp & Furnace can be anything you want it to be. With loads of space, live music acts and movies often shown on the big screen, this is exactly where you'll want to be when your team building activities in Liverpool kick off with a bang!
67 Greenland St, Liverpool, L1 0BY
Aloha Bar
Join the atmosphere of an exotic refuge, an island oasis within central Liverpool. This Tiki bar has its roots firmly in Hawaiian and Polynesian culture with a love of rum shared in ridiculously, unnecessary vessels such as volcanoes, conch shells, fresh pineapples and treasure chests. Because sometimes daft is good.
Colquitt St, Liverpool, L1 4DE
Crazy Pedro's
If you're looking for a cheap and cheerful pizza place with no table service or maybe a zany cocktail bar where the concoctions are as whacky as the names, then Crazy Pedro's is everything you want and more. Open 'til 4am, seven days a week, this bar-come-pizza parlour shows no sign of stopping the party!
25 Parr St, Liverpool, L1 4JN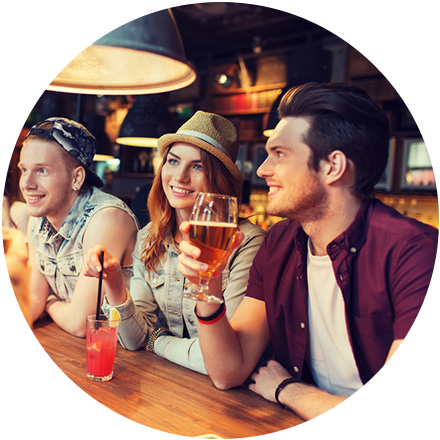 Upcoming Events in Liverpool
JUL / Liverpool International Music Festival - Showcasing a diverse set of global household names alongside a plethora of emerging new talent each year.
AUG / International Beatle Week - Get a real feel of the musical history of Liverpool with a trip on the magical mystery tour! Tribute acts and landmark stops.
SEPT / Liverpool Comedy Festival - Bringing world class comedy acts to Liverpool as well as showcasing home-grown Scouse talent in venues across the city.
Work Christmas Party Ideas Liverpool
You've worked hard, now it's time to celebrate a job well done. You want to do it bigger and better, but you don't want to break the budget. Put our team to the test and see how we can save you time, money and hassle. Get your free quote and let us get your party started!
Cocktail Mixing - Get shaken and stirred as you whip up the best cocktails in this competitive team challenge.
Game Show - An evening of big laughs and cheesy catchphrases in your own hilarious TV style game show.
Pub Treasure Hunt - Work in teams in this hi-tech test of teamwork and creativity with drinking breaks along the way.
See more Christmas party ideas...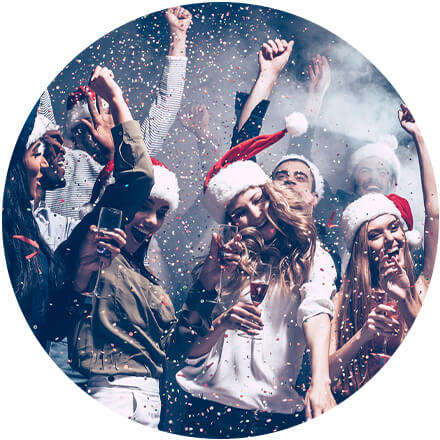 Enjoy a diverse range of team building activities in Liverpool. This city isn't just one of our most popular company away days, it's a UNESCO European Capital of Culture, with Trip Advisor naming it the best nightlife city in the country. It's clear to see that Liverpool has a lot going for it, and you could be right in the heart of it on your team building event. Contact a friendly member of our team today to chat all things team building in Liverpool.
We'll take all the stress out of
organising your away day activities.