"The UK's favourite city", "Visitor City of the Year", "The Knightsbridge of the North". We could go on! Leeds has picked up a big reputation for being one of the best places to go on an away day, and with team building Leeds activities thrown in the mix, we know you'll have hit the nail on the head with this trip!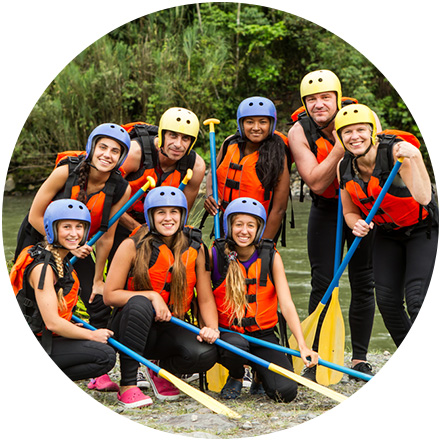 Top 7 Team Building Leeds Activities
Top 3 Leeds Lunch Spots
The Union Coffee Bar
Small, independent coffee house that works with the local community to create great coffee, great food and an even better space for people to get together.
51 Great George St, Leeds LS1 3BB
La Botte Milanese
Bringing Milanese coffee  culture to Leeds since 2009, take a well-earned break from team building activities in Leeds.
2 Bond St, Leeds LS1 2JZ
Fettle
A relaxed environment mixed with good food and great coffee? Sign us up! This little café supports the local Leeds community while also presenting an expert evening service.
73 Great George St, Leeds LS1 3BR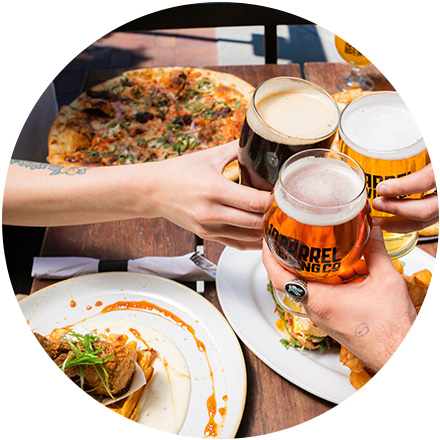 Did You Know...?
The first ever movie was filmed right here in Leeds. In 1888, Louis Le Prince, a French artist, filmed moving-picture sequences of Roundhay Garden, Leeds Bridge and his brother playing the accordion. He was supposed to perform a public demonstration of his work in the US, but in 1890, he boarded a train from Dijon to Paris and mysteriously disappeared.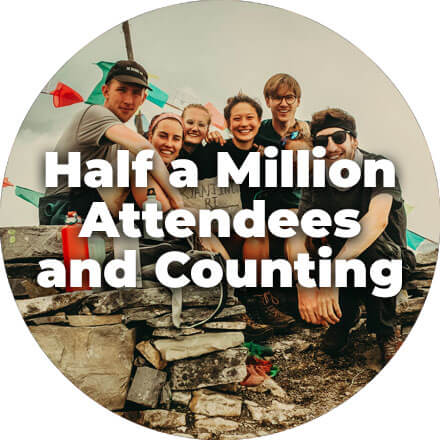 The Best Leeds Brands
Little Leeds Beerhouse - Based in Leeds Corn Exchange, the Beerhouse is a small room piled high with many, many bottles from all over the world. Here you'll find ales brewed with pizza from Norway (?) as well as home brewed Leeds classics such as Kirkstall's and Ilkley's.
The Great Yorkshire Shop - This county proud company hand picks fine goods exclusively from local independent makers, artists and designers in Yorkshire. Built on passion and pride, The Great Yorkshire Shop sells cards, gifts, food and homeware that show off the county's funny and creative side.
Village Books - An independent bookshop and gallery based in Leeds, offering a curated selection of contemporary art, design, fashion and photography books and magazines. They also source self-published and small press zines from artists around the world.
Top 3 After Work Drink Bars
The Maven
This Call Lane cocktail bar is worth seeking out after your team building Leeds experience. Head through the unmarked door and up to the cool, pre-prohibition style bar for crazy looking cocktails and a private bar just for gin!
1 Call Ln, Leeds LS1 7DH
Leeds Postal Service
Fancy a trip to the post office? The Post Office doesn't exactly come to mind when we think of a top night out but trust us when we say this post office-themed bar is everything your team could hope for and more in a night out.
Westpoint, Wellington St, Leeds LS1 4JY
Oporto
Oporto is known in Leeds for bringing the best drinks, music and atmosphere to their loving and loyal customers and now, you can join them to kick off your night after team building activities in Leeds.
33 Call Ln, Leeds LS1 7BT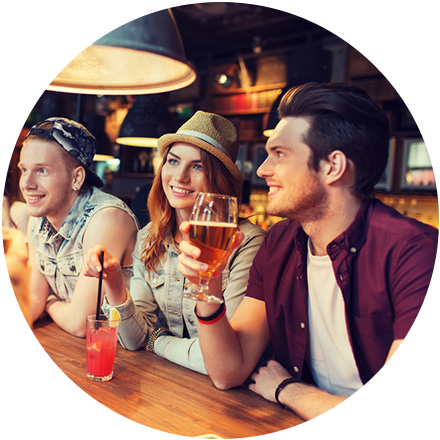 Leeds Events Calendar
JUL / Yorkshire Food & Drink Show - Glamping and a food festival rolled into one! From food stalls showcasing the best in Yorkshire independent food businesses to live cooking shows from the UK's top chefs plus live music acts.
AUG / Leeds Festival - Reading's Northern sister plays host to some of the best musical acts and bands every May Bank Holiday at Bramham Park. Previous acts include Guns N' Roses, Green Day and Arctic Monkeys.
NOV / Leeds International Film Festival - The world's first films were made in Leeds in 1888, and today the city is a leading centre for film culture. Showcasing a variety of new and exciting movies across Leeds.
Work Christmas Party Ideas Leeds
'Tis the season to be jolly, it's also the season to have a brilliant end of year celebration without blowing the budget. See how Company Away Days will help you save money, save time and deliver the best office Christmas party ever! Get your hassle-free quote today.
Cocktail Mixing - Shake it baby, shake! A team competition to mix (and taste) the best cocktails ever.
Pub Treasure Hunt - A hilarious hi-tech race to hunt clues, show creative thinking and share drinks along the way.
See more Christmas party ideas...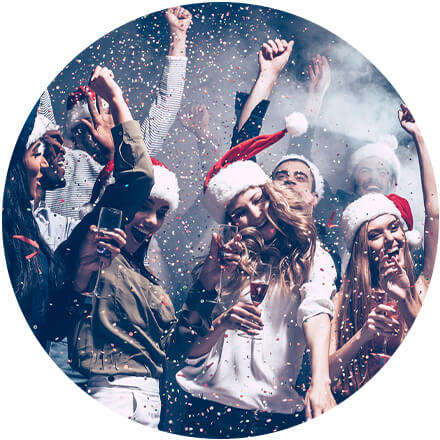 Incredible nightlife scene, top shops and the best accent ever, Leeds is lookin' pretty good for your team now, eh? Have a chat with one of our friendly team members at Company Away Days and let's start planning!
We'll take all the stress out of
organising your away day activities.