Scotland. A history steeped in history, creativity and some brilliant inventors and business minds. It seems only fitting you take your team of out of the box thinkers to "Glesga". Team building activities in Glasgow are absolute belters, and we've got all the info on this crazy city, so you can go fully prepared. Gaun yersel!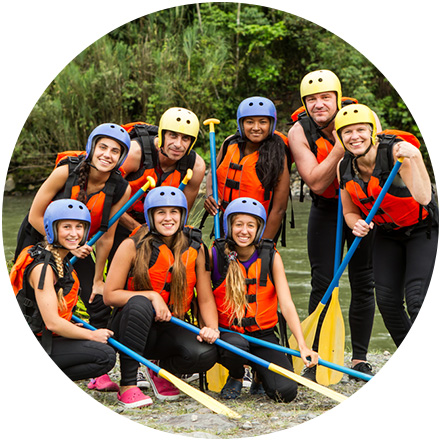 Top 5 Team Building Activities in Glasgow
Comedy Nights


Have a laugh with some of Scotland's best new funny faces.

Paintball


Semi-automatic weapons and a fistful of paintballs. What could go wrong?!

Murder Mystery


There's been a murder! Now imagine that said in a Scottish accent.

Escape Rooms


Work as a team, to crack the code, or stay locked in… Forever!

Ice Sculpting


They say Scotland can get cold... But just how cold?!
Top 3 Glasgow Lunch Spots
Wee Lochan
Tuck into an ever evolving Scottish menu in this wee restaurant after team building activities in Glasgow.
340 Crow Rd, Glasgow G11 7HT
Number 16
Cosy, well established and much loved neighbourhood favourite serving quality food. Modern Scottish cooking that your team need to experience.
16 Byres Rd, Glasgow G11 5JY
Bread Meets Bread
Bang up burger joint in central Glasgow with generous portions. No bookings. No frills. No gimmicks. Just good food.
104 St Vincent St, Glasgow G2 5UB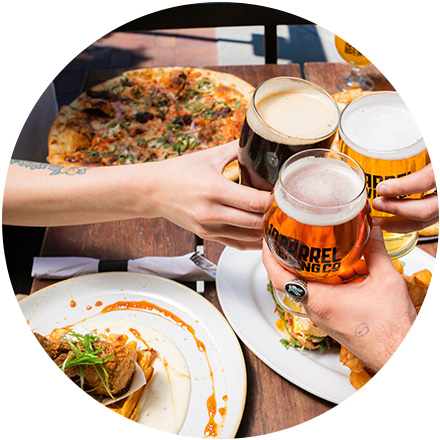 Did You Know...?
One hilarious tradition in Glasgow is capping the equestrian Wellington Statue on Royal Exchange Square with a traffic cone, which was believed to have started back in the 80s. Glasgow's council and police force highly discourage it, but the people of Glasgow just can't help themselves, and if you pass ol' Wellington on your visit, he'll most likely be donning a fabulously conical 'hat'.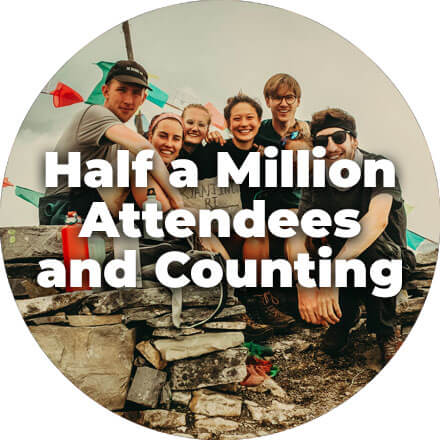 3 Best Glasgow Brands
BBC Scotland - The Scottish arm of the BBC is based right here in Glasgow, with a huge headquarters overlooking the River Clyde. They produce over 15,000 hours of television and radio programming a year and also make local content about Scotland.
The Comedy Unit - Another production company, focusing purely on Scotland's finest comedy acts, sitcoms and sketch shows. Shows that have made it out of Scotland and since become popular across the UK include Limmy's Show! And Gary: Tank Commander.
Firebrand Games - A British game developer founded in 2006, primarily working on Nintendo DS games, from Need for Speed to Fast & Furious, Hot Wheels and TrackMania. Ok, they like racing games, but don't we all?!
3 Best After Work Drink Bars
Brel
Canopies of fairy lights, heated patio, cosy conservatory, delicious chocolate fondue, over 60 awesome craft beers, Pimms on tap, private party room, over 21 amazing Scottish Gins and Glasgow's most beautiful beer garden. That's just the start.
37-43 Ashton Ln, Glasgow G12 8SJ
Absurd Bird
Celebrate difference with a trip to this raving restaurant with cocktails, hot chicken wings (if you can handle the heat), giant martinis and in-house playlist so you can party long after your team building Glasgow activities.
3 Stock Exchange, Nelson Mandela Pl, Glasgow G2 1QY
Hillhead Bookclub
A licensed land of milk and honey where the ping-pong is plentiful, the computer games are retro, and the cocktails arrive in gramophones. Glasgow's finest DJs spinnin' til the wee hours Wednesday tae Sunday. Happy days!
17 Vinicombe St, Glasgow G12 8SJ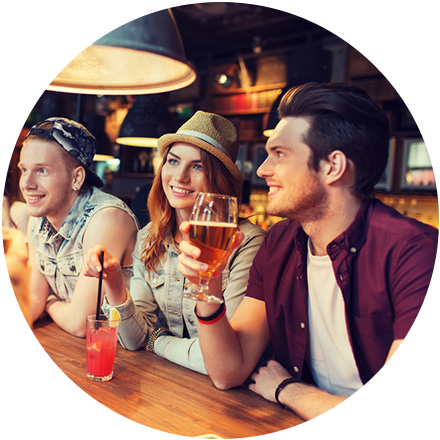 Glasgow Events Calendar
MAR / Glasgow Comedy Festival - Take your team out for a laugh with top comedy stars from around the UK and beyond. Bringing world-class comedy to Glasgow for over a decade.
JUL / TRNSMT Festival - The biggest acts come together in the heart of Glasgow for a weekend of absolute bangers. Previous acts: The Killers, Stereophonics, and Queen (!!).
DEC / Hogmanay - Scotland's new year celebrations are famous for very good reason. Historic, hilarious, and epic, with food stalls, live acts, and a ton of fireworks.
Work Christmas Party Ideas Glasgow
If you're looking for the perfect end of year team building celebration, we can help you put together the perfect package. Finding a venue, delivering a great menu, adding entertainment and laughs, all while bringing in the party under budget. Put us to the test and get a hassle-free quote today.
Pub Treasure Hunt - A hi-tech team challenge to solve mysteries, share laughs and visit the occasional water hole. Cheers!
Game Show - Become the stars of your own TV style quiz night, with cheesy host, specialist rounds and team fun.
Murder Mystery - Well the unfortunate business with the dead body was a bit awkward, but the dessert was delicious!
See more Christmas party ideas...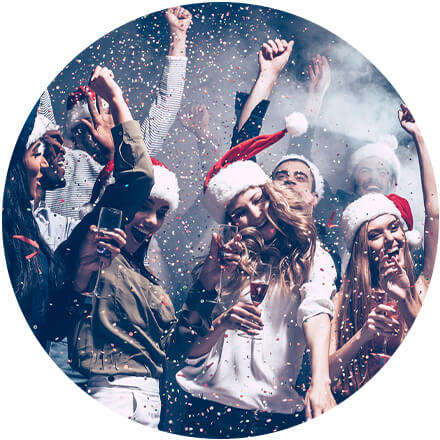 Fur a spectacular time awa', Glesga is yer answer. Wi' bonny landmarks, a doolally pairtie scene, muckle festivals, th' belter o' a city is th' perfect getaway fur epic team building activities in Glasgow. Talk to a friendly member of our team for a hassle free quote today!
TRANSLATION: For an absolutely splendid time away, Glasgow is the ticket, old chap. With enchanting landmarks, a frightfully energetic festivity scene, and raucous festivals, the Scottish capital is a jolly good adventure for team building activities in Glasgow. Chin chin!
We'll take all the stress out of
organising your away day activities.