From cute cottages to the top trending clubs, there is nothing that Exeter doesn't have. Except your team on hilarious team building activities in Exeter! Strap in and prepare for the ultimate city takeover.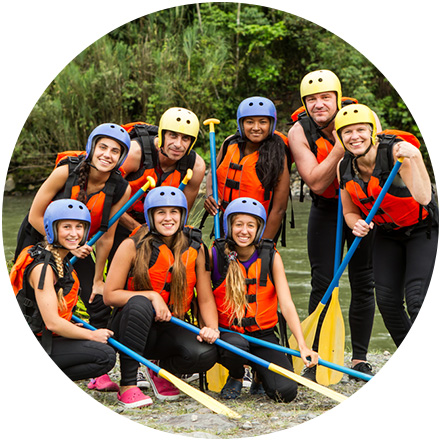 Top 7 Team Building Activities in Exeter
Top 3 Exeter Lunch Spots
Exploding Bakery
Specialising in amazing cakes and good coffee, this modern café is based a stone's throw from Exeter Central station.
Central Station Buildings, 1B, Queen St, Exeter EX4 3SB
Board
The perfect post-team building activities in Exeter hangout spot. Pick your board game of choice and get a round of snacks in!
79 South St, Exeter EX1 1EQ
The Glorious Art House
Bright and colourful, this kooky café will wake up any sleepy team members with coffee, cake and glorious themed merchandise.
120 Fore St, Exeter EX4 3JQ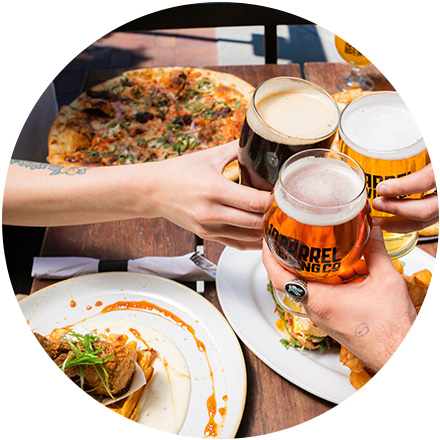 Did You Know...?
Harry Potter creator JK Rowling went to Exeter University.
Exeter city centre roads are the slowest in the country with an average speed of 4.6mph. That's even slower than London!
It's home to the oldest bakery in the world that actually made biscuits for pilgrims aboard the Mayflower when it sailed for America.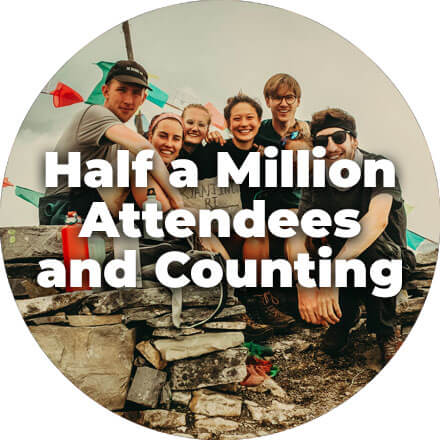 The Best Exeter Brands
Georgie & Flo - Founded by two friends with a love of all things ethical and handmade and a rejection of 'fast fashion', Georgie & Flo works with independent suppliers who collaborate with artisans in Turkey, India and Morocco who skilfully make individual pieces for fair wages and employment. Conscientious shopping at it's finest!
Otter Vale Products - Producers of the celebrated Devon Chutney and Devon Fire Chutney. They're the third generation of a family making food with dedication and passion. This small team makes a range of delicious chutneys, savoury jellies, mustards and marmalade, plus renowned Coronation Sauce.
Choccie Bar - The guardian angels of luxury and indulgence, this chocolate's greatest passion is to achieve the perfect bite. Unique gifts including sculptures all completely made of chocolate. It's Choccie Bar's belief that the world looks (and certainly tastes) far better if you add a little (or lot) of chocolate.
Top 3 Bars in Exeter
The Old Firehouse
One of Exeter's best ale and cider pubs, The Old Firehouse offers a buzzy atmosphere along with a great range of food and drink. Open mic nights, live acts and crazy club nights are all waiting for you after busy team building activities in Exeter.
50 New N Rd, Exeter EX4 4EP
Doctor Ink's Curiosities
Let your curiosities get the better of you at Doctor Ink's, a Victorian inspired cocktail bar, absinthe parlour, gin joint and general den of iniquity.  Located in the UK's oldest customs house on Exeter's Quayside.
Customs House, 43 The Quay, Exeter EX2 4AN
The Monkey Suit
Leave your 'monkey suit' at the door and loosen up in the coolest cocktail bar in Exeter. They are modern cocktails, some classics with a twist, all ever evolving with something for everyone in your team building Exeter group.
161 Sidwell St, Exeter EX4 6RH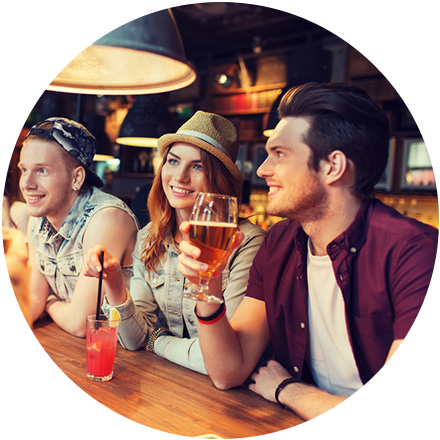 Upcoming Events in Exeter
MAY / Exeter Food & Drink Festival - This award-winning celebration of THE South West's local food and drink businesses is held every year around the May Bank Holiday.
JUN / Let's Rock! Exeter - This retro festival brings in classic acts from the 80s and 90s into Exeter for the ultimate dance party! Food and drink stalls, live acts and fairground attractions.
NOV / Gandy Street's Countdown to Christmas - Gandy Street traders will take to the cobbled street, spilling out onto stalls to welcome shoppers to an evening of festive fun.
Work Christmas Party Ideas Exeter
You've toiled, sweated, sworn and laughed together; there's been tea rounds, frustrations, successes and celebrations, so why not see the year out in style with an office Christmas party that won't break the budget but will share the laughs.
Cocktail Mixing - Shake, twist, stir, taste, repeat as you work in teams competing to mix the best tasting cocktails.
Murder Mystery - Delicious food, sparkling drinks, riveting conversation and a dead body. A hilarious night of big surprises.
Wine Tasting - Learn all about your favourite tipple, the correct tasting technique, the types of grape, even the correct glasses.
See more Christmas party ideas...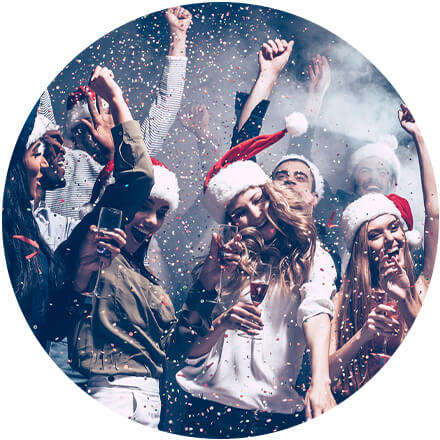 This lovely Devon city packs a pretty big punch in the company away day stakes. Free from tourist hoards that plague the coast and most of Devon, Exeter is a haven for teams looking to get everything they need out of their company away day. Contact a friendly member of our staff today for a hassle free quote on your team building in Exeter.
We'll take all the stress out of
organising your away day activities.