Edinburgh. The crown jewel of Scotland. With a beautiful castle, stunning landmarks and even better bar and club scene, the Scottish capital is the top choice for teams looking for magic and mystery in their trip. And when we say we have a great selection of team building activities in Edinburgh, we really mean it. they're a couple o' belters!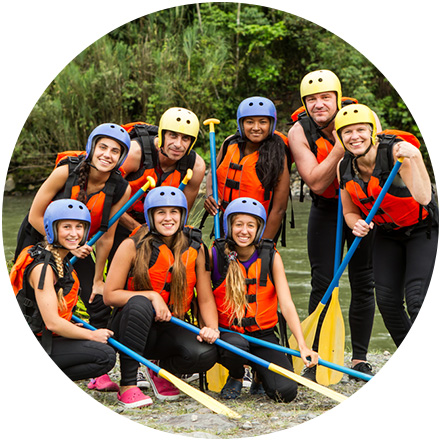 Top 6 Team Building Activities Edinburgh
Comedy Nights


Treat your team to a laugh at top venues.

Paintball


It's you vs the team in a fistful of paintballs.

Escape Rooms


Crack the code or be locked in forever!

Master Chefs


Show off your cooking skills in this culinary city.

Spy School


Go undercover with your team to become master spies.

Game of Thrones


Battle it out in the UK's answer to Westeros.
Top 3 Edinburgh Lunch Spots
Noughts & Crosses Board Game Café
Sit back and relax after team building Edinburgh activities with coffee and a classic board game.
26 Morrison St, Edinburgh, EH3 8BJ
Fortitude Coffee Bar
Small and friendly speciality coffee bar plus fresh food from Edinburgh bakeries and kitchens.
3C York Pl, Edinburgh EH1 3EB
Makars Gourmet Mash Bar (Mound)
Mash potatoes; the king of comfort foods, delicious, healthy and served lovingly at this unique 'mash bar'.
9 N Bank St, Edinburgh EH1 2LP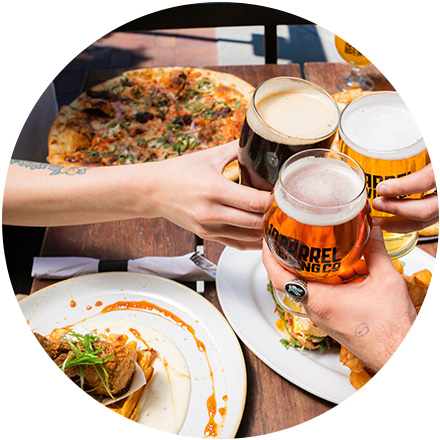 Did You Know...?
The world's only knighted penguin lives at Edinburgh Zoo. No, we're not trying to ruffle your feathers! A king penguin residing at the zoo also happens to be the Colonel-in-Chief and mascot of the Norwegian Royal Guard. And yes, he's got happy feet.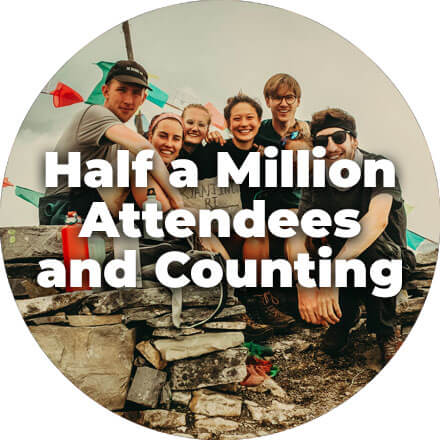 3 Best Edinburgh Brands
Skyscanner - This travel fare aggregator website dominates the world of travel search engines and is used by sixty million users a month. They've been based in Edinburgh since they formed in 2004.
Rockstar North - You can thank these guys for the incredibly popular Grand Theft Auto series. They've also helped their parent company, Rockstar Games, to develop Red Dead Redemption and Max Payne.
McVitie's - Founded back in 1830 in Edinburgh, McVitie's biscuits are now in such high much demand that the factory produces over 2,000 Jaffa Cakes a minute! We're not saying that sounds like a challenge...
Top 3 Edinburgh Bars
BrewDog
This glimmering craft beer oasis is in the heart of Edinburgh's historic old town. It also majors in the best damn homemade pizzas in Auld Reekie.
143 Cowgate, Edinburgh EH1 1JS
The Auld Reekie Tiki Bar
Pop in to this tiki cocktail bar and say Aloha! With an ever evolving drinks menu, you'll be spoilt for choice.
43B Frederick St, Edinburgh EH2 1EP
The Devil's Advocate
An old Victorian pump house with a 400 strong whisky shelf, this is THE place to go after team building activities in Edinburgh.
9 Advocates Close, Edinburgh, EH1 1ND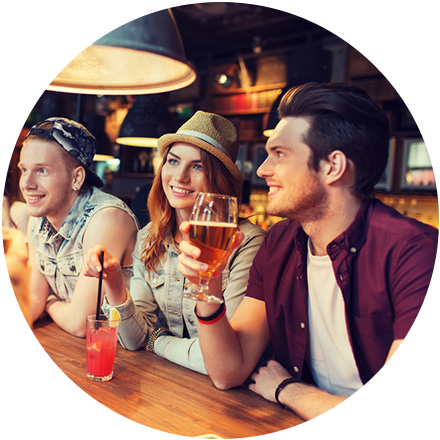 Edinburgh Events Calendar
AUG / Edinburgh Fringe Festival - The single biggest celebration of arts and culture on the plant, every August for three weeks and welcomes an explosion of creative energy from around the globe.
DEC / Edinburgh Winter Festival - Tumble into a magical winter wonderland in a fairy tale city. Shows, rides and attractions with something for everyone, smack bang in the middle of Edinburgh.
DEC / Hogmanay - See in the New Year with the best street party with fireworks at Edinburgh Castle. Street vendors and stages with live acts. We're not joking. This party is huge!
Work Christmas Party Ideas Edinburgh
Celebrate Christmas in Auld Reekie with a big thank you to all your team for all their hard work over the year. Create a bespoke, personal evening with fine food, big laughs and surprises. Or how about some friendly competition to see the year out in style?
Pub Treasure Hunt - A hi-tech race across the city to solve clues and earn points. With added pub stops for extra laughs.
Murder Mystery - Delicious food, fine company and only the one dead body. A hilarious team who dunnit!
Game Show - A TV game show where you become the contestants. Cheesy host, departmental questions, big laughs.
See more Christmas Party ideas...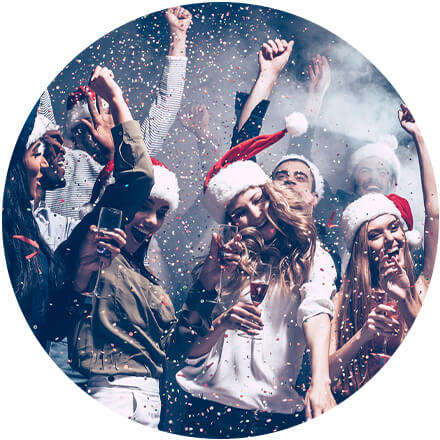 Choose life. Choose Edinburgh. Choose epic team building activities in Edinburgh. Choose your teammates and bring them on for the ride. Choose bars, pubs, nightlife, a cushy hotel. Choose returning back to the office feeling refreshed and re-energised after an incredible weekend away. Choose Company Away Days (while you're at it!). Choose – Ok, we'll stop now! Contact our team today for a no fuss, hassle free quote on all the best team building Edinburgh has to offer.
We'll take all the stress out of
organising your away day activities.