Historic, beautiful, and incredibly unique, Chester should be on every team's list of places they really need to visit but haven't had the chance to yet. At Company Away Days, we have all the info on the best team building activities in Chester.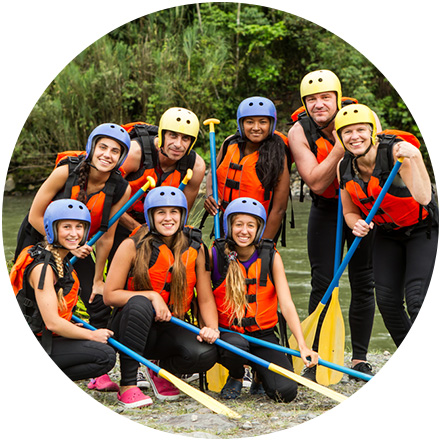 Top 5 Team Building Activities Chester
Top 3 Chester Lunch Spots
Hanky Panky Pancakes
Unique family recipe with savoury and sweet, fat and thin pancake dishes, and even 'panc-tails' for the more adventurous in your team.
20 Commonhall St, Chester CH1 2BJ
Mad Hatters
Alice in Wonderland inspired team room with classic tea room delights. Perfect rest stop between team building activities in Chester.
49 Bridge Street Row East, Chester CH1 1NW
The Flower Cup
Independent botanical coffee shop on  the historic Watergate Row level shops. Tasty treats, amazing coffee, plus the option to take away some potted plants.
61 Watergate Row South, Chester CH1 2LE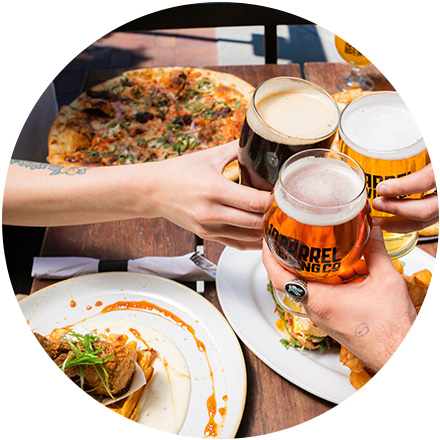 Did You Know...?
A by-law, first appearing in 1403, states that a Welsh person found within Chester's city walls after sunset can be legally shot with a bow and arrow! After Welsh uprisings in the city, Prince Henry (later Henry V) demanded the Welsh be driven out of the city and incited Chester residents to kill any Welsh sympathisers. Of course, the by-law has long since been suspended, though it still crops up in Parliament and in local elections.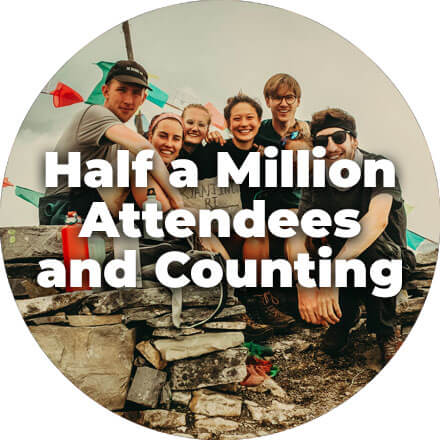 The Best Chester Brands
Brides of Chester - Independent wedding boutique based in the heart of Chester city centre. Family made and family owned, Brides of Chester provide an impeccable service to brides-to-be looking for their perfect wedding dress.
Lily Vintage - The very best in men and women's vintage with reworked, vintage inspired clothing lines that are also sold on the ASOS marketplace.
Grey n Pink Records - The largest selection of new, second hand and collectible vinyl records in Cheshire, bringing the city of Chester together through the power of music since 1985.
Top 3 After Work Drink Bars
Fiesta Havana
Spice up your team building Chester activities with a night out in this Latin-style bar and club. Add a little piece of Cuba into your night with cocktails, renowned DJs and an all-night party!
39–41 Watergate St, Chester CH1 2LB
Liquor & Co.
It's all about the good liquor and good company, celebrate your team building activities in Chester in this socially elegant bar that's homey, warm and inviting.
31 Watergate St, Chester CH1 2LE
Bar Lounge
Cocktails, good food, and good company. Bar Lounge is the place to kick back after your team building Chester activities, with a long cocktail list to keep you hydrated long after your trip is over.
75 Watergate St, Chester CH1 2LB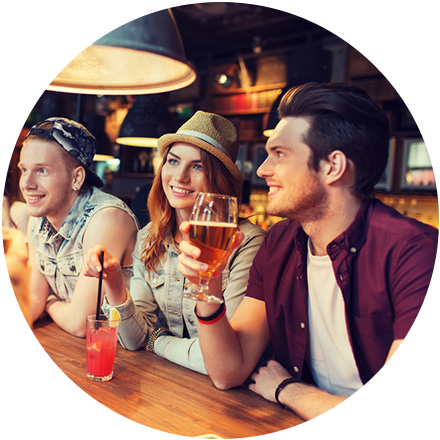 Chester Events Calendar
APR / Chester Food, Drink & Lifestyle Festival - The biggest event of its type, over 150 exhibitors highlighting the best the county, region, and country has to offer with food stalls, taster sessions and live acts.
JUN / Chester Heritage Festival - For nine days, the city of Chester becomes a stage for walks, talks, films, exhibitions and workshops that bring Chester and its heritage to life.
NOV / Chester Literature Festival - Speakers including best-selling authors, broadcasters, poets, performers and more, alongside workshops, performance lectures, storytelling and pub crawls.
Work Christmas Party Ideas Chester
If you're looking for a work Christmas party, Chester has so much to offer. Bring all the troops together to break bread, raise a glass or hunt down a hilarious murder case, it's the perfect time to strengthen team bonds and thank everyone for a job well done.
Cocktail Mixing - It's time to get shaking as you compete to make (and drink) the evenings best cocktails.
Murder Mystery -"There's bin a murrrrrderrr!" Live actors, hilarious team participation and delicious grub!
Game Show -Become the stars of your very own TV style game show with a cheesy host and even personalised rounds.
See more Christmas Party ideas...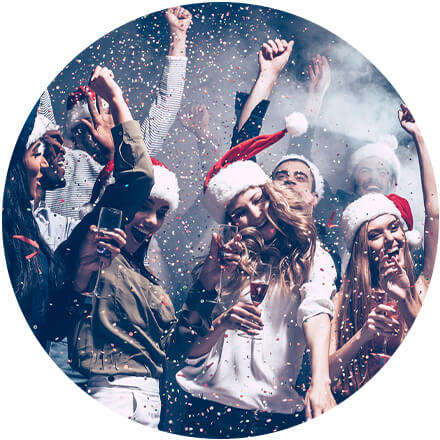 Narrow cobbled lanes with rows of shops, cafes and a vibrant nightlife, we're struggling to find reasons not to visit this beautiful city! Your team building activities in Chester are just a phone call away with one of our friendly members of staff, and we're sure we won't have to convince you otherwise.
We'll take all the stress out of
organising your away day activities.