You'll find the biggest team building activities in Cheltenham, perfect for only for the teams that are prepared to have crazy experiences during the day and the best nights out. Let us guide you around this picturesque Cotswold town...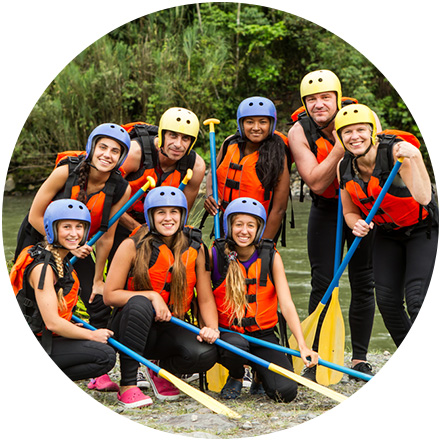 Top 6 Team Building Cheltenham Activities
Top 3 Cheltenham Lunch Spots
Smokey Joe's
Retro 50s diner themed restaurant in the heart of Cheltenham. Big milkshakes, and even bigger burgers to tuck into in between team building activities in Cheltenham.
16 Bennington St, Cheltenham GL50 4ED
Kindness & Co.
Deliciously healthy food with brunch options, salads and bigger dishes for those looking for something a bit more filling. Their desserts are well worth a treat!
38 Clarence St, Cheltenham GL50 3JS
The Find
The best coffee experience in Cheltenham, taking inspiration from the city's historical beginnings. Perfectly blended coffee with a tasty lunch menu.
20 Regent St, Cheltenham GL50 1HE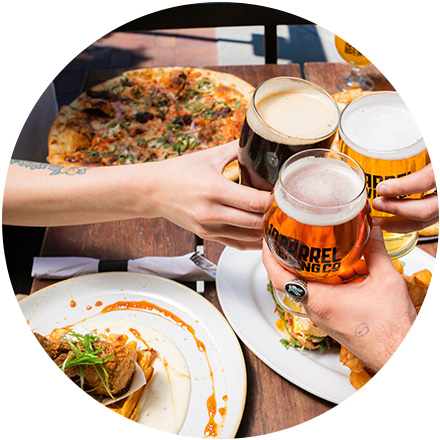 Did You Know...?
Cheltenham Town F.C. is one of the oldest football clubs in England, forming in 1887.
Over 10,000 bottles of bubbly are served at the Cheltenham Festival each year.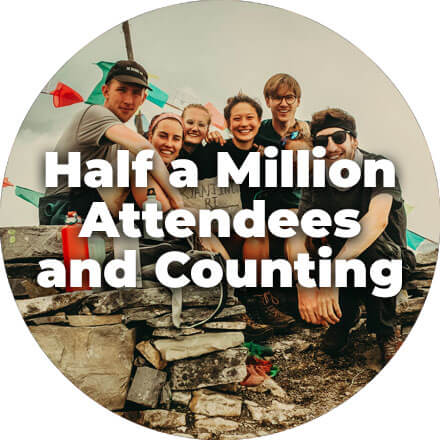 The Best Cheltenham Brands
Superdry - This massive British brand started operating as 'Cult Clothing Co' in 1985, with the first store opening in Cheltenham. Ever since, Cult Clothing changed its name to Superdry and it's grown with megastores in Oxford and Cambridge and stretching as far as Edinburgh and Belfast.
Cotswold Brewing Co. - With a nod to the marvellous old school brewhouses of Bavaria, this Cheltenham-based brewery do things the classic way with added twists thrown in here and there. Their lager is brewed from scratch with natural flavours, and you can even visit the brewery on a guided tour.
Olive Clothing - British contemporary clothing brand with its HQ in Cheltenham. They've combined heritage with modernity, simplicity with playfulness and street style with understated elegance. Their clothes are incredibly Instagram-worthy too!
Top 3 After Work Drink Bars
Bar Fever
Cheltenham's ultimate party venue, with light up dancefloors, large party booths and only the best retro music on the DJ's playlist. Club's music policy is "If you can't sing it, we won't play it!"
2a Regent St, Cheltenham GL50 1HE
The Frog & Fiddle
Live music, good beer and a great atmosphere in this pub turned bar in the evenings. Prepare for themed nights and the best tribute acts.
313-315 High Street, Cheltenham, Gloucestershire GL50 3HW
The 21 Club
Cocktail bar, club, lounge, what more could you ask for?! 21 Club is Cheltenham's original nightclub covering two basements and playing the best hits to get you up and dancing.
21 Regent St, Cheltenham GL50 1HE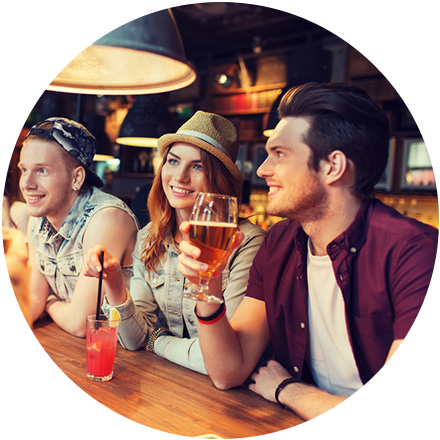 Cheltenham Events Calendar
MAR / Cheltenham Festival - Arguably the second most famous event in the racing calendar in the UK, after the Grand National. Held at Cheltenham racecourse, with the streets of Cheltenham flooded with race-goers.
JUN / Cheltenham Music Festival - One of the most prestigious music festivals High-calibre performances, magnificent venues and a huge variety of music from renowned artists and musicians.
NOV/DEC / Cheltenham Christmas Market - With classic wooden chalets dotted across the city centre, featuring forty independent Cheltenham businesses selling gifts, cards, crafts, food and drink.
Work Christmas Party Ideas Cheltenham
Celebrate your year as a company and salute the team's commitment and efforts with a fantastic office Christmas celebration. Fine food, big laughs, or perhaps something much more sinister instead? Here's our top picks for your Cheltenham office party:
Murder Mystery - A delicious dinner with terrible consequences, live actors and hilarious team participation.
Cocktail Mixing - It's cocktail o'clock and you need to work in teams as you compete to make (and drink) the evenings best cocktails.
Pub Treasure Hunt - Smartphones and teams at the ready as you take on this hi-tech race to some of Cheltenham's best watering holes.
See more Christmas Party ideas...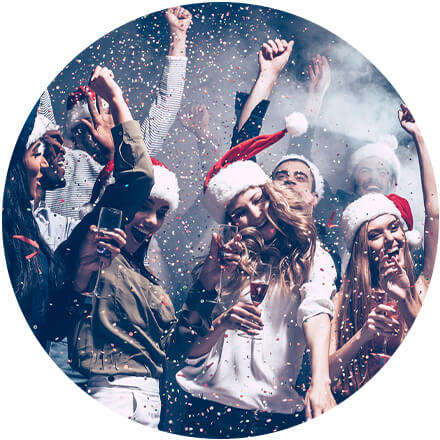 Whether you're heading for the Cotswolds for team building in Cheltenham or just for an epic trip away with your team, whatever you're after, Company Away Days can make it even better. Don't hesitate to give our team a call today for a hassle free quote.
We'll take all the stress out of
organising your away day activities.