Say "bore da!" (hello!) to your next destination. Cardiff is Wales' answer to a mad, party central town and, with lush team building activities in Cardiff, you can have the ultimate time away with everything you need right here in Caerdydd.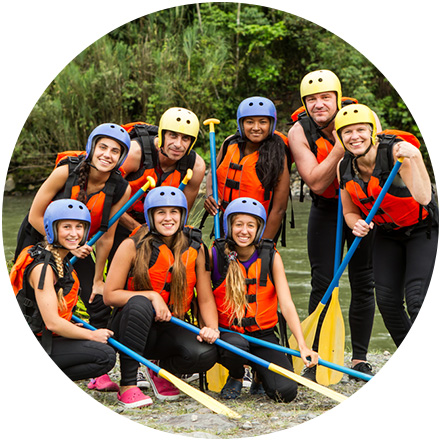 Top 6 Team Building Cardiff Activities
The Welsh Challenge


The ultimate initiation into Wales with madcap games that'll make you Cymru-crazy!

Assault Course


Get down in the dirt and make Wales proud by testing your limits.

White Water Rafting


The River Taff has face-melting water rapids?! Who knew!

Quad Bikes


Adrenaline-pumping, mud-flinging fun on three wheels. Get in!

Game of Thrones


Train in medieval challenges to become captains of the guard in 'Walesteros'.

Comedy Nights


Have a laugh with some of Wales' top comedy acts.
Top 3 Cardiff Lunch Spots
The Deck
Nestled in Cardiff Bay, The Deck is a cosy place to find good, fresh food after your team building activities in Cardiff.
20 Harrowby St, Cardiff CF10 5GA
Garlands
Authentically Welsh breakfast and lunch in an independent tea house and coffee shops. There's cake too. There's always cake!
Duke Street Arcade, 4 Duke St, Cardiff CF10 1AZ
Uncommon Ground Coffee Roastery
Family owned and operated by two local brothers, this speciality coffee bar is an absolute haven for true worshippers of the bean.
10-12 Royal Arcade, Cardiff CF10 1AE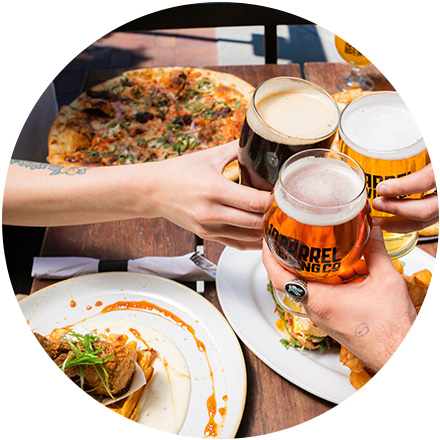 Did You Know...?
The Wales Millennium Centre, located at Cardiff Bay, has won the Loo of the Year Awards. Twice. Who knew you could visit an award-winning toilet?!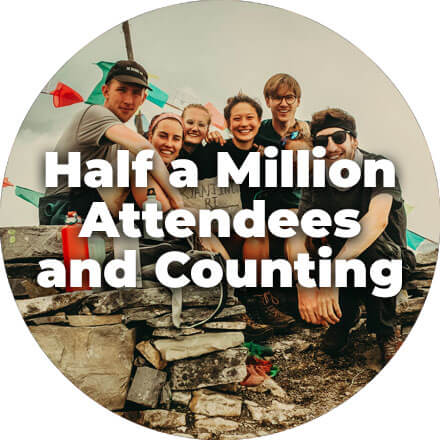 The Best Cardiff Brands
Confused.com - With a catchy name that's slowly made its way into the British vocabulary ("I'm confused.com!"), this comparison website can compare any insurance quotes and financial products. It's also the only Welsh company listed on the FTSE100.
BBC Cymru Wales - The Welsh arm of the grand ol' BBC. Based in Cardiff and produces a range of TV and radio programmes in both English and Welsh. Popular shows commissioned by BBC Wales include Being Human, Sherlock and Torchwood.
Miss Patisserie - This indie online retailer made their humble beginnings in one of Cardiff's many arcades back in 2009. Now an online shop only, Miss Patisserie offers handmade vegan skin care products. All incredibly instagrammable, so they say.
Top 3 After Work Drink Bars
The Bootlegger
It only took a good 85 years after prohibition ended for this eclectic speakeasy to open it's doors, but we're happy to have it here in Cardiff all the same. Live music, delicious cocktails, perfect for a post team building Cardiff activity meet up.
5A Womanby St, Cardiff CF10 1BR
Tiny Rebel
Unique beers brewed in Tiny Rebel's very own brewery? We'll drink to that! This bar has some of the craziest taste sensations, and with names like 'Cwtch', 'Clwb Tropicana', and 'Yippee KAI.P.A', you'd be bonkers not to head to this place after work.
25 Westgate St, Cardiff CF10 1DD
Revolucion De Cuba
Can the spirit of Cuba be brought to life in food, music, cocktails, and the people of Cardiff? Revolucion De Cuba certainly ticks all the boxes for us! Outdoor terrace, excellent rum list and live music, kick it Cuban style in Cardiff. Salud!
The Friary, Cardiff CF10 3FA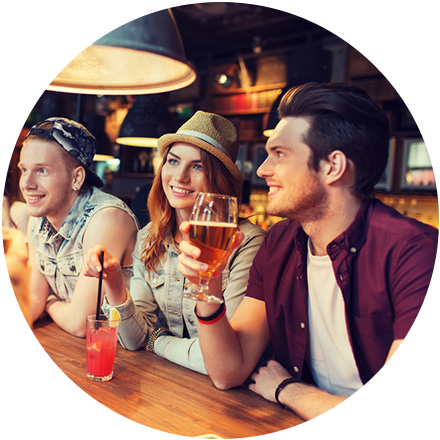 Cardiff Events Calendar
FEB / MARCH - Six Nations Rugby Championship - The Wales rugby team take on England, Ireland, France, Scotland and Italy at home every spring, as one of the teams that compete for the title of Six Nations Champions.
JUL / Cardiff International Food & Drink Festival - Cardiff Bay hosts the city's celebration of home grown produce and irresistible street food, with over 100 local, national, and international producers. Stalls, live music and lots and lots of scrumptious food.
DEC / Cardiff's Winter Wonderland - The ultimate Christmas experience, with ice skating, food, drink, and plenty of Christmas cheer! Get tickets for your team to have a go at ice-skating to get them prepped for your winter team building activities in Cardiff.
Work Christmas Party Ideas Cardiff
Get into the heart of the city and enjoy a well-earned night of fun, smiles and team building. We'll take care of all the details leaving you free to focus on making sure everyone feels appreciated because, as Noddy would say, "It's CHRIIIIIIIIISTMAAAAAS!"
Pub Treasure Hunt - Split into teams and follow the hi-tech apps as the clues lead you to a series of watering holes. Cheers!
Comedy Night - Sit down to a delicious dinner and the biggest laughs at Cardiff's number one comedy venue.
Cocktail Mixing - Get competitive as you work in teams to make (and, of course, drink) the best cocktails!
See more Christmas Party ideas...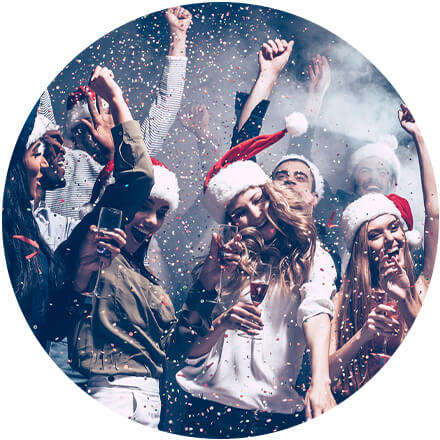 Cardiff is one of the top towns to visit when looking for a team building event. Vibrant restaurants, a exciting nightlife, and of course, amazing team building activities in Cardiff, you'd be mad not to grab a quick chat with our team to talk money-saving deals.
We'll take all the stress out of
organising your away day activities.