If you want to keep your team building day classy, head to Cambridge. Beautiful architecture, quaint side streets, and even cuter cafes and restaurants, Cambridge is the number one hot spot for groups wanting to improve their teamwork and problem-solving skills in our team building activities in Cambridge.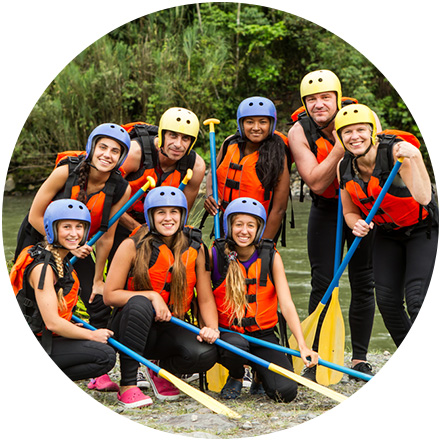 Top 6 Team Building Cambridge Activities
Top 3 Cambridge Lunch Spots
Espresso Library
This is what happens when two people come together and smash all their hobbies into one. Cycling, coffee, art. Speciality coffee in an industrial setting with a passionate cycling and art scene.
210 East Rd, Cambridge CB1 1BG
Benet's
Family run café in the heart of Cambridge, serving hot and cold drinks, crepes, gelatos and hand crafted cakes. Upstairs, the table in the corner window has an incredible view of Cambridge University.
21 King's Parade, Cambridge CB2 1SP
The Locker
Artsy café close to Fellows' Garden with the mugs, sugar bowls and espresso cups made by the owner and for sale in the café. Who said you couldn't bring a little of Cambridge back with you?!
54 King St, Cambridge CB1 1LN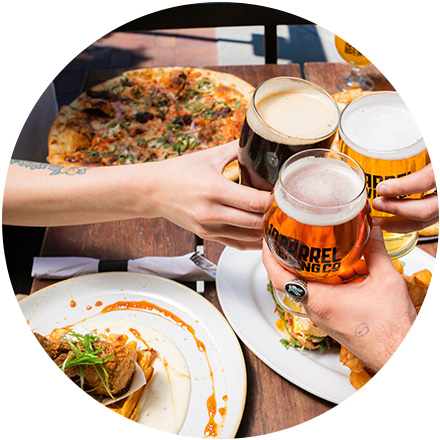 Did You Know...?
In 1805, poet and scandal-prone aristocrat, Lord Byron, became a student at Trinity College in Cambridge. The college were adamant that pet dogs were banned from the premises.
So he brought a tame bear instead.
Technically, nowhere was it stated that bears weren't allowed at Cambridge University, so not only was Byron allowed to have his bear with him in his dorms, but he would take the bear around the grounds on a leash, just so he could see everyone's reactions. *Eye roll* Students...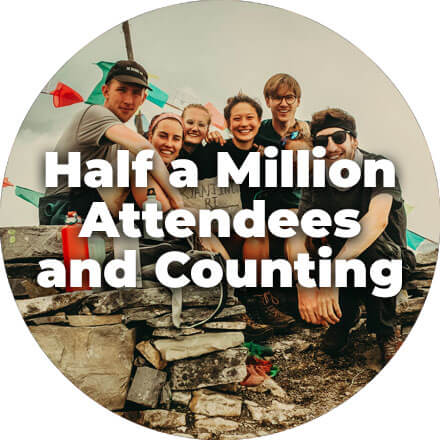 The Best Cambridge Brands
University of Cambridge - One of the oldest universities in the world, Cambridge uni came about after scholars who left The University of Oxford after a 'dispute' with the townspeople (we don't know what about). Notable alumnae include Steven Hawking, David Attenborough, Stephen Fry, and Zadie Smith.
TextMagic - An all-in-one text messaging service for small businesses who need to contact clients over text using office computers. It's that simple, and so much better than trying to keep up with a bunch of threads on one little Nokia.
'Silicon Fen' - Cambridge is known for it's high influx of tech and start-up tech companies in recent years, with some even going into local schools to teach the kids about basic computer science skills. Some big Cambridge tech names include Darktrace, Automations and Frontier Developments.
Top 3 After Work Drink Bars
The Snug Bar
Warm, cosy, and cushy. There are so many ways to describe this bar, but we think their name does it best. Friendly, local and fun entertainment with a great cocktail list to choose from.
67 Lensfield Rd, Cambridge CB2 1EN
The Roof Terrace at The Varsity Hotel
Yep, you heard us right. This iconic roof terrace bar is right in the heart of Cambridge, overlooking The Round Church and Cambridge's many university grounds and serving champagne, cocktails, and Pimms.
Thompson's Lane, Cambridge CB5 8AQ
Baroosh
Over three floors in what was once a cinema building, Baroosh are the experts at hosting parties. Secret rooms, cosy booths and a big cocktail and nibbles list, your post-team building activities in Cambridge meetup is sorted.
8 Market Passage, Cambridge CB2 3PF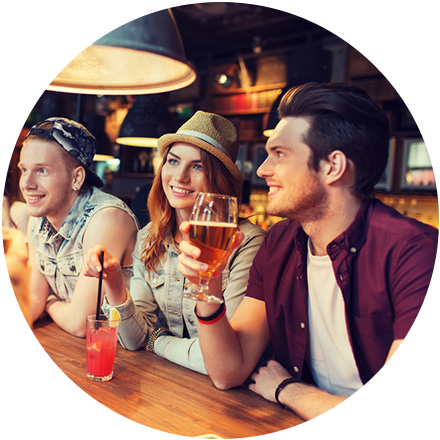 Cambridge Events Calendar
MAR / Cambridge Half Marathon - Get your trainers on and take your team out on this beautifully scenic half marathon out into the Cambridgeshire countryside and back into the city centre.
SEPT / Open Cambridge - An annual weekend in September where Cambridge throws open its doors so that the local people (and visitors!) can enjoy and walk through its beautiful gardens and historic buildings.
NOV / Cambridge Literary Festival - Writers from across the UK and the world come together for lectures, readings, and talks. Previous attending writers include Donna Tartt, Margaret Atwood, and Simon Armitage.
Work Christmas Party Ideas Cambridge
Cambridge is a fantastic location for office Christmas parties. Company Away Days can help you put together the perfect end of year party/thank you/celebration for a particularly successful/challenging year. Or just because it's Christmas. Or as Noddy would say, "It's CHRIIIIIIIIISTMAAAAAS!"
Cocktail Mixing - Shake what yo mama gave ya as you mix up a storm and some delicious cocktails in a team challenge.
Comedy Night - Side-spitting entertainment with a belt-looseningly delicious team dinner. Reserved table, pre-paid dining, hassle-free!
Game Show - You'll make up the teams in your very own TV style game show with cheesy host and flashy big screen rounds.
See more Christmas Party ideas...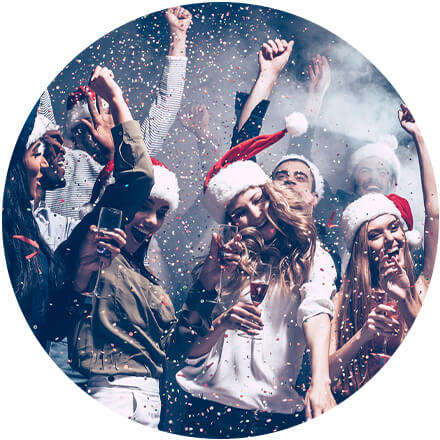 Your team are never going to forget a trip away to Cambridge. Dreamy, exciting and unique, even the idea will have your colleagues shouting: "team building activities in Cambridge? Sign me up!" Get in touch with our team today to talk options, rates, and money saving deals.
We'll take all the stress out of
organising your away day activities.