Take a deep breath and get a big dose of vitamin sea, you're in Brighton. A tourist hotspot and known for its quirky, unique shopping, nightlife and culture, you'll be in the epicentre of a town that knows how to party. Add a dash of some epic Brighton team building activities, you'll be known back at the office for hosting one of the most legendary company away days ever!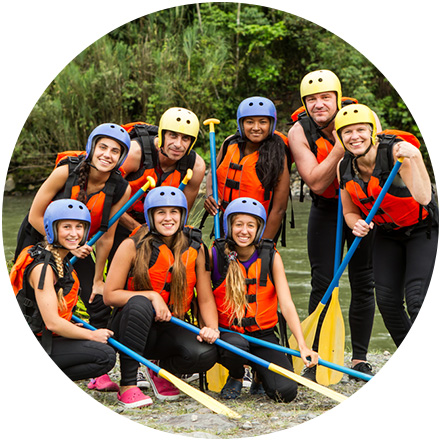 Top 7 Team Building Brighton Activities
It's A Knockout!


The beloved TV game show is back and its starring your colleagues!

Chocolate Making


A luxury master class that's 'choc' full of tasty treats!

Cocktail Mixing


Experience Brighton's cocktail culture and learn a few tricks yourself.

Quiz Nights


Think you know your team? You're about to find out!

Team Cake Off


Think you can bake the perfect cake? Or leave with a soggy bottom?

Rocket Launch


Turn Brighton into your own Cape Canaveral with this problem-solving challenge.

Coasteering


Conquer Brighton's coast and jump, swim and climb along the rocky cliffside.
Top 3 Brighton Lunch Spots
The Tempest Inn
This cool lunch café right next to the seafront has funky cave interiors with lantern lit booths and a fantastic seafood menu to choose from.
159-161 Kings Rd, Brighton BN1 1NB
Choccywoccydoodah
Chocoholics, this one's for you! An art-focused chocolatier with a café upstairs serving everything from hot chocolate, chocolate truffles and chocolate cakes. Can I say chocolate again?
3 Meeting House Ln, Brighton BN1 1HB
Pelicano
Brighton does hipster coffee houses best, but for both a good cup of coffee and a relaxed setting, head to Pelicano after your team building Brighton day out.
28 Sydney St, Brighton BN1 4EP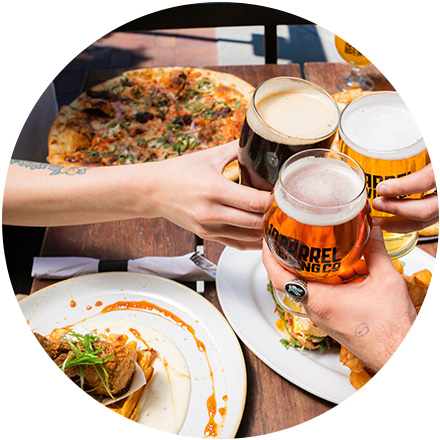 Did You Know...?
There are more restaurants in Brighton & Hove than anywhere else in the country, with a ratio of 1 restaurant for every 250 people. So after your team building activities in Brighton, no one in your team can complain that they can't find somewhere to eat! (Or you can just ask us, we've got you covered).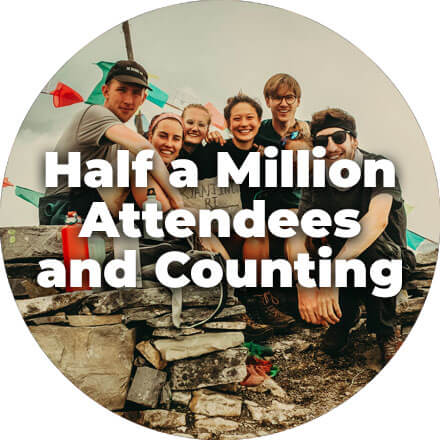 The Best Brighton Brands
Mosaic - Mosaic was created in a back bedroom in Brighton in 1992. Now, it's a national agency synonymous with the creativity that runs through the vibrant city of Brighton. Working with big names such as Coca Cola, Nissan, and Center Parcs, Mosaic has helped promote these brands throughout the UK.
Magazine - Enough with the tabloids and the gossip mags, Magazine in Brighton is all about the different and the independent. Magazines on sport, fashion, TV, film, travel, you name it, this store has it. You'll even find foreign-language titles and mags not available in the UK.
Resident Records - CDs? iTunes? They're just not the same as jammin' out to a good record. This independent shop of music lovers sells old, new, popular, and back catalogue records and brings in customers from across the world. Even their favourite customer, Nick Cave, says it's the best record shop in Britain!
Top 3 After Work Drink Bars
The Mesmerist
This is a bar like no other. With themed nights, incredible DJs and a quirky atmosphere that Brighton is famous for. And while you're at it, feast your eyes on the incredibly unique cocktail selection.
1-3 Prince Albert St, Brighton BN1 1HE
Lucky Voice
Lucky Voice were the first British company to build private karaoke rooms, and now you can experience this epic night out with your team with a private booth, drinks and nibbles. "Anyway, here's Wonderwall."
8 Black Lion St, Brighton BN1 1ND
Dead Wax Social
Let's keep it simple: Dead Wax Social do a great selection of craft beers, have a straight forward 'vinyl only' music policy, and can whip up a good pizza if you're feeling peckish.
18A Bond St, Brighton BN1 1RD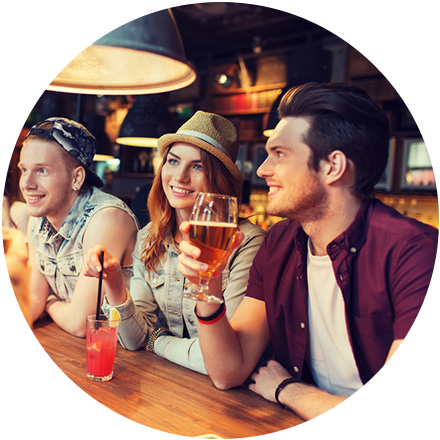 Brighton Events Calendar
AUG - Brighton Pride The biggest LGBT celebration in the UK, attending Brighton Pride is an absolute must for people looking to get the most out of this diverse city. Britney Spears has been known to attend in the past!
SEPT – Brighton and Hove Food & Drink Festival This isn't just a festival, it's a celebration. Food stalls up and down the lanes and on the lanes with restaurant and cafes opening their doors wide for a browse.
NOV - The Great British Gin Festival If food festivals weren't enough, there's the travelling gin festival, which rolls it's barrels into Brighton in November. The finest gins, the proudest Ginsmiths and the coolest entertainment. We'll drink to that!
Work Christmas Party Ideas Brighton
Christmas time, mistletoe and wine, and after a challenging year the chance to share some festive cheer… and long-stemmed glasses could be the perfect way to build and enhance working relationships. It's also a ruddy good opportunity to have some laughs. Here's our top three work Christmas party ideas for Brighton:
Pub Treasure Hunt - Armed with hi-tech apps and smartphone technology, get out of the office and get competitive with hilarious results.
Murder Mystery - Comedy actors, delicious puddings, the best teams re-enacting the dastardly deed. It's murder most horrid… with dessert!
Comedy Night - Everyone loves a good laugh. You can take that to the next level with a company dinner at the city's best comedy club.
See more Christmas Party ideas...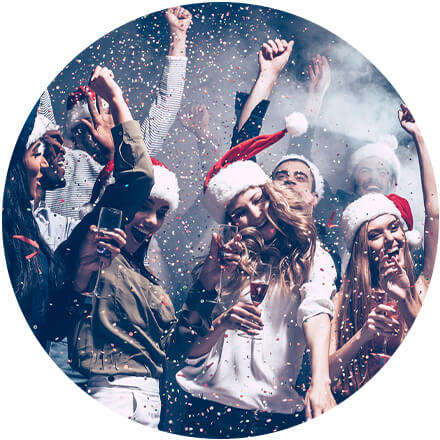 All things Brighton beautiful...
Get out of the hustle and bustle of big city life and head to London's top seaside destination. With an incredible party culture, more restaurants than any other town in the UK and hilariously fun team building activities in Brighton, you'll be on to a good'un when you suggest Brighton to the rest of your team. Sound good? Have a chat with us today and we'll get you a hassle-free, money-saving deal.
We'll take all the stress out of
organising your away day activities.