Golden sands? Sparkling seas? We know you've been eyeing up Bournemouth since you clicked onto Company Away Days. It was the right thing to do; team building activities in Bournemouth are incredible. And partnered with an epic nightlife, quirky restaurants and sunny coastal views, a team trip to Bournemouth could be the perfect coastal tonic.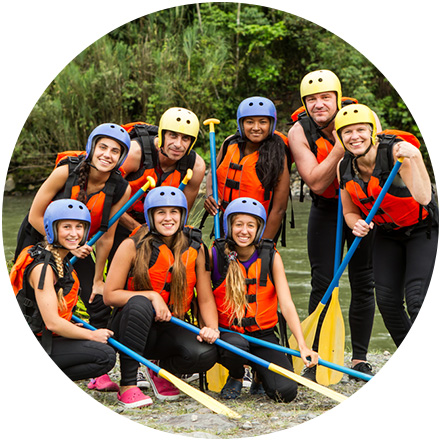 Top 7 Team Building Bournemouth Activities
Coasteering


Climb, jump and swim along Bournemouth's golden coast.

Climbing & Abseiling


Climbing is only part of the fun, the rest is sailing back down again!

Cocktail Making Mix


up a (dark and) stormy in Bournemouth's top cocktail classes.

The Apprentices


Can you impress Lord Sweetener? Or will you get fired?

Pizza Making


Cook a slice of the action in your away day.

Bubble Football


Bounce more than ideas off your colleagues. "On your head!"

Crystal Mazes


Think you're quick enough to beat the Crystal Challenge?
Top 3 Bournemouth Lunch Spots
Espresso Kitchen
Independent surf lodge-style coffee shop based in the Triangle in the heart of Bournemouth. Locally-roasted coffee and tasty cakes.
69 Commercial Rd, Bournemouth BH2 5RT
Steam Vintage Tea Rooms
Quirky little tea room on Poole Hill. For when the group need a post-team building Bournemouth activity pick me up.
47 Poole Hill, Bournemouth BH2 5PW
Hot Rocks
Right next to Bournemouth Pier, overlooking coastal views and serving generous portions of pizza, streaks, fajitas and burgers.
Pier Approach, Bournemouth BH2 5AA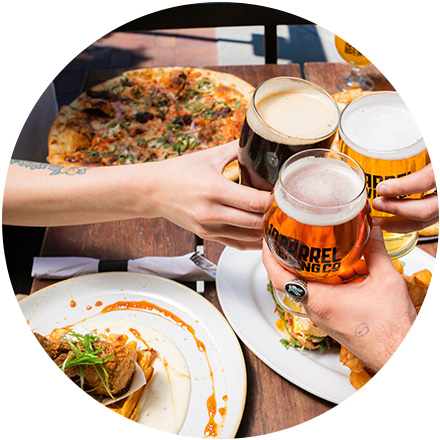 Did You Know...?
Every year, 750,000 ice creams on average are bought on the seven miles of Bournemouth seafront. Would you like a Flake with that?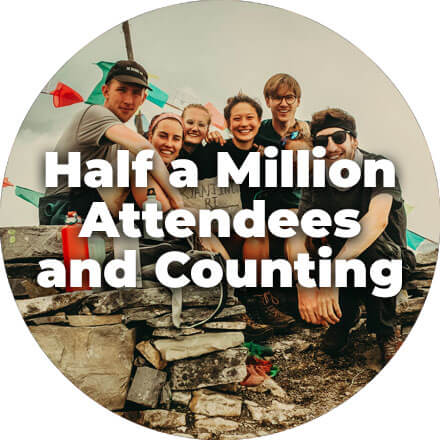 The Best Bournemouth Brands
Dorset Creative - Using technology to change the world, Dorset Creative have gone on to transform the digital world with virtual and augmented reality software.
Juice - Starting in 2000, this design agency has been painting Bournemouth red with creative media solutions, advertising, and website design.
What Alice Found - Voted 'Best in the South West' by Grazia, this vintage boutique has been featured in Glamour, We Heart It and Country Calling.
Top 3 After Work Drink Bars
Smokin' Aces
Start with the old West and add a bit of rock 'n' roll, now you know exactly what Smokin' Aces is about. With no reservations, guest list or VIP areas, everyone is welcome to try new cocktails made just for them. Seriously, just tell the bartender what's your poison and they'll mix up somethin' special!
103 Commercial Rd, Bournemouth BH2 5RT
Level 8IGHT Sky Bar
There's a reason they call this bar 'sky high', it's actually the highest bar in the South West! You can enjoy fine wines, premium spirits and cocktails after the excitement of your team building activities in Bournemouth, overlooking stunning coastal views.
Terrace Rd, Bournemouth BH2 5EL
Sixty Million Postcards
When the town's post office couldn't hold any more returned mail coming into Bournemouth, they sent them all to Sixty Million Postcards. If you look up, you'll see them covering the ceiling! Legendary food, killer cocktails, and Royal Mail's stamp of approval to party all night.
19-21 Exeter Rd, Bournemouth BH2 5AF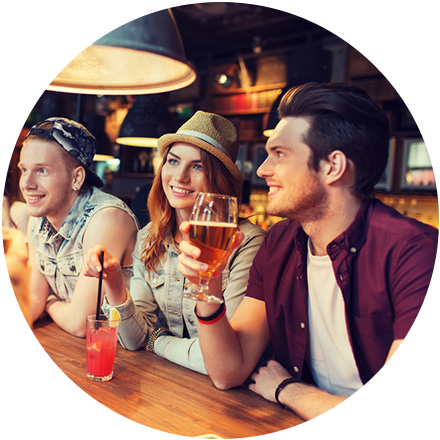 Bournemouth Events Calendar
APR / Bournemouth - Bay Run Set against the glorious back drop of Bournemouth's famous seven-mile stretch of golden sands and sparkling seas, you can choose from a variety of distances and get your team raising money for charity.
MAY / Bournemouth - 7s Festival Renowned as the Glastonbury of the sporting world, this award-winning weekend of fun has twelve themed arenas and over forty live acts for the Bournemouth sports event of the year.
AUG / Bournemouth - Air Festival The UK's largest air festival, bringing in over 9.75 million people since 2008, when the festival began. Action and entertainment in the air, on land and in the sea with awesome live music and military performances.
Work Christmas Party ideas Bournemouth
It's the most wonderful time of the year. Especially if you've been looking forward to letting your hair down with your closest colleagues. We have a great selection of hotels, restaurants, fun meeting spaces and entertainment to make this Christmas a cracker! (We'll see ourselves out).
Game Show - A TV style game show with a crazy host and tailored to your company. You can even have a company-based round.
Murder Mystery - Who dunnit? What was the motive? Is there any cheesecake left? Work together to answer the big questions.
Pub Treasure Hunt - Armed with the latest tech you'll get hugely competitive, with added pub stops along the way. Win/win!
See more ideas…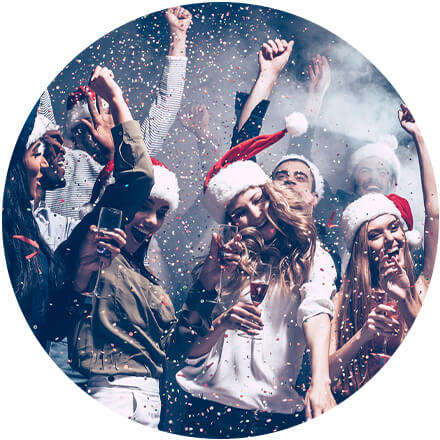 Bourne(mouth) to be wild!
Sun, sand, sea and sensational memories with your team, you'll be talking about your team building Bournemouth weekend long after the madness is over. Chat to a friendly member of our team today for a stress-free quote and money saving deals on team building activities in Bournemouth.
We'll take all the stress out of
organising your away day activities.