Dubbed Britain's 'second city', Birmingham is one of our top places to visit with your team. With a grand history, more canals than Venice, and a modern, cosmopolitan city centre, team building activities in Birmingham are larger than life.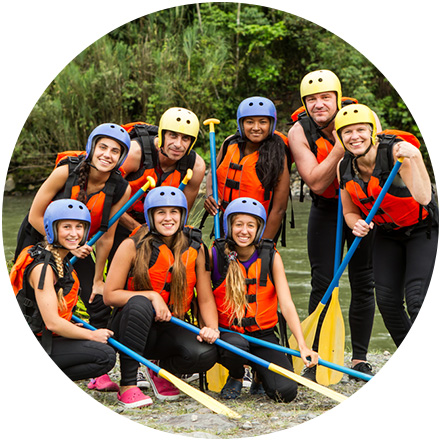 Top 4 Team Building Activities Birmingham
Breaking Bad


Fantastic cocktail class for those who are "the danger."

Zombie Boot Camp


Defend yourself against a live action brummie zombie hoard.

Diamond Heist


Because sometimes it's just so good to be bad.

Go Karting


Get in the driver's seat and race your colleagues to the finish line.
Top 3 Birmingham Lunch Spots
The Rose Villa Tavern
Grand public house in the jewellery quarter. It's not every day you get a classic American style diner in a proper British pub!
172 Warstone Ln, Birmingham B18 6JW
Damascena Coffee House
Enjoy cathedral views in a Grade II listed building while you eat. Speciality coffee shop with mouth-watering dishes from far-away places.
Portman House, 5-7 Temple Row W, Birmingham B2 5NY
Original Patty Men
Self-proclaimed "purveyors of filth", serving up tasty burgers and sides. Plus, it's right by Birmingham Moore Street. No fuss, just good food.
9 Shaw's Passage, Birmingham B5 5JG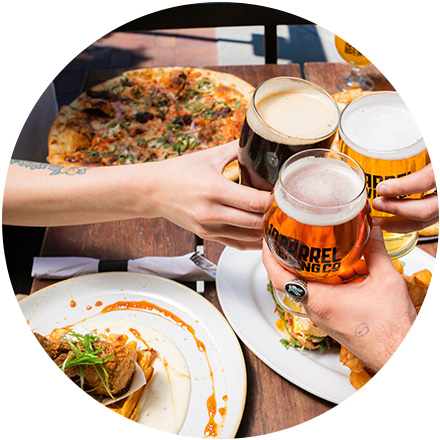 Did You Know...?
JRR Tolkien wrote Lord of The Rings and The Hobbit right here in Birmingham. The twin towers from the book were inspired by Edgbaston Water Works, and Sarehole Mill features in the town of Hobbiton in The Hobbit. Now who said Birmingham wasn't a fantastic adventure?!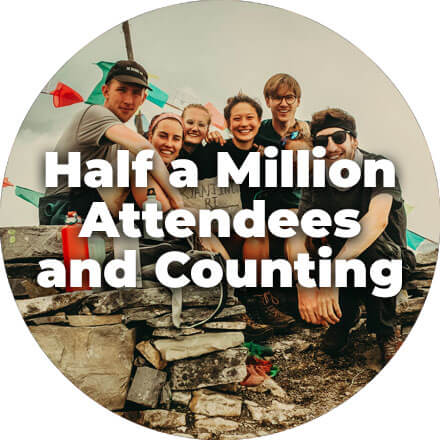 The Best Birmingham Brands
Cadbury Of course, we'd all like to think this very British chocolate is made in the magical 'Cadbury Land', but it actually made its humble beginnings on Bull Street in Birmingham. When the factory couldn't supply the demand, the Cadbury brothers created Bournville, where the company still operates today.
Typhoo The perfect cuppa, no matter what time of day. Typhoo was first made in Birmingham in 1903 and has continued to quench the nation's thirst since. Fun fact: Typhoo actually means 'doctor' in traditional Chinese. We always knew a good cup of tea was the best medicine!
Harvester A more modern addition to Birmingham (compared to Cadbury and Typhoo), Harvester opened its doors in 1983 and now has 220 restaurants operating over the UK. Trip to the salad bar, anyone?
Top 3 After Work Drink Bars
The Night Owl
The venue that soul fans across the UK have been crying out for. Northern Soul isn't just a type of music, it's a way of life! A drink and a dance will do you right.
17-18 Lower Trinity St, Birmingham B9 4AG
Birmingham Bierkeller
The best German beers served in two pint steins, all brought ice cold to your table by waitresses in classic Bavarian dress. Do post-team building activities in Birmingham get any better than this?!
195-196 Broad St, Birmingham B15 1AY
The Jekyll & Hyde
Jolly good cocktail bar with gin parlour for parched patrons looking after an absolutely spiffy day of team building Birmingham activities. Chin chin! Fun venue with dark Dickensian décor.
28 Steelhouse Lane, City Centre, Birmingham B4 6BJ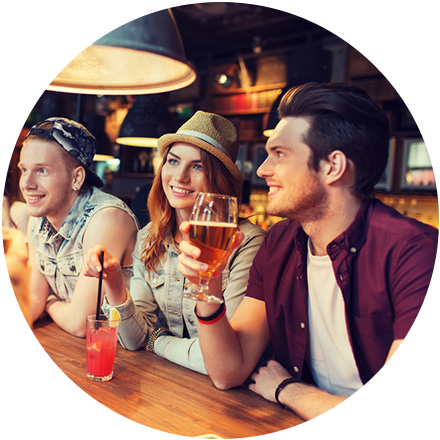 Birmingham Events Calendar
JUN / Foodies Festival - Delicious summer festival with live acts, award-winning chefs and so. Much. FOOD.
SEPT / Birmingham Weekender - Celebrate the city's diverse culture with an awe-inspiring programme and incredible performances.
OCT / Birmingham Literature Festival - Great writers, thinkers and poets come together for a celebration of the written word.
Work Christmas Party Ideas Birmingham
If you're in need of work Christmas party ideas, Birmingham is full of them. "Oh no it isn't!" "Oh yes it is!" Sorry, we hear Christmas and we get a bit panto. But we have a huge selection of festive venues and entertainment to make this the best Birmingham Christmas office party ever! 
Comedy Night - 'tis the season to be jolly and what better way to share a few laughs than at a top comedy night?
Cocktail Mixing - If sharing is your thing then how about sharing cocktails? No? Then mix your own with a great cocktail class and dinner.
Pub Treasure Hunt - Get everyone out the office and get competitive with this high-tech treasure hunt, packed with fun surprises.
See more Chrsitmas Party ideas...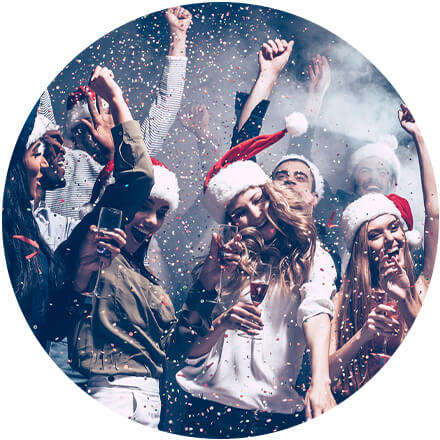 With festivals, shops, and a bustling nightlife, Birmingham is a city not to be missed. Plus, with Company Away Days' excellent list of team building Birmingham experiences, you'd be brummin' mad not to get in touch with a member of our team today!
We'll take all the stress out of
organising your away day activities.