Company away days don't get much better than team building activities in Bath! A lively city with beautiful architecture and historical landmarks. Plus, a thriving party scene in the city centre with plenty of festivals and events means your team will be in for a real treat when visiting this Roman-built, World Heritage Site.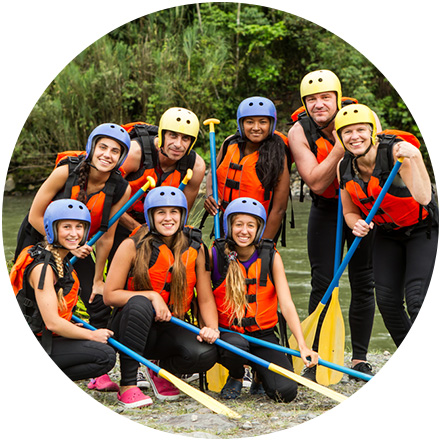 Top 5 Team Building Activities in Bath
Top 3 Bath Lunch Spots
Chai Walla
Authentic Indian street food and home to Bath's hottest curry. Perfect for a quick snack and really close to the Apex Hotel Bath.
42 Monmouth St, Bath, BA1 2AN
Bath Pizza Co.
Tuck into a delicious wood fire pizza with toppings from local Somerset farmers and food producers.
Green Park Station, 2-3 Westmoreland Station Rd, Bath, BA1 1JB
Hudson Steakhouse
Once a notorious Victorian watering-hole, now an award-winning steakhouse serving massive dishes for hungry visitors after team building activities in Bath.
14 London St, Bath, BA1 5BU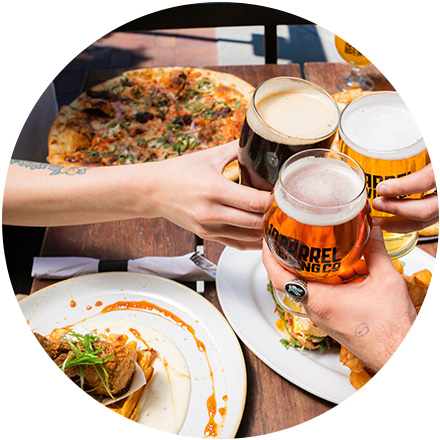 Did You Know...?
Uranus was discovered in Bath… stop giggling at the back, we mean the planet! German astronomer William Herschel was at his home in 1781 when he made the amazing discovery, in his back garden no less.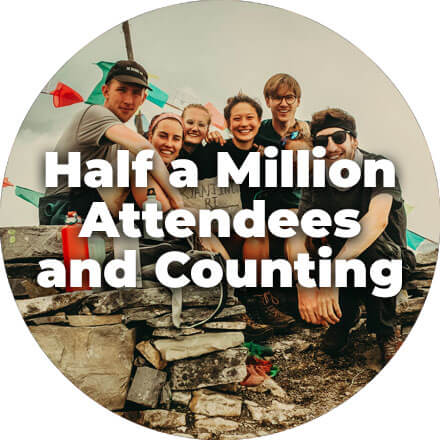 The Best Bath Brands
Future Publishing - British media company with over fifty magazines published, from video games to music to film. Future's founder also created TED, an organization that posts free and inspiring talks online you've no doubt seen all over your Facebook and LinkedIn feed.
MediaClash - Multi-media business with fab magazines on Bath, Bristol and the surrounding area. They work with pretty much everyone in the creative industry in the South West, so if you need info on any Bath business, these guys are your best bet.
Groupia - Not to toot our own horn, but yes, we're based right in the city centre and along with our pre-wedding part websites StagWeb and GoHen you'll also find Company Away Days (the site you're reading right now!) for all your team building Bath activity needs.
Top 3 After Work Drink Bars
Be At One
A stone's throw from the station, keep the party going long after your team building activities in Bath.
Brunel Square, Bath BA1 1SX
The Cork
Two bars, two vaulted party pod booths, plus karaoke systems. Go on, you know you want to!
11-12 Westgate Buildings, Bath BA1 1EB
The Cosy Club
Think aristocratic airs with a dash of local village cricket pavilion pottiness. That's The Cosy Club.
Unit R4, Southgate Pl, Bath BA1 1AP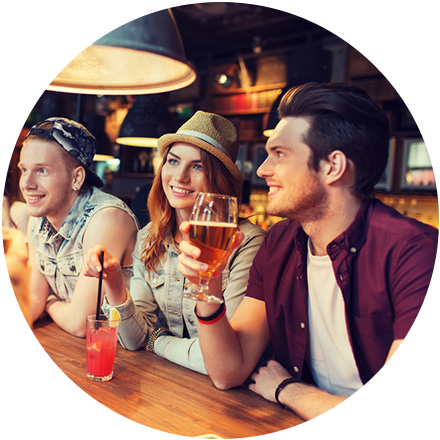 Bath Events Calendar
MARCH / Bath Half Marathon - Get your team dusting off their running shoes and raising money for charity in a half marathon through the Georgian streets of Bath.
MAY / The Bath Festival - Books, music, talks, The Bath Festival has it all. A seventeen day multi-arts extravaganza that brings the streets of Bath to life.
DECEMBER / Bath Christmas Market - Rows of chalets offering handmade presents, decorations and delicious food in Bath Abbey's Kingston Parade. Perfect for Christmas trips.
Work Christmas Party ideas Bath
If you're looking to plan your Christmas party, Bath is a great location with so many fantastic venues. We also have huge selection of Christmas events and activities to choose from. Here's three of our favourites:
Murder Mystery - A hilarious evening where everyone can get involved. Live (occasionally dead) actors, great food, big laughs.
Game Show- Become the stars of your own big game show. We can even create rounds about your company or department.
Cocktail Mixing - After a year of hard work, this is a very tasty way to toast your successes and get a bit competitive.
See more Christmas party ideas....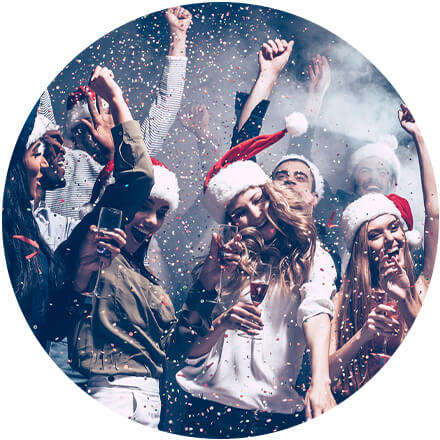 Pop in for a cuppa. Company Away Days is based right here in Bath. We've got all the local knowledge and expert recommendations, plus the best deals in town. Get in touch with our team today to get your team building trip to Bath started!
We'll take all the stress out of
organising your away day activities.