What's Included
Specialist sushi chef
4 different types of sushi
Taste your handiwork
Specialist ingredients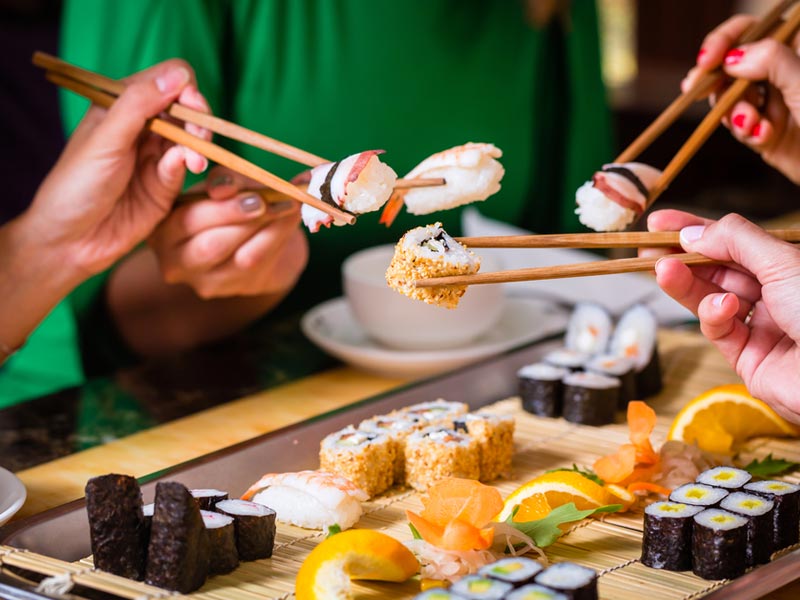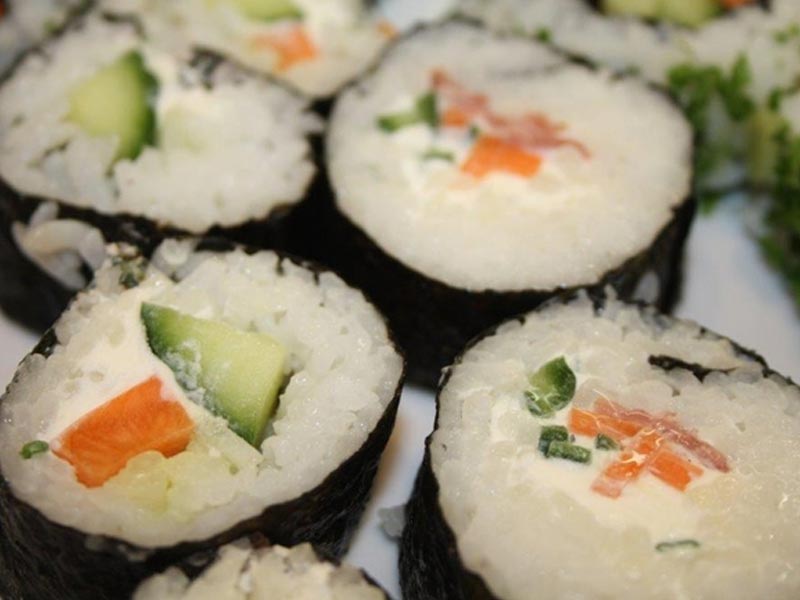 What You'll Be Doing...
Introduction from the sushi expert
Talk about sushi, its benefits and history
Learn how to make 4 different types of sushi
Share the fruits of your labour as you all taste your finished creations
More About Sushi Making...
During the working week it can be hard to eat healthily when there are plenty of unhealthy lunchtime fixes on the high street ready to appease your growling stomach. But if your office is full of healthy eaters (or perhaps those that want to have a more balanced work diet), then this is the perfect way to learn how to create tasty, and healthy lunches without having to consult the Jamie Oliver cookbooks.
A team building sushi making session will expose the team to the oriental health food that they've all heard of, but only a few will have actually tried. It's organic, tasty and quite beautiful to look at. You only have to look at the list of health benefits to understand why this unique dish is becoming a lunchtime favourite with offices up and down the country.
A sushi diet is said to reduce the risk of heart disease, digestive disorders, and is even thought it might help to protect smokers from the dangers of lung cancer. That's not too bad considering on first glance it's just raw fish wrapped with rice.
With an expert sushi chef's tuition, you'll discover how to make the perfect 'maki rolls' to bring in for lunch. Get hands on with the easily accessible ingredients that go into this tasty treat and develop new, delicate skills to take away with you, as you'll learn how to make four different kinds of sushi.
A team building sushi making session won't just benefit the team's diets though; they'll be able to strengthen their office communication as they break the ice with colleagues from different departments. This is also a unique opportunity for the senior members of staff to work directly with their juniors in a fun, friendly activity that really is a great leveller.
All this slicing, dicing, placing and sculpting is hungry work, so at the end of the class you'll be able to share your healthy treats with your fellow workmates. Bon appetit!
What They Said...

Looking forward to next year's trip
"...From start to finish I had every confidence in the way my enquiry was handled. Very well organised throughout.
Looking forward to next year's trip..." - Clive Gardner | April 2017

Unparalleled value for money!
"...What we got was stellar accommodation, great customer service and total transparency combined
with unparalleled value for money!..." - Mark Thackwell | June 2017
Where Available...
Send your enquiry today and let us know where or what region you would like to do this activity.
We'll recommend our best options to suit your company event.
More Categories You Might Like
We'll take all the stress out of
organising your away day activities.
Get a Quote
Or speak to our team on 01225 474200.