What's Included
Series of themed challenges
Tools for investigating
Experienced event hosts
Team building puzzle solving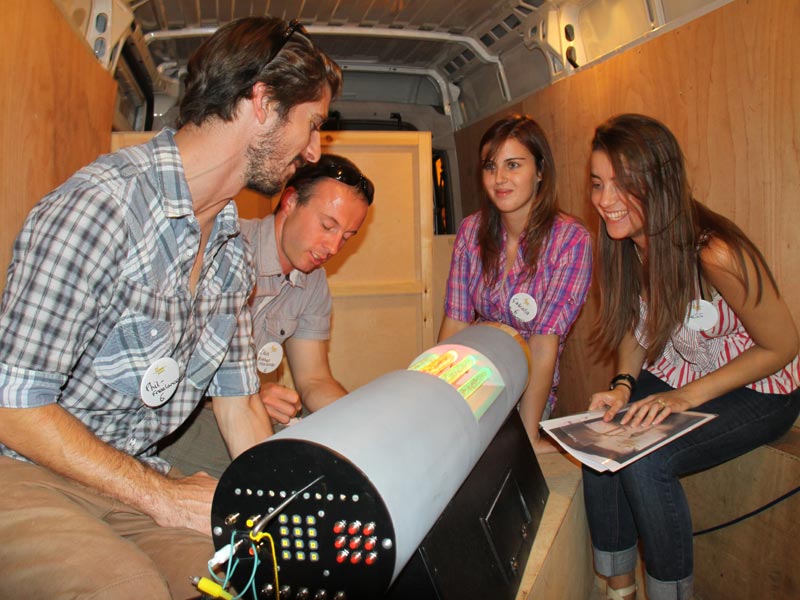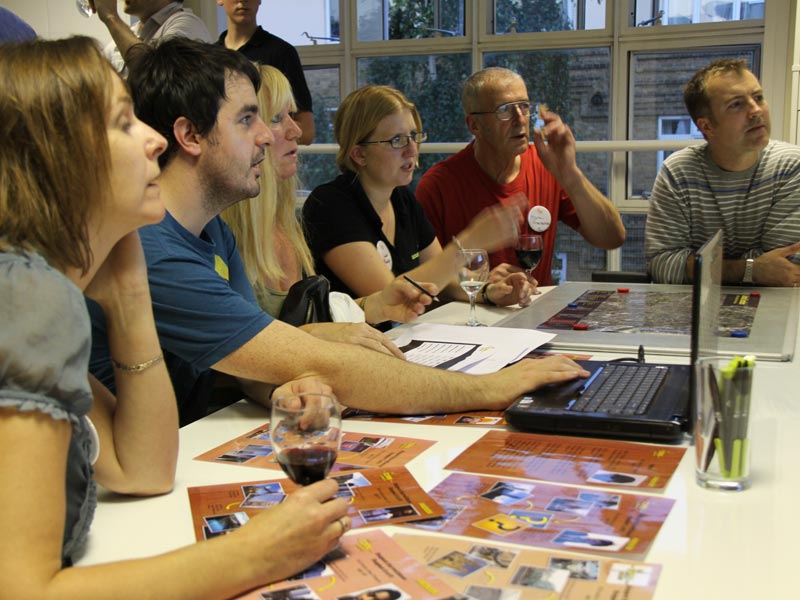 What You'll Be Doing...
It has been discovered that there is a mole in your organisation
Using the spy kit provided you need to uncover more evidence to reveal the leak
You'll face a number of puzzles and challenges in your search for the truth
Teamwork, communication, fast thinking, problem solving and a thirst for martinis (shaken not stirred) are vital to beat the other spy teams sniffing around
The winner could find themselves on Her Majesty's secret service
The losers will find themselves on Her Majesty's buses
More About Spy School...
Combine the mental efforts of the whole team to overcome a series of fantastic puzzles and riddles that'll test every member of the group as you master the skills required to become a great undercover operative. Which team will prove themselves good enough for Her Majesty's secret service? And which team should stick to operating room service?
There's a mole in your organisation, and it's down to your expert team to uncover who the leak is and put an end to their covert operations. With every challenge your team will be finding new clues and pieces of intelligence that will help them eliminate suspects and find the true culprit. Challenges require close teamwork, problem solving, fast thinking and occasional bouts of hysterics as fun is certainly at the centre of this great company away day challenge.
Armed with a crime scene investigation briefcase containing a UV light, dictaphone and a instructional dossier, it's up to your team to use the equipment and their combined intelligence and creativity to triumph over the challenging riddles and tasks put before them. They'll be put up against an exciting and action packed array of tasks and missions that will demand their utmost attention and strategy, but the sense of accomplishment is a brilliant pay off that'll keep them going right until the end.
This is a team building master class as anyone in the workplace can take part, from juniors to the chief executive!
What They Said...

Looking forward to next year's trip
"...From start to finish I had every confidence in the way my enquiry was handled. Very well organised throughout.
Looking forward to next year's trip..." - Clive Gardner | April 2017

Unparalleled value for money!
"...What we got was stellar accommodation, great customer service and total transparency combined
with unparalleled value for money!..." - Mark Thackwell | June 2017
Where Available...
Send your enquiry today and let us know where or what region you would like to do this activity.
We'll recommend our best options to suit your company event.
More Categories You Might Like
We'll take all the stress out of
organising your away day activities.
Get a Quote
Or speak to our team on 01225 474200.