What's Included
Iconic ITV game show assault course
900 metre woodland course
Range of obstacles and challenges
Expert instructors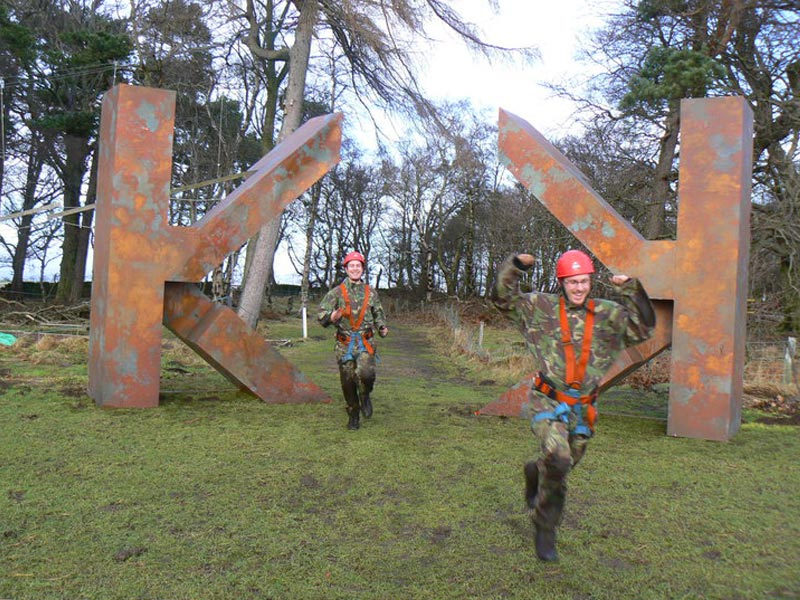 What You'll Be Doing...
Arrive at the course and meet the instructors
Receive a rundown of the assault course
Get briefed on safety and learn how to tackle each obstacle
Set off on the famous course and compete for victory
Paintball or quad biking finale
Declare the workplace winner
More About Krypton Factor...
Get your team away from their desks and tackle this iconic TV assault course to test both endurance and teamwork in this fun-filled day of adventure where it'll be mind over matter in a quest for victory.
The gauntlet of mammoth climbs, thick mud, balance beams and 'on your stomach' commando crawls you'll face will make for the perfect breath of fresh air for the whole team. With 900 metres of assault course packed with 22 obstacles, this team building Krypton Factor run will require your colleagues to work together, offering one another encouragement and help to ensure you complete each obstacle as a team! There's no time for a company lone wolf with this punishing, adrenaline pumping activity.
Your team will be up against a varied obstacle course with the following challenges needing to be conquered in order to succeed;
40 feet tree climb
500 foot zip wire
Mammoth 9 foot vertical wall climb
Rope swing
Muddy bog run
Gate vault
Balance beams
Log steps
Cargo nets
Commando rolls
Final sprint
When you manage to make it through the course you'll be rewarded with a complimentary lunch before choosing either Quad Biking or Paintball to finish your day off, cementing your team building day out as something that'll be talked about around the water cooler into the working week and far beyond! There are even additional obstacles that can be added to the course, though you'll want a fighting fit workforce to take these extreme additions on.
This really is a huge challenge where the going gets tough and the tough wish they'd taken a day off! It's adrenaline and heart pumping fun from beginning to end and sure to be a hugely memorable company away day with some amazing photo opportunities of all the team getting stuck into the action.
What They Said...

Looking forward to next year's trip
"...From start to finish I had every confidence in the way my enquiry was handled. Very well organised throughout.
Looking forward to next year's trip..." - Clive Gardner | April 2017

Unparalleled value for money!
"...What we got was stellar accommodation, great customer service and total transparency combined
with unparalleled value for money!..." - Mark Thackwell | June 2017
Where Available...
Send your enquiry today and let us know where or what region you would like to do this activity.
We'll recommend our best options to suit your company event.
More Categories You Might Like
We'll take all the stress out of
organising your away day activities.
Get a Quote
Or speak to our team on 01225 474200.