What's Included
500cc engine hovercrafts
Speeds of 40mph
Expert hovercraft tuition
Land and water tracks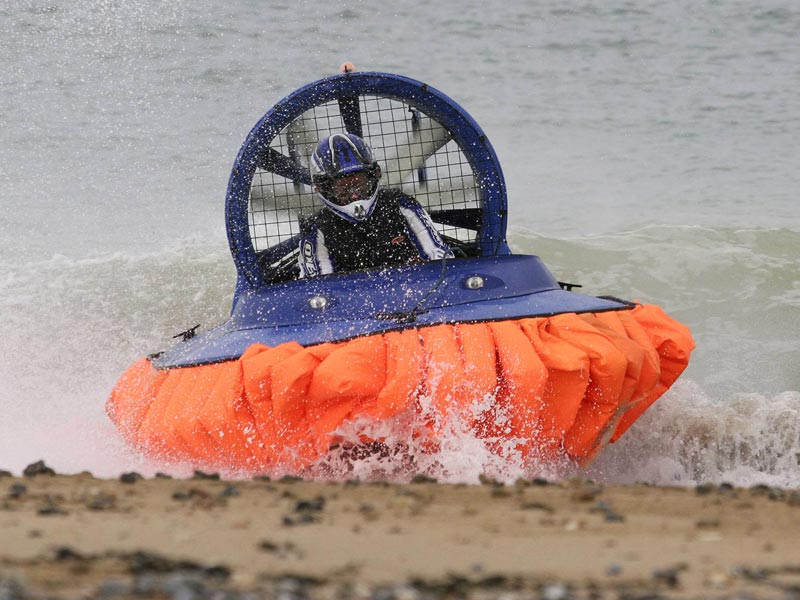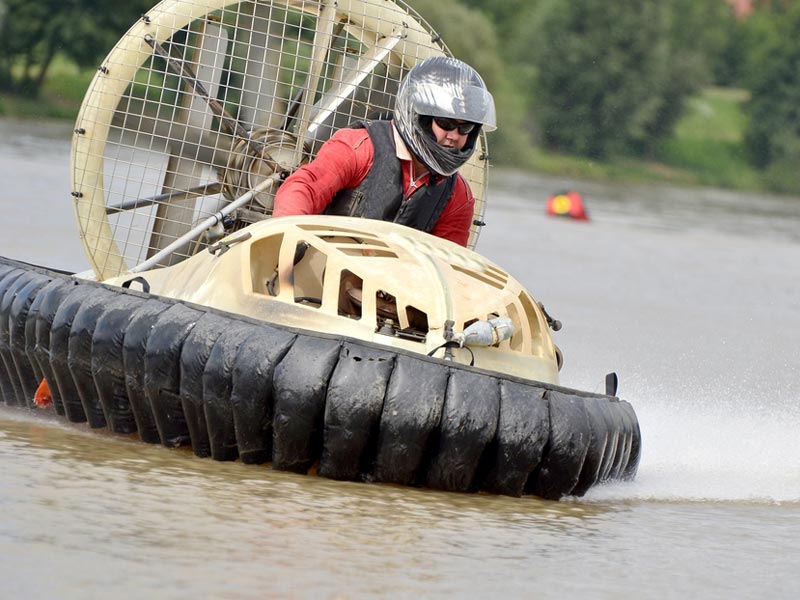 What You'll Be Doing...
Arrive and meet the expert hovercrafting instructors
Quick safety briefing and full instruction on piloting the hovercrafts 
Practise lap to get to grips with the erratic (and often hilarious) handling
Time trials to name the fastest racer
More About Hovercrafting...
Take the whole team out of their everyday working environment and into the fresh air for a driving challenge like no other. Get to grips with these high powered hovercrafts and take them up to speeds of 40 miles per hour while trying to steer without APS or traction control.
A far cry from the company car, these monstrous fan powered motors are a joy to pilot once you get the hang of it. With the help of our hovercraft experts, your colleagues will soon be able to get past the stage of endlessly spinning round and round before they're speeding around our purpose built hovercraft circuits, gliding over mud and water like pristine tarmac!
The session offers a brilliant blend of mad capped motoring fun and thrilling competition. Once the team have completed a few practice laps it's time to settle those office rivalries over tracks that feature grass, mud and water to speed through. You'll be putting your newly acquired skills to the test with time trials that will determine who the company 'Stig' is, once and for all (while secretly hoping you get to watch someone veer off a park it in a tree!).
It's almost certain that none of the attendees will have tried this completely unique motorsport out before, so everyone from the juniors to the chief executives will be on equal ground when they first step into the cockpit of one of these speed machines! Whether it's the IT Crowd getting more involved with how they work than how to drive them or Geoff from admin wiping out at every turn, this team building hovercrafting is the ideal way to get the team out for a day of nonstop fun and friendly competition.
What They Said...

Looking forward to next year's trip
"...From start to finish I had every confidence in the way my enquiry was handled. Very well organised throughout.
Looking forward to next year's trip..." - Clive Gardner | April 2017

Unparalleled value for money!
"...What we got was stellar accommodation, great customer service and total transparency combined
with unparalleled value for money!..." - Mark Thackwell | June 2017
Where Available...
Send your enquiry today and let us know where or what region you would like to do this activity.
We'll recommend our best options to suit your company event.
More Categories You Might Like
We'll take all the stress out of
organising your away day activities.
Get a Quote
Or speak to our team on 01225 474200.