What's Included
Professional event host
PA system & microphones
Large projection screen
Stage set & props
Technical crew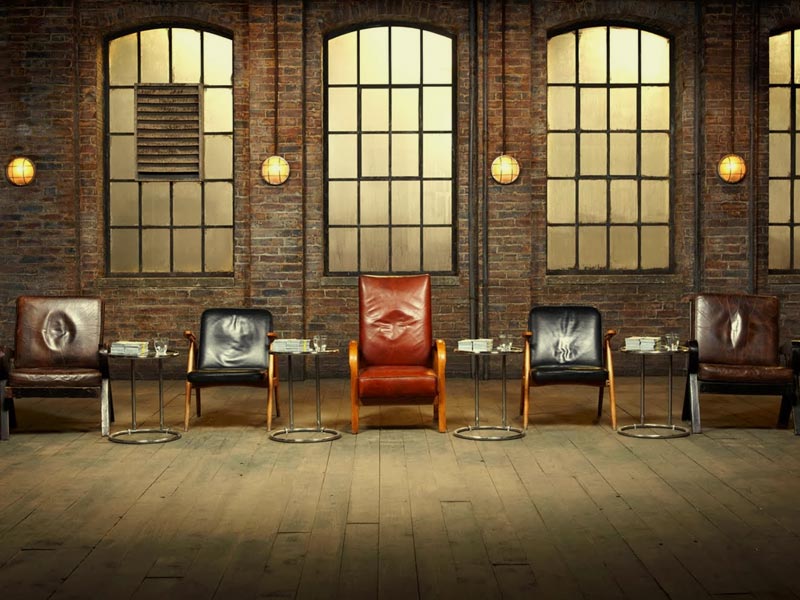 What You'll Be Doing...
Introduction and briefing from your host.
Work in teams to create attention grabbing, highly rewarding business pitches to present to the dragons.
You'll have materials and props at hand to help you through your pitch.
Make your pitch to the dragons.
Can your team's idea withstand the scrutiny?
Or will you leave with nothing.
Briefs and directives can be tailored for your event.
More About Dragons Den...
Will you be the next Levi Roots? Are you sitting on the new "Trunki"? Or have you got a Tangle Teezer of an idea? And are you tough enough to stand up to the dragons' scrutiny and walk away with their backing, business connections and cash?
Get together in groups to take your business pitch to the Dragons in an aim to earn their cash rather than feel their claws. Your challenge is to create the perfect business idea with a winning presentation to win offers from the hardnosed Dragons to emerge unscathed and with cash to make your business dream a reality.
You'll arrive at the venue to a lavishly and realistically decorated set complete with logoed equipment, large screen projectors, a full stage set, props and a technical crew. Everyone is then briefed by the event host and split into teams. Each team will then have 90 minutes to prepare their pitch and create an impressive and money winning presentation to win over the easily heated dragons.
Once the time is up each team will have to execute their pitches flawlessly, answering questions from the Dragons and doing their best to survive the financial and feasibility interrogation. The team that secure the best deal (which might include negotiating the toughest) will be declared the winners. Get your thinking caps on and work as a team, communicating and developing ideas together in order to craft the ultimate business pitch and walk away with the support of a Dragon or even two depending on your bartering credentials!
Most of all do your best to keep your business dreams intact and make it out of the dragon's den unscathed.
What They Said...

Looking forward to next year's trip
"...From start to finish I had every confidence in the way my enquiry was handled. Very well organised throughout.
Looking forward to next year's trip..." - Clive Gardner | April 2017

Unparalleled value for money!
"...What we got was stellar accommodation, great customer service and total transparency combined
with unparalleled value for money!..." - Mark Thackwell | June 2017
Where Available...
Send your enquiry today and let us know where or what region you would like to do this activity.
We'll recommend our best options to suit your company event.
More Categories You Might Like
We'll take all the stress out of
organising your away day activities.
Get a Quote
Or speak to our team on 01225 474200.