What's Included
Cheese expert
Selection of artisan cheeses
Bread, crackers, fruit & chutney
Food quiz & prizes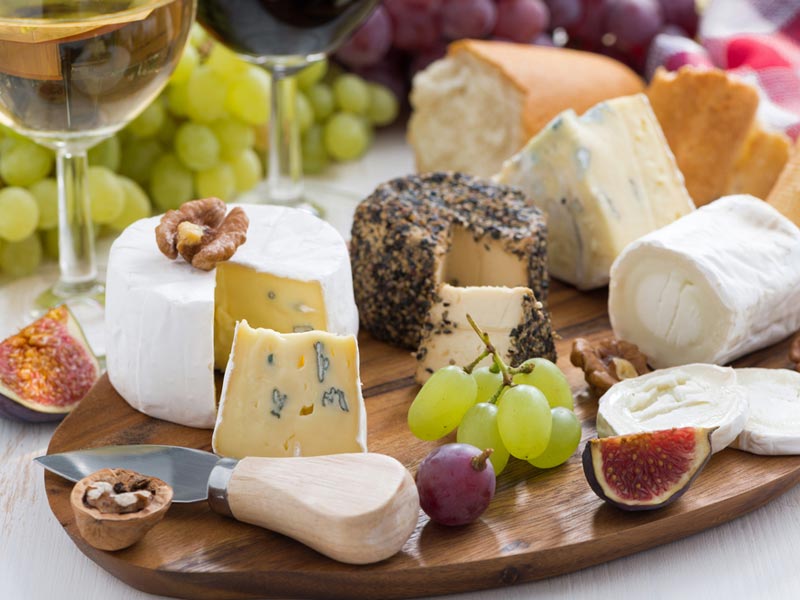 What You'll Be Doing...
You'll be greeted at the venue by our friendly expert
You'll get some really interesting food based knowledge and guide to the history of cheese making
Try a variety of artisan cheeses complimented with bread, crackers, fruit & chutney
Test your knowledge of cheese and food with a fun quiz - prizes for the winners!
Take home your personal tasting notes so you know what to look for in the supermarket
More About Cheese Tasting...
Not all office away days need to be held out in a muddy field or half way up a mountain, while other more rugged team building events might leave a bad taste in the mouth for some, a spot of foodie based fun could be the perfect dish. If you work alongside a group of self-confessed 'foodies' then this cheese tasting activity really will be an absolute treat.
Food is always a great leveller and something everyone tends to have an opinion of, but would you like to gain more knowledge? Is there such a thing as 'cheese etiquette?' Do certain cheeses work better after some dishes? How do you know which wine to serve with the different types of cheese? Our expert will be on hand to answer your question and surprise you with a few foodie facts you probably won't know. You'll become definitive dairy experts in this homage to fromage.
An expert will explain a little about the history and culture of cheese, the various national and cultural differences before introducing you to a number of different cheeses. You'll make your own tasting notes (like true cheese testing professionals) which you can keep to continue your cheese experimentation at home. You'll have a selection of accompaniments to try the cheese with and we can arrange a few glasses of something sparkling to help wash it down with (please note this will require an extra fee).
Our sophisticated and tasteful team building cheese tastings are informative, interactive and professionally run, often proving to be the perfect ice-breaker between departments or welcoming new staff members. You'll also leave with some great new foodie knowledge for your next dinner party or gathering.
What They Said...

Looking forward to next year's trip
"...From start to finish I had every confidence in the way my enquiry was handled. Very well organised throughout.
Looking forward to next year's trip..." - Clive Gardner | April 2017

Unparalleled value for money!
"...What we got was stellar accommodation, great customer service and total transparency combined
with unparalleled value for money!..." - Mark Thackwell | June 2017
Where Available...
Send your enquiry today and let us know where or what region you would like to do this activity.
We'll recommend our best options to suit your company event.
More Categories You Might Like
We'll take all the stress out of
organising your away day activities.
Get a Quote
Or speak to our team on 01225 474200.