This is Company Away Days like no other. Wales activities are only for the tough nuts, for the teams that are really looking to be pushed to their limits and take on mother nature. We'll take you on a survival weekend that's not for faint hearted; time to nut up or shut up.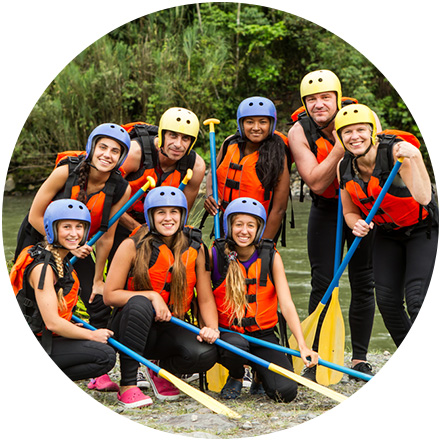 Top 6 Team Building Wales Activities
Top 3 Brecon Lunch Spots
Coffee #1
Situated in a gorgeous Georgian building, this café is the perfect place to stop after gruelling Brecon Beacons activities.
3 High St, Brecon LD3 7AG
Pilgrims Tea Rooms
Within the tranquil grounds of Brecon Cathedral, Pilgrims is open seven days a week and offers traditional dishes from local producers.
Cathedral Close, Brecon LD3 9DP
Coffee Box
Right in the heart of Brecon, this coffee-passionate independent business offers speciality coffees and loose leaf teas.
7 Lion St, Brecon LD3 7AY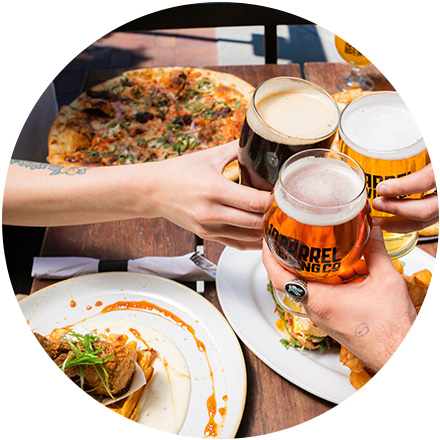 Did You Know...?
The Brecon Beacons are the playground of the SAS. They use the area for all kinds training challenges. A survival weekend for you and your team isn't looking so wimpy now!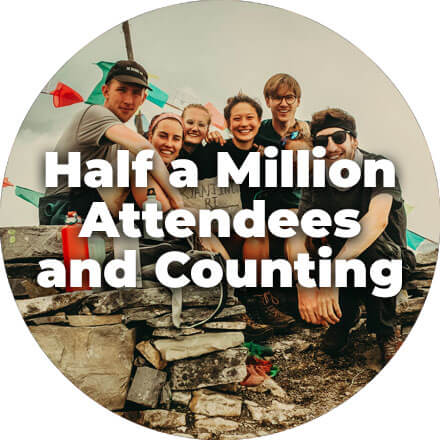 3 Best Brecon Brands
Llanfaes Dairy Legendary ice cream from the town of Brecon, producing finest quality artisan ice cream to all that pass through the Beacons. It's Welsh ice cream with an Italian flair!
The UK Loose Leaf Tea Company A Loose leaf tea supplier where all tea is fresh from the source, directly from the tea growers, which also supports rural farmers who make the exclusive teas.
The Old Printing Office A family run business in the heart of the beautiful market town of Llandovery, Carmarthenshire. The building dates back to the 1700s and housed one of the first printing presses in Wales.
3 Best After Work Drink Bars
Brecon Tap
Pies and cider… what more could you want out of a post-survival weekend meetup? If all your team returns, kick your feet up in front of the fire and enjoy live music and good company.
6 Bulwark, Brecon LD3 7LB
The Clarence Inn
A beautiful beer garden right in the heart of the picturesque Brecon is all you need on your great outdoor adventure in Wales. Quality drinks and food in a former coach house.
25 Watton, Brecon LD3 7ED
The Bank Bar & Kitchen
Open 'til late with everyone from muddied hikers to shattered cyclists welcome in this gastropub turned bar at night. Expect live acts and a few Welsh pub songs.
37 Watton, Brecon LD3 7EG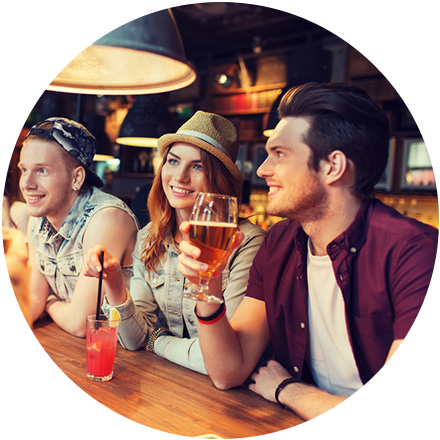 Brecon Events Calendar
JUN / Hay-on-Wye Food Festival - Hay-on-Wye knows how to throw a good food festival with forty local producers offering the best quality treats.
AUG / Green Man Festival - The great outdoors, incredible music, and even better company. British festivals don't get any better than this!
NOV / Winter Weekend - Feel the festive cheer with Christmassy market stalls selling gifts from independent retailers.
Work Christmas Party Ideas Brecon
Ahhh Christmas, the season of goodwill to all men, even those in IT who, let's be honest, we all love, but don't really understand. A Christmas party is the perfect time to break down barriers and get to know each other a little bit better. Here's our top three suggestions:
Game Show - Split everyone into teams and become the stars of your own big game show with a crazy host and loads of laughs.
Murder Mystery - Don't you just hate it when you're all sat down for a lovely team dinner and then a dead body turns up. Typical!
Wine Tasting - Well you've been putting enough practise in, but perhaps it's time to add a bit of knowledge to your enthusiasm?
See more Christmas Party ideas...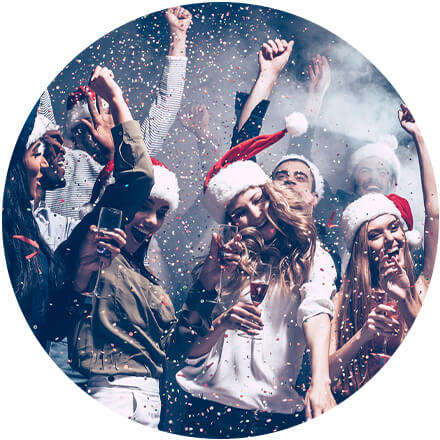 Who Dares Wins
This beautiful part of Wales has it all, especially the most intense challenges your team could ask. Get on the phone and have a chat with a member of our team to talk Brecon Beacons activities today.
We'll take all the stress out of
organising your away day activities.