What's Included
Puzzles & challenges
Test brainpower, nerves & speed
Collect the most crystals to win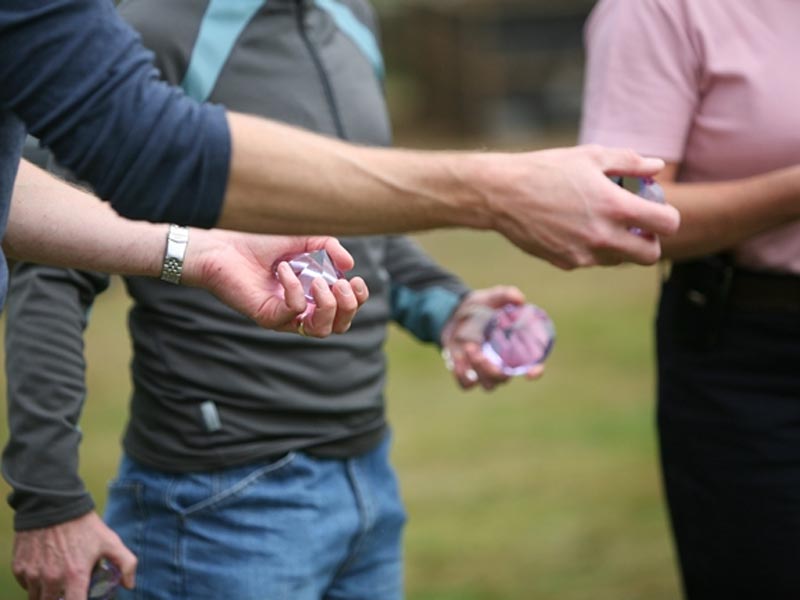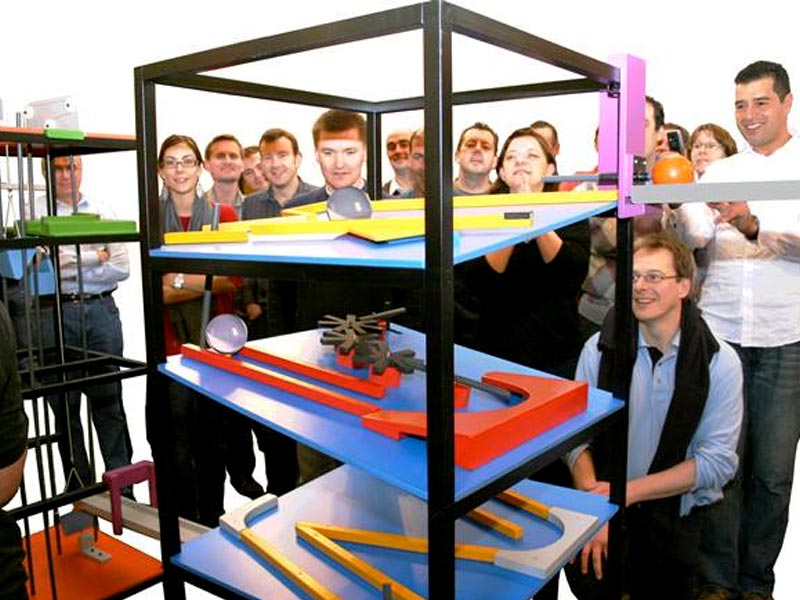 What You'll Be Doing...
Meet your (slightly mad) host
He'll outline the days 'festivities' and the challenges that await
You'll face four different themed zones
Rather than individual challenges you'll need to work as a team to solve the puzzles to win crystals
The team that gains the most crystals in the four themed zones will claim victory
More About Crystal Mazes...
Grab a healthy dose of game show nostalgia with our crystal quest activity that will see you and your colleagues taking on a series of challenges to collect as many crystals as possible.
But unlike any crystal games you might've seen, there are no solo challenges here.
You'll need to work in your teams to beat each individual challenge within the four crystal zones; Industrial, Aztec, Medieval and Futuristic. In each section you'll receive separate briefs which will ultimately help you build separate parts of one giant machine. But as the teams get further in their briefs they'll realise that rather than competing against each other to compete their tasks, they'll actually all be working together to build one giant machine.
Each team's communication is the key to success here, as well as the ability to think laterally as you solve difficult puzzles under intense time pressures.
Time management, communication and an undoubted ability to laugh at each other and especially themselves are all key to reaching the group's target and beating the Crystal Maze. With the Maze's presenter helping to keep things bouncing along this is a really fun but testing challenge that requires brains rather than brawn.
This is the perfect opportunity to get your team out of the regular workplace to face a whole new set of fun and demanding challenges that will put their lateral thinking, creativity and teamwork to the test. The ultimate prize is the huge team effort and achievement, although the hilarity, crazy games and downright madness along the way certainly help to make this a hugely memorable and rewarding team building activity.
What They Said...

Looking forward to next year's trip
"...From start to finish I had every confidence in the way my enquiry was handled. Very well organised throughout.
Looking forward to next year's trip..." - Clive Gardner | April 2017

Unparalleled value for money!
"...What we got was stellar accommodation, great customer service and total transparency combined
with unparalleled value for money!..." - Mark Thackwell | June 2017
Where Available...
Send your enquiry today and let us know where or what region you would like to do this activity.
We'll recommend our best options to suit your company event.
More Categories You Might Like
We'll take all the stress out of
organising your away day activities.
Get a Quote
Or speak to our team on 01225 474200.