What's Included
39cc mini bikes
Hit up to 30mph
Hilarious racing
Practice, heats & final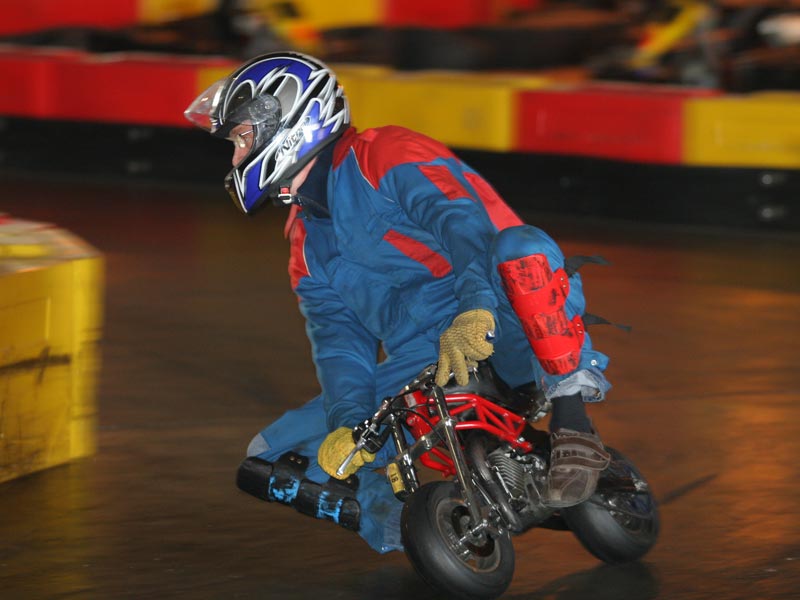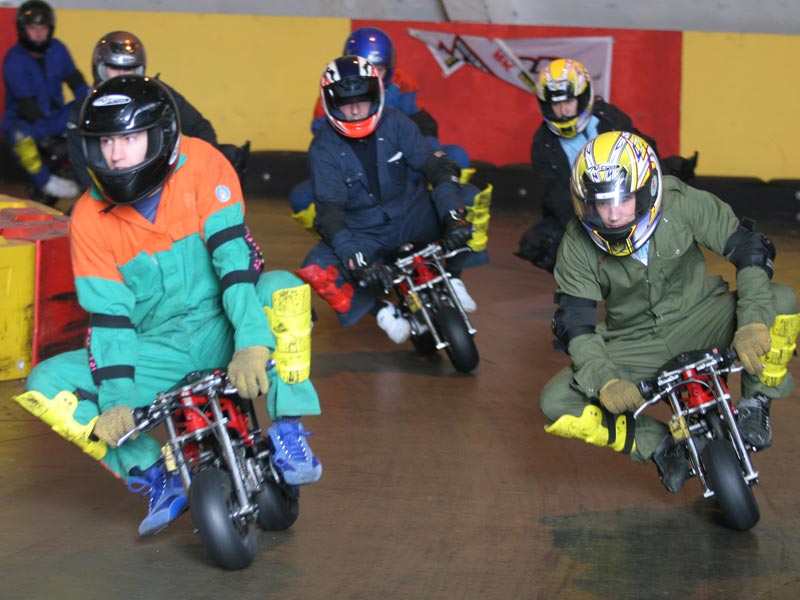 What You'll Be Doing...
Meet the professional mini moto instructors
Team safety before swapping suits for racing leathers
Practice laps to learn the track
And get a feel for the mini but mighty machines
That pack a punch at up to 30mph
Game faces on… it's race time!
Speed and steer around the not so teensy track
Beat the clock and your colleagues for the best time
Winner takes precious bragging rights back to work
More About mini moto racing...
For the big kids in the office who want something a little different than the standard company away day experience. If you're looking for big thrills on mini motors, then the Mini Moto Racing team building challenge might be the teensy ticket to unlocking your hilariously fun away day.
Standing at an impressive 18", these mighty micro machines are powered by 39cc 2 stroke engines that really pack a punch despite their mini size, racing up to 30mph, which feels a lot faster when your posteriors are so close to the tarmac!
On the day you'll meet experienced instructors who'll give you a quick safety brief before you're kitted up in racing leathers for a few practice laps around the not so little track. With everyone in their leathers it's the perfect time to get a team away day photo. Then, get your race faces on for heat rounds that'll separate the pocket-size speed racers from the sleepy clown bikes.
It's time to find the Valen-teeny-o Rossi's and Wee Steve McQueen's of your team in the championship final of Mini Moto. You'll be racing each other and trying to beat the clock for the best time on the track. The Mini Moto Racing team building challenge is a wacky and unique activity with small bikes but big thrills.
Watch as everyone from the juniors to the chief executives takes on our team building mini moto racing for some hilarious high speed away from the office fun.
What They Said...

Looking forward to next year's trip
"...From start to finish I had every confidence in the way my enquiry was handled. Very well organised throughout.
Looking forward to next year's trip..." - Clive Gardner | April 2017

Unparalleled value for money!
"...What we got was stellar accommodation, great customer service and total transparency combined
with unparalleled value for money!..." - Mark Thackwell | June 2017
Send Your Enquiry Today!
Our team will be happy to help!
More Categories You Might Like