What's Included
Electrifying spectator sport
Track admission
Betting voucher
Incredible atmosphere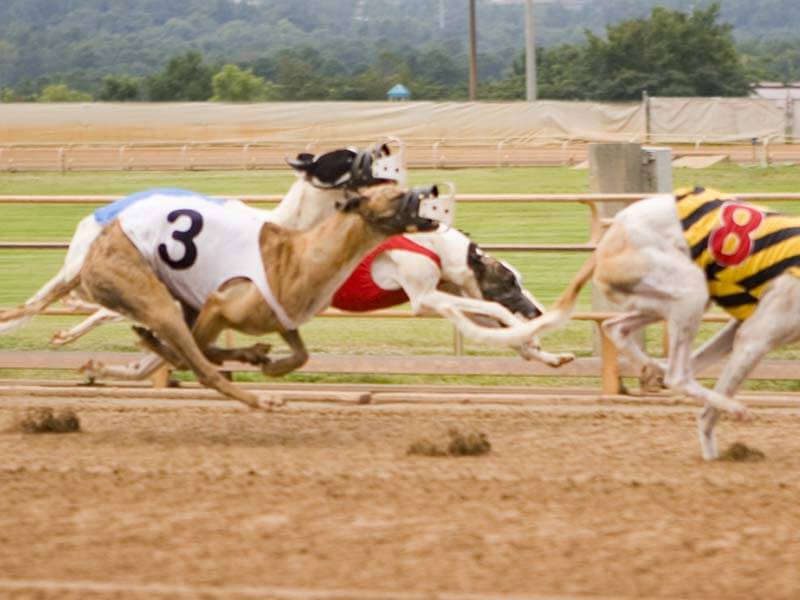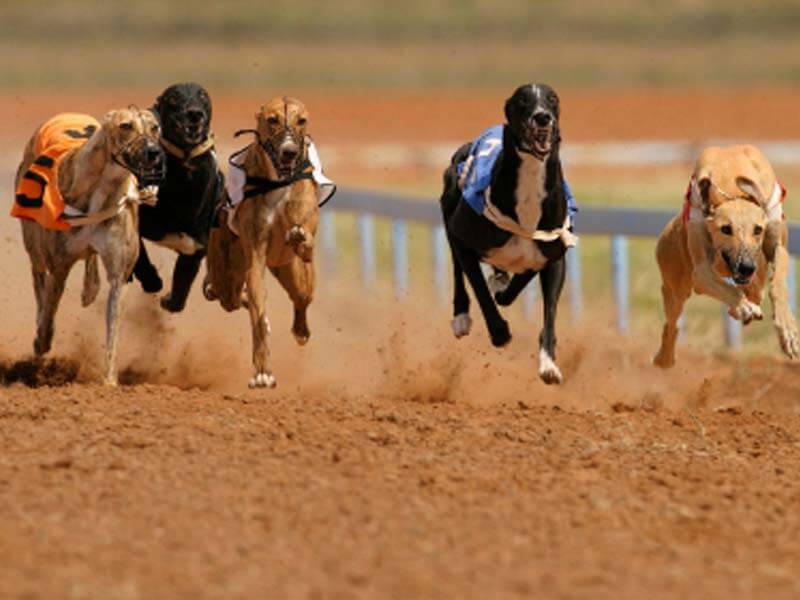 What You'll Be Doing...
Arrive at the gates and study the form of the runners
Place your bets with your vouchers
Take your seats trackside and cheer on our chosen greyhound
Dining and drinks options are available to get everyone together over some great food or a well-earned drink on your company away day
More About Greyhound Racing...
Spectator sports don't come much better than an evening of team building greyhound racing. A night out at the races is a great way to get the whole office together, placing bets, and cheering on your four legged athletes.
Part relaxing night out with the office and part exhilarating, fast paced action, our team building greyhound racing will suit everyone's tastes. This is also a fantastic night out for a company with staff of varied ages and levels of physical fitness as the thrills and laughs will be coming from your luck/skill with your betting vouchers.
Get the various departments mingling and chatting before the race starts or back team bets for a bit of friendly interdepartmental rivalry. Whoever wins will have some priceless bragging rights when they return to work the next day and some spare cash to buy their department a round of coffees too, should they be feeling charitable!
Betting vouchers ensure everyone gets a taste of the action when the starting pistol goes off, so every department will be on equal ground when it comes to trying their luck on a 100 to 1 outsider!
We can get your company access to some of the finest greyhound racing tracks in the UK and Ireland guaranteeing great views of the track and table betting service for all the attendees. Greyhound racing might not be your first thought for an away day, but the simple and relaxed setting sets an ideal atmosphere for communication and bonding within teams and across departments. There's a shared sense of victory when one of the office backs a winner and plenty of support when an underdog misses out by mere milliseconds.
What They Said...

Looking forward to next year's trip
"...From start to finish I had every confidence in the way my enquiry was handled. Very well organised throughout.
Looking forward to next year's trip..." - Clive Gardner | April 2017

Unparalleled value for money!
"...What we got was stellar accommodation, great customer service and total transparency combined
with unparalleled value for money!..." - Mark Thackwell | June 2017
Where Available...
Send your enquiry today and let us know where or what region you would like to do this activity.
We'll recommend our best options to suit your company event.
More Categories You Might Like
We'll take all the stress out of
organising your away day activities.
Get a Quote
Or speak to our team on 01225 474200.