What's Included
Business related tasks & challenges
Photo challenges
Samsung Galaxy tablets
Pre-loaded game app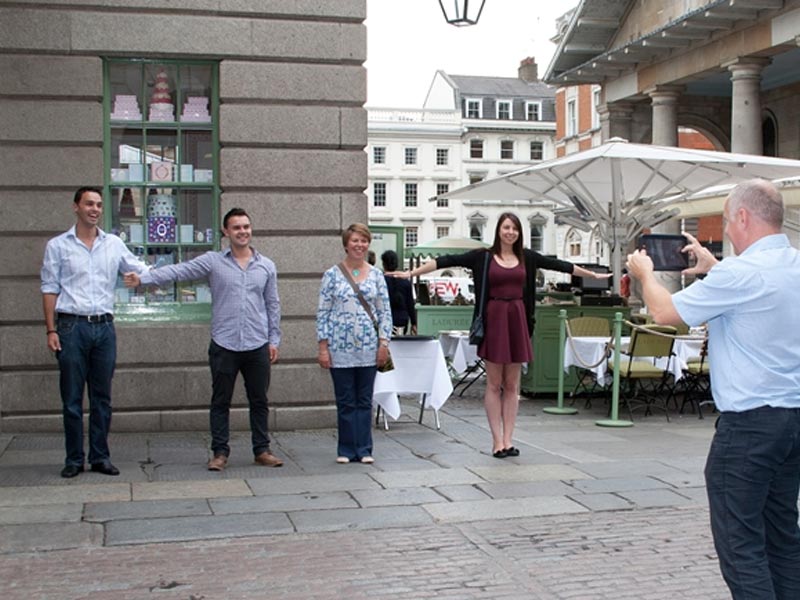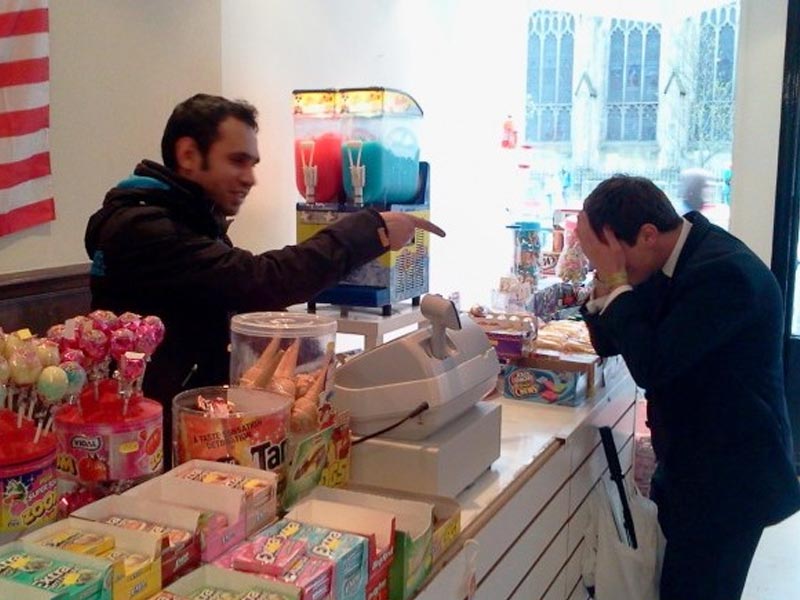 What You'll Be Doing...
Receive your Samsung tablets and get to grips with the game app
Once everybody's clear on the objective you'll head out on an engaging competition
Take on photo challenges and haggle with businesses for select items
The team with the most points at the end of the time limit will be 'hired'
For the rest of you it's a cold cafe and you stare into your tea and wonder about what could/should have been...
More About GPS Apprentice...
Is the office Apprentice mad? Then they're going to love this, if you've always walked into work humming the iconic 'Dance of the Knights' theme tune, then this is your chance to prove that if you really wanted it, you too could be 'hired'.
But it might not be as easy as it is in your latte induced daydreams, as you and your colleagues will separate into teams to compete in a truly intense race both against the clock and each other as you rush around town completing brain-teasing photo challenges.
Of course, this wouldn't be an Apprentice experience without a healthy amount of bartering, so you'll also have an eclectic list of items to buy for the lowest price possible. Or, if you're not to be trusted with precious company funds (like many Apprentice contestants) then you'll have an even more bizarre selection of goods you'll have to haggle for without spending a penny.
This activity is great for enhancing team communication and lateral thinking, as with your interactive map you prioritize the order of your tasks and try to strategize the most efficient route to victory. Your GPS tracker will let you know when you're in the right place to activate the question or challenge, and then it's down to you and your team's collective wits to solve the riddle in the quickest amount of time before heading off to the next set of clues.
With penalty points and thrilling challenges, our GPS Apprentice activity is a must for teams who love to challenge themselves to new and unique opportunities, and everybody from senior management to junior staff members will love seeing if they'd have what it takes to receive Lord Alan's nod of approval and avoid his fiery finger!
What They Said...

Looking forward to next year's trip
"...From start to finish I had every confidence in the way my enquiry was handled. Very well organised throughout.
Looking forward to next year's trip..." - Clive Gardner | April 2017

Unparalleled value for money!
"...What we got was stellar accommodation, great customer service and total transparency combined
with unparalleled value for money!..." - Mark Thackwell | June 2017
Where Available...
Send your enquiry today and let us know where or what region you would like to do this activity.
We'll recommend our best options to suit your company event.
More Categories You Might Like
We'll take all the stress out of
organising your away day activities.
Get a Quote
Or speak to our team on 01225 474200.