What's Included
Expert instructor
Create your own unique bauble
Champagne, strawberries & chocolate
Keep your craft work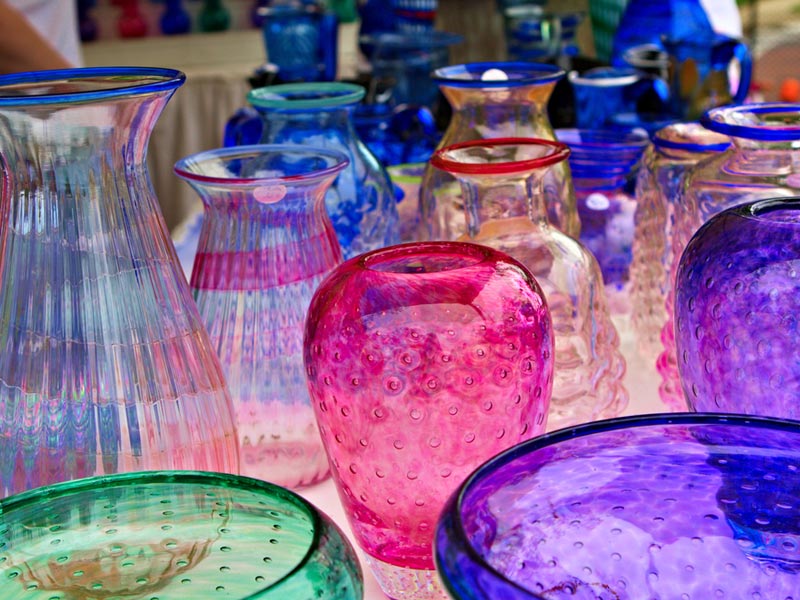 What You'll Be Doing...
Meet the expert at our centrally located workshop
Get a rundown of the session and see some finished pieces
Watch the glass master blow the perfect glass bubble
Its then your turn as you create your own masterpieces
It can be thirsty work so we'll provide Champagne, strawberries and chocolate
If your finished pieces need to be fired, we'll have them sent to your offices
More About Glass Blowing...
Stay productive on your company away day with this amazing team building glass blowing session where the office will be put to work moulding molten glass into faultless, pristine baubles. Get the team, department or whole company out for a hilarious and unique master class like no other.
Discover some hidden talents within the company as you are each given the opportunity to craft a glass bauble with nothing but molten glass, your lungs and a long iron tube. There will be an expert glass crafting tutor on hand at all times to ensure the group's safety and help finish off your masterpieces. Do the IT Crowd have some talents yet to be uncovered? Is Steve from accounting a secret artisan? You never know who might surprise the whole office!
At our team building glass blowing studio you can have the expert glass blowers send your finished pieces creations directly to your workplace. So you can host your own special unveiling ceremony complete with prizes for the best bauble, while hopefully not being too cruel about the worst pieces. You can also collect them from the studio if you think you can get them back to their makers in one piece, although they will need time to cool.
All that glass blowing can be thirsty work so at the end of the session you'll enjoy champagne, chocolate and strawberries to refresh the taste buds and add to the sumptuous and artistic session.
What They Said...

Looking forward to next year's trip
"...From start to finish I had every confidence in the way my enquiry was handled. Very well organised throughout.
Looking forward to next year's trip..." - Clive Gardner | April 2017

Unparalleled value for money!
"...What we got was stellar accommodation, great customer service and total transparency combined
with unparalleled value for money!..." - Mark Thackwell | June 2017
Where Available...
Send your enquiry today and let us know where or what region you would like to do this activity.
We'll recommend our best options to suit your company event.
More Categories You Might Like
We'll take all the stress out of
organising your away day activities.
Get a Quote
Or speak to our team on 01225 474200.