What's Included
Write & produce a TV ad
Work behind the camera
And appear as stars!
Costumes props & more
View & keep all your movies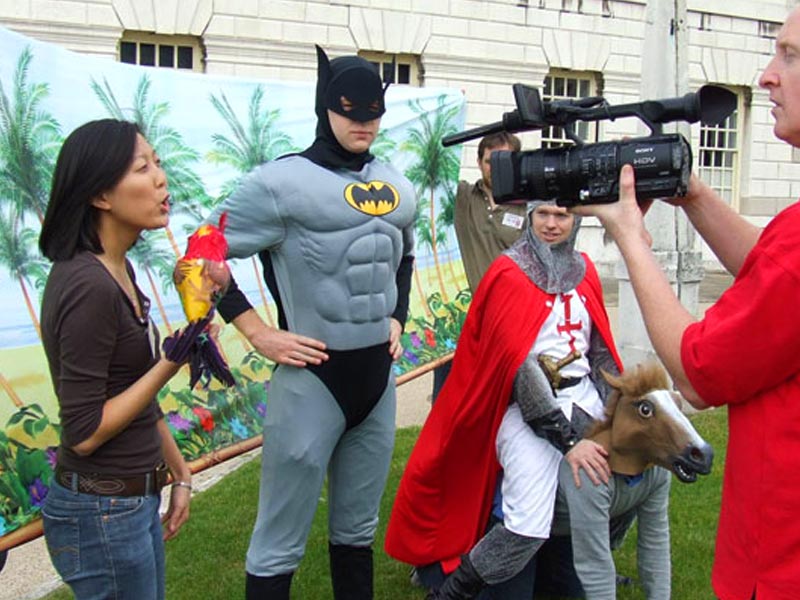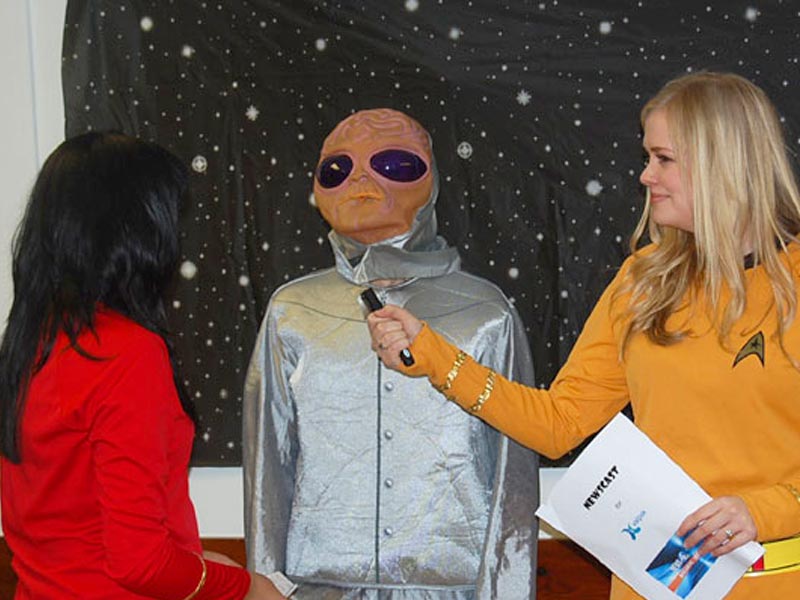 What You'll Be Doing...
Working in teams of 10 or less you'll be given the brief
You'll be working to write, produce, shoot and star in your own company commercial
Your team will become actors, stuntmen/women, producers, directors, prop handlers and writers
Present your company in its best light well grabbing the viewers' attention
Once "it's a wrap" the movies will be edited down for you all to watch together
The judges will then award points and announce the award for "Best Team Commercial"
More About Commercial Break...
Make the workforce the stars of their very own company advert or infomercial and give the Andrex puppy and Dulux dog a run for their money with this incredible once in a lifetime team building activity. You'll be tasked with creating a 3 minute promotional masterpiece with the whole team pitching in to create the perfect company ad!
You'll have a camera crew on hand to capture each team's creativity, writing skills and future big screen stars.
But commercials can be tough, as well as delivering the message you need to keep the viewing public entertained so they don't switch over to something more interesting... like the shopping channel?!? You'll need charismatic actors, clinical directors, precise producers, expert make-up artists, razor sharp script writers and dutiful prop handlers to make your masterpiece, meaning everyone will play their part in this ideal team building activity.
This is a great way to reinforce any new projects you might be working on as the commercial will need to highlight all its key points. Alternately the adverts can simply talk about the company as a whole, its core values and key messages which everyone will need to interpret as succinctly as possible in a fun, informative way.
You can work in a well-known movie style/genre or simply let you imaginations run wild;
• Sci-Fi
• Spy
• Pirate Adventure
• Wizard School
• Mafia
• Musical
• Superheroes
• Wild West
• Epic Roman Drama
• Hospital Emergency Room
Communication, cooperation, creativity and fun will be at the fore of this fantastic bonding activity that will allow everyone to really unleash their creative sides and enjoy the glamour of TV. Although you'll also need to keep your precious starlets and performing divas happy on and off screen... that's showbiz folks!
What They Said...

Looking forward to next year's trip
"...From start to finish I had every confidence in the way my enquiry was handled. Very well organised throughout.
Looking forward to next year's trip..." - Clive Gardner | April 2017

Unparalleled value for money!
"...What we got was stellar accommodation, great customer service and total transparency combined
with unparalleled value for money!..." - Mark Thackwell | June 2017
Where Available...
Send your enquiry today and let us know where or what region you would like to do this activity.
We'll recommend our best options to suit your company event.
More Categories You Might Like
We'll take all the stress out of
organising your away day activities.
Get a Quote
Or speak to our team on 01225 474200.